Carnie Wilson's Personal Life Including Hallucinations, Weight, and Postpartum Depression
Carnie Wilson has achieved remarkable success in her career, hosting a series of TV shows while nurturing her singing career. However, her personal life has not always been hurdle-free.
Carnie Wilson is many things. A singer, a television host, a baker, and a successful entrepreneur. However, being a wife and a mother of two remain her most-relished titles.
While she seems to be living the dream in her marriage of two decades which has yielded two offspring, yet she has also lived through some difficult moments in her personal life.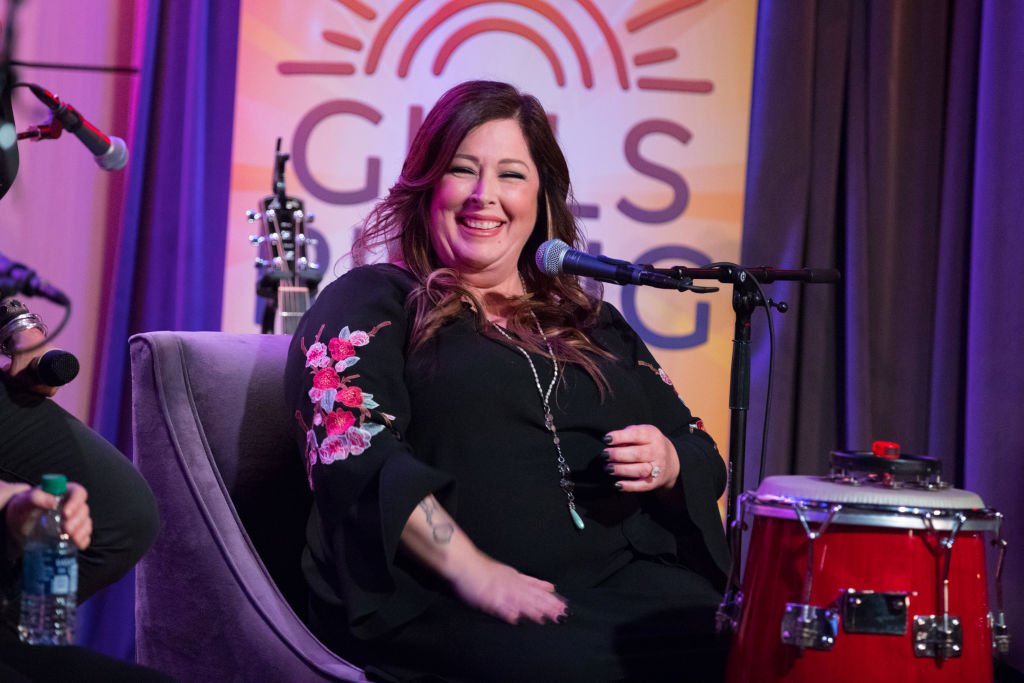 CARNIE WILSON'S LIFE
Carnie Wilson is an American singer and the frontwoman of the girl group Wilson Phillips. The daughter of the legendary Brian Wilson of The Beach Boys musical group, and his first wife, Marilyn Rovell, also a singer, got an early start in showbiz.
She was born in April 1968 in Bel Air, California, and co-founded the Wilson Phillips musical group in her teens. To date, the three-woman group, comprising Carnie, her sister Wendy and their childhood friend Chynna Phillips have sustained the pop-rock band.
Additionally, Wilson has starred in a variety of movies, hosts several television shows, and also boasts of entrepreneurial ventures, including a bakery in Oregon.
MEET WILSON'S FAMILY
Carnie Wilson tied the knot with musician and producer Robert Bonfiglio in 2000. The duo shares two children, Lola Sophia and Luciana Bella.
They welcomed their daughter Lola in 2005. Her birth marked Wilson's first taste of motherhood. Four years later, the songstress became a mother again, welcoming another daughter Luciana in June 2009.
Carnie opened up about her struggle with postpartum depression, a subject many mothers shy away from discussing due to the associated stigma.
The couple introduced Luciana to the world through her appearance on Life & Style magazine at four and half weeks. Notably, the baby arrived two weeks late, following a complicated pregnancy and difficult labor.
Since their marriage, Carnie's husband, who is a former guitarist for blush, has stood by her side. He has also collaborated with her on some of her chart-topping songs.
Notably, he served as his wife's musical director and producer on their 2012 album "Dedicated," which has opened for different rock groups and has worked as a touring guitarist for Brian Wilson.
BEING BODY-SHAMED
Being the daughter of famous parents did not exempt Carnie from the harsh realities that came with being overweight in the world of showbiz. Her struggles with her weight gain began in her childhood and seemed to skyrocket at the peak of her music stardom.
Owing to her excessive weight, Wilson endured some humiliating experiences from the public, especially trolls who focused on fat-shaming her.
One of her most humiliating experiences happened during her guest appearance on "The Howard Stern Show" in the 90s. The host, Howard Stern, tricked her into standing on a hidden scale, with the numbers projected live on a large screen.
She only discovered his intentions after looking up to find "233 lbs," clearly shown in red. The ordeal left her embarrassed in front of the camera.
CARNIE'S STRUGGLES WITH WEIGHT GAIN
In 1999, the star decided to undergo surgical intervention after a series of failed workout and diet routines. She went under the knife to shed some pounds through gastric bypass surgery, which was broadcast live on the internet.
Following the procedure, she lost 150 pounds and went from size 28 to size six. Over time, she gained back the weight, with her two pregnancies and childbirths making it more difficult to progress in her weight loss journey.
Twelve years after her gastric bypass surgery, Carnie went under the knife again to undergo a lap-band procedure. Carnie admits that opting for surgical interventions to lose weight was the right decision, as it put her in a better place.
WILSON ALSO SUFFERED POSTPARTUM DEPRESSION
In 2017, Carnie opened up about her struggle with postpartum depression, a subject many mothers shy away from discussing due to the associated stigma.
She detailed her experience in the documentary "When The Bough Breaks," which delved into the ins and outs of postpartum depression and psychosis.
In Carnie's case, the condition led her to have disturbing, mostly scary hallucinations involving her husband or her then-newborn Lola, almost driving her insane.
Having endured it silently all those years ago, Carnie Wilson was glad that more women now speak up about it and seek help without shame.