J Lo Condemned after Posting Intimate Pic with Ben Affleck – Here's All the Deets about Bennifer 2.0
Jennifer Lopez and Ben Affleck have gone Instagram official as a couple, and some fans aren't here for it. In one image of the collage of photos, Lopez and Affleck were seen kissing passionately.
Over the weekend, Jennifer Lopez took to Twitter to share a collage of four images. The photos were in celebration of her 52nd birthday, which she enjoyed on Saturday, July 24, 2021.
The first three images were of the birthday girl, while the last one showed who she celebrated the day with. In the picture, the singer was seen embracing fellow actor Ben Affleck.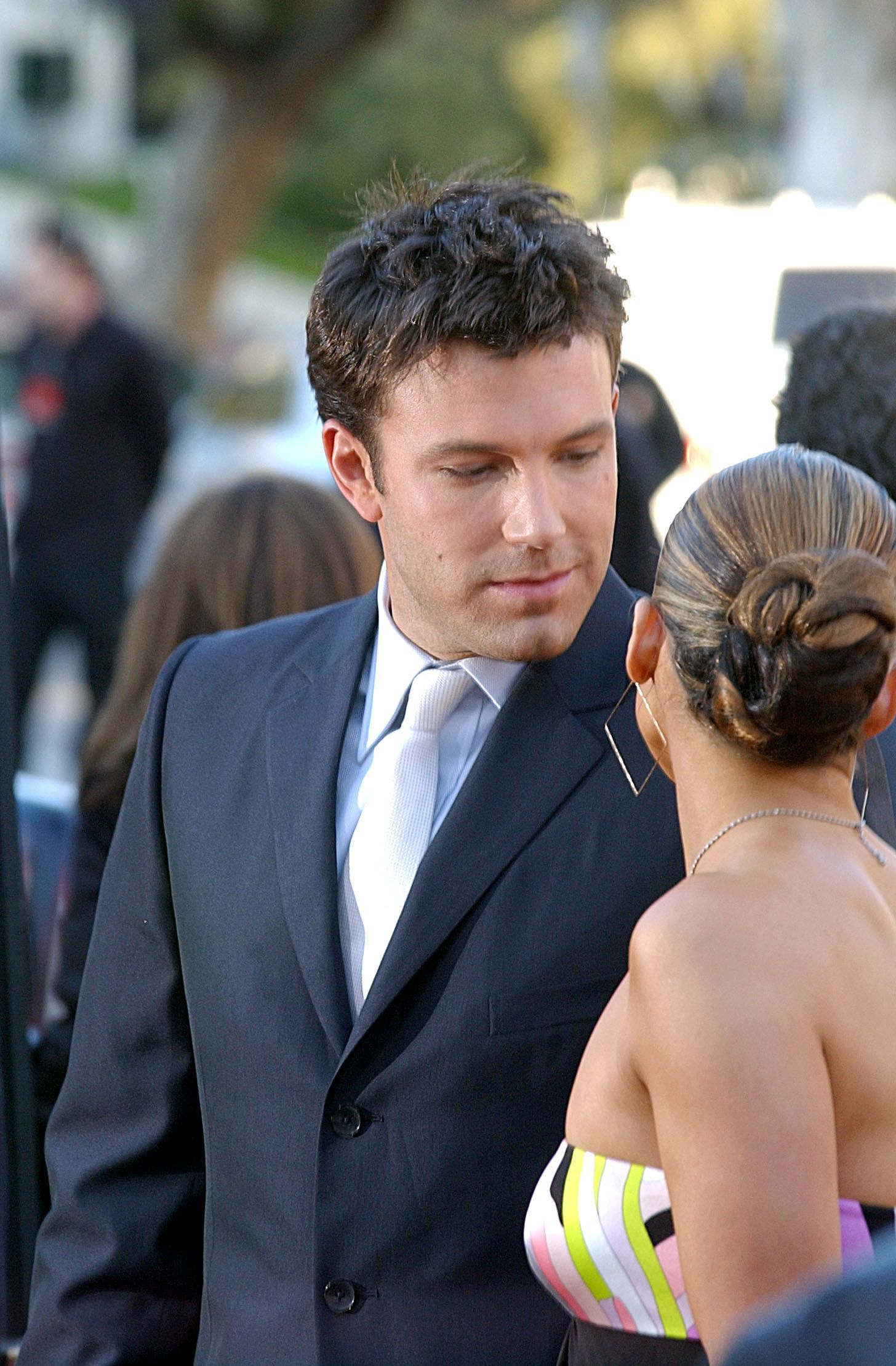 The two were photographed as they kissed passionately. Affleck held Lopez close with his arms around her neck as they shared a kiss with their eyes closed, but some fans weren't thrilled for the couple, with one person writing:
"Jlo changes men like I change socks. Girl focus on your kids."
#BenAffleck enjoyed a family outing with two of his children over the weekend — and one of #JenniferLopez's kids came along!❤️ https://t.co/u0ekvT50em

— OK! Magazine USA (@OKMagazine) July 19, 2021
The fans encouraged Lopez to rather post photos with her children if she wanted to share something on social media. Another person thought the musician was "thirsty" and also noted:
"Were you not just engaged earlier this year? Now your [sic] running around with an alcoholic gambler @BenAffleck."
Jennifer Lopez and Ben Affleck go 'Instagram official' as JLo's pal Leah Remini shares snap of couple taken at her birthday bash https://t.co/PRVjf7ZaHq

— Daily Mail Celebrity (@DailyMailCeleb) July 23, 2021
Showing how much they didn't support this reunion, the fan anticipated that the new relationship wouldn't last. A third person agreed with the previous one by also sharing how Lopez and Affleck wouldn't last.
The social media user alleged that the two celebrities' careers were on the way down and thought their relationship wouldn't last and that the pair were just using each other.
According to "Us Weekly," Lopez and Affleck went to France to celebrate the singer's birthday. They flew on a private plane to Nice, headed for the sea, and spent time bonding on a yacht off the coast of Monaco.
Affleck and Lopez first started dating 19 years ago. Before the pair got back together this year, the singer was actually engaged to former baseball player Alex Rodriguez whom she separated from in April 2021.
She and Rodriguez had been together for four years before Lopez was seen with Affleck soon after her split from the former athlete. The actress and the "Batman" actor first met on the set of the film "Gigli" in 2001.
When they were due to get married in September 2003, they postponed the wedding indefinitely a day before the ceremony. The celebrity couple then broke up for good in January 2004.
Jennifer Lopez and Ben Affleck celebrated her birthday with their most high-profile public appearance as Bennifer 2.0, and yes, that included a "Jenny From The Block" singalong: https://t.co/Ej7aTQKWTn pic.twitter.com/S1hFUpp02M

— E! News (@enews) July 25, 2021
According to a "Page Six" source, the couple, who were known as "Bennifer," broke up because they were on very different paths. The insider claimed Lopez wanted to settle down, but Affleck still wanted to be a bachelor.
Strange enough, soon after Affleck ended things with Lopez in 2004, he married Jennifer Garner the following year. Later that same year, the couple had their first child together, and two more followed.
Jlo changes men like I change socks. Girl focus on your kids. Wana post pics…. Do so with your kids.

— Bru (@smoothrivers25) July 24, 2021
Affleck's children with Garner are Violet, Seraphina, and Samuel. While Lopez and her ex-husband, Marc Anthony, also share twins Emme and Maximilian, who were born in February 2008.
One of the activities they [Jennifer Lopez, Ben Affleck, and their children] took part in was Jurassic World: The Ride at the park.
The "Goodwill Hunting" actor's marriage to Garner never lasted, and they separated in 2015 before officially divorcing two years later. However, the reason for the end of Lopez's relationship was given by the star in 2019.
You are so #thirsty!! 🤣 Were you not just engaged earlier this year? Now your running around with an alcoholic gambler @BenAffleck It won't last!! The outside is hot but your inside is so 🥶!!! ✌🏾 Let's go haters!! 🤮

— Alanna 🧜🏾‍♀️ 🌊 (@fashionsiren) July 25, 2021
In December 2019, she told "CBS Sunday Morning" that the tabloid attention on their relationship was unwelcomed. Lopez said she and Affleck had wanted a quiet relationship, not one that was always in magazines.
The singer recalled how weekly stacks of magazines covered their relationship and overwhelmed them. It seems they just couldn't handle the continuous attention and bombardment, leading them to separate.
They are both on their way out career wise and I think it won't last it's just for street cred. They are just using each other

— Evelyn Zientek (@EvelynZientek) July 25, 2021
Only time will tell how far Lopez and Affleck's relationship will go this time around. However, Bennifer 2.0 has maturity on their side, past marriages under their belts, and they've brought up children.
Earlier this month, the couple took Lopez's twins and Affleck's son, Samuel, to Universal Studios in Hollywood for a family outing. One of the activities they took part in was Jurassic World: The Ride at the park.