Daily Joke: Guy Shows Hamster Playing the Piano and Frog Singing Then Reveals a Secret
A short and scruffy-looking man walked into an upscale bar one evening and ordered a scotch. The bartender looked at the man's appearance and immediately tried to dismiss him so he wouldn't annoy his exclusive customers.
In a polite tone, the bartender explained to the scruffy man that he couldn't afford the drinks they served at the bar. The man did not argue. With a shrug, he asked the barman if he could get one drink after showing him something incredibly amazing.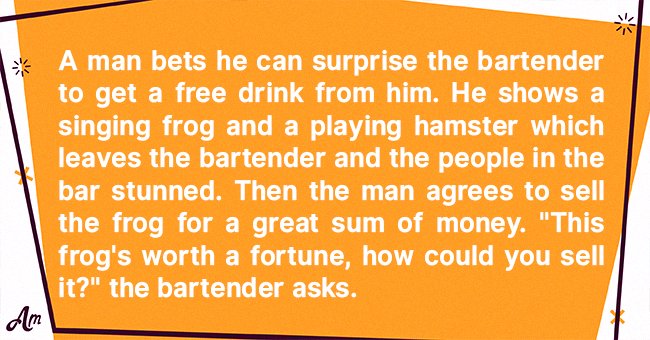 The barman wasn't interested, but with a sigh, he agreed, and in a flash, the short man brought out a hamster from a pouch. He whispered something into the animal's ear, and it immediately dashed towards a grand piano in the far corner of the bar. 
The hamster ran its little feet across the keys of the piano, playing Gershwin tunes. The animal played so well everyone in the bar was surprised that a hamster could play even better than the professional pianist who came around.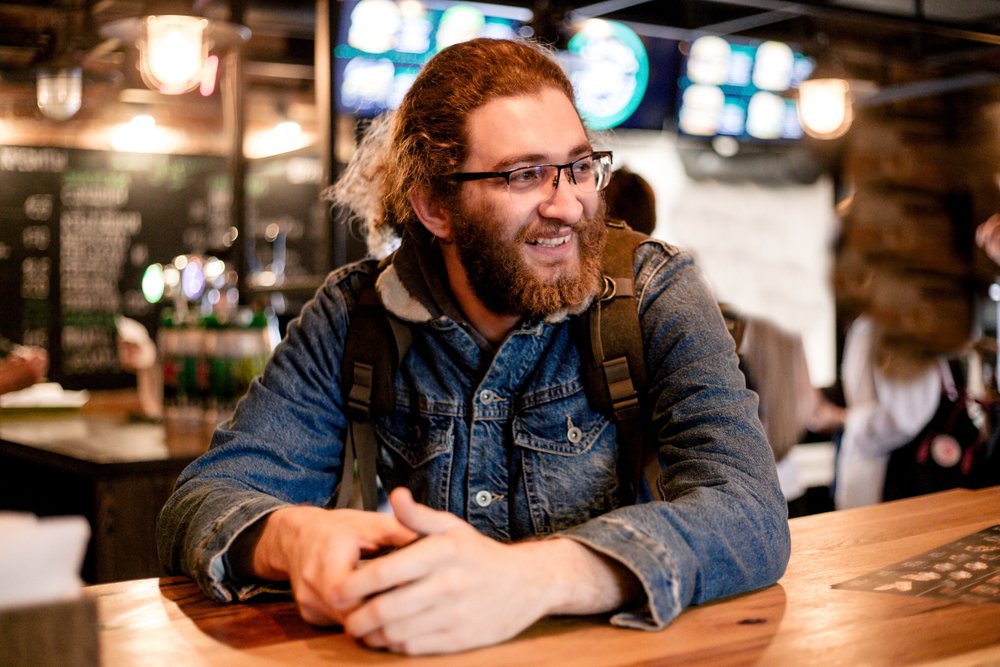 When the hamster was done with his show, all the customers applauded him, and his owner got a glass of one of the bar's best scotch. With a satisfactory look, the man savored his drink, but he wasn't satisfied with just one shot. 
So, the shabby customer leaned closer to the barman and asked if he could get another drink if he showed them something even more surprising. The bartender, already in the mood for more entertainment, immediately agreed. 
This time, the man brought out a frog from the same pouch and instructed it to sing. Standing on the man's palm, the frog cleared its throat, and everyone sat quietly waiting for it to sing. 
In a deep rich baritone voice, the frog sang a sweet and solemn love song. Everyone in the bar stirred in wonder. They were moved by the lyrics, that when the frog was done singing, the whole bar burst out with cheers.
With tears, the bartender gave the man a bottle of fine scotch. He was about to have another drink when one businessman in the bar walked up to him and told the frog's owner that he was willing to pay five thousand dollars for his frog.
The man didn't hesitate, he sold the frog, collected the money, and the businessman went away with it. The bartender was surprised at the man's actions. He shouted at the man for selling such a fortune. But, the man wasn't bothered, as he said:
"What are you talking about? My hamster is also a ventriloquist."
If you enjoyed this joke, you might find this one even more hilarious. It is about a deer that walked into a bar for a drink and had an interesting conversation with the bartender.
Source: Reddit.com