Eddie Murphy's Ex-Wife Niki Showcases Killer Abs in Sports Bra & Skimpy Shorts in Workout Snaps
Actor and comedian Eddie Murphy's ex-wife Nicole Murphy was all about the abs in a recent picture she shared with her fans on her Instagram Story. 
Eddie Murphy's former wife, Nicole Murphy, is an incredibly beautiful and gorgeous woman. At 53, Nicole has a body to die for. If not for her popularity, it would be hard to believe that she is a mother of five. 
It has not been an easy feat for Nicole to achieve such a fit and sexy figure that many women younger than her crave. It has all been down to hard work at the gym and keeping to a good fitness regimen and healthy lifestyle.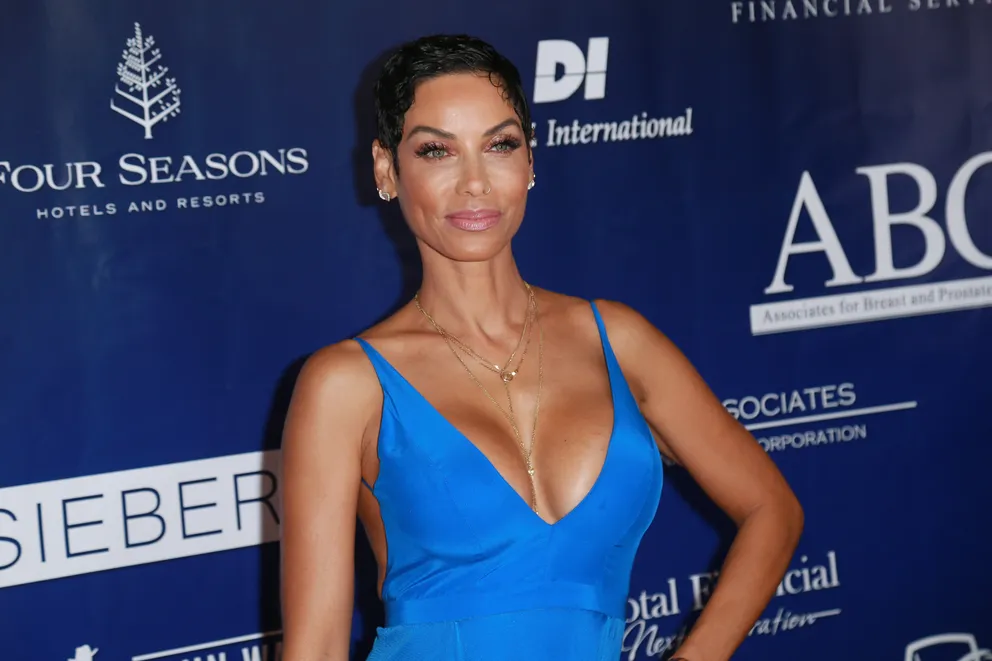 Nicole is never shy about showing off her fit figure on her social media posts. However, despite having a body many people crave, she continues to set higher standards for herself. 
Her fans got a glimpse of those high standards in a new post Nicole made on her Instagram Story. She shared a mirror selfie that showed her posing in an olive green sports bra and skimpy shorts. 
The nature of Nicole's outfit meant that her abs and thighs were all on display as she posed in front of the mirror, holding her iPhone with both hands. 
Nicole looked on form with her killer abs visible for all to see. However, despite her impressive figure, the 53-year-old's caption to the post showed she desired more from herself. She wrote: 
"Trying to get these abs back. I'm getting close." 
Nicole's caption showed that she is not slowing down on keeping her body fit and in form and will go through any length to maintain those high standards. 
Nicole has spent much of her life in the spotlight, from being a fashion model to becoming a reality television star. She has also made a career of looking great and having a sexy body. 
She also found herself in a scandal after she was spotted kissing married director Antoine Fuqua.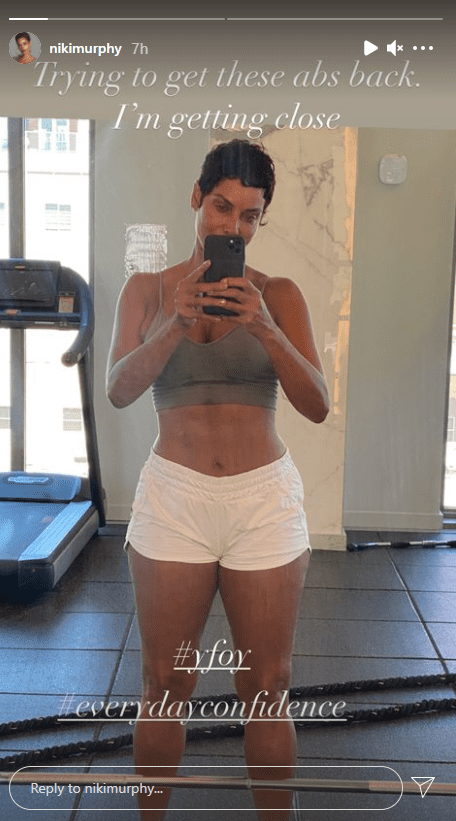 She owns Nicole Murphy Fitness, where she shares her secrets to a healthy and fit body with her trainees. Besides her fitness program, Nicole has also shared some fitness tips with her fans in the past. 
Last year, she appeared on BET's "Body of Work" and revealed she has to have a workout partner with her in the gym to hold her accountable. She said she needs the challenge, competition, and someone in her ear to keep going. 
Nicole and Eddie were married from 1993 to 2006. The former couple shares five children, including daughters Bria, Shayne, Zola Ivy, Bella Zahra, and son Miles. Nicole is also a grandmother to her granddaughter, Evie, who Miles shares with his wife. Evie was born in 2019. 
Also, in 2019, Nicole lost her mother and best friend, Ellen Mitchell. In a tributary post to her mom, she described her as the most beautiful person in the world to her and thanked her for the beautiful memories they had. 
2019 happened to be quite an eventful year for Nicole as she also found herself in a scandal after she was spotted kissing married director Antoine Fuqua.
Following the incident, Nicole finally opened up about the kiss and expressed her regret about the whole episode, saying she wished it never happened. 
During an appearance on "The Wendy Williams Show," Nicole said it was a moment she should have thought more about and made better judgments and apologized for her actions. Nicole has risen from the scandal and continues giving her all to be the best version of herself.