Joseph Baena's Fans Are Not Shy about Their Feelings regarding Spicy Snap of Him Posing with Bare Abs on Horse
Joseph Baena sent his followers into a craze with his latest topless Instagram post. The 23-year-old is no stranger to flaunting his abs, and his fans are not shy to let him know how they feel about it. 
Joseph Baena is taking after his superstar father, Arnold Schwarzenegger, with his impressive body-building abilities. The two men even regularly share posts of themselves working out with each other. 
The outcome of Joseph's hard work is his perfectly sculpted body which includes toned abs. Thankfully, the 23-year-old isn't afraid to show off the results of his workouts on Instagram, giving fans much to comment about.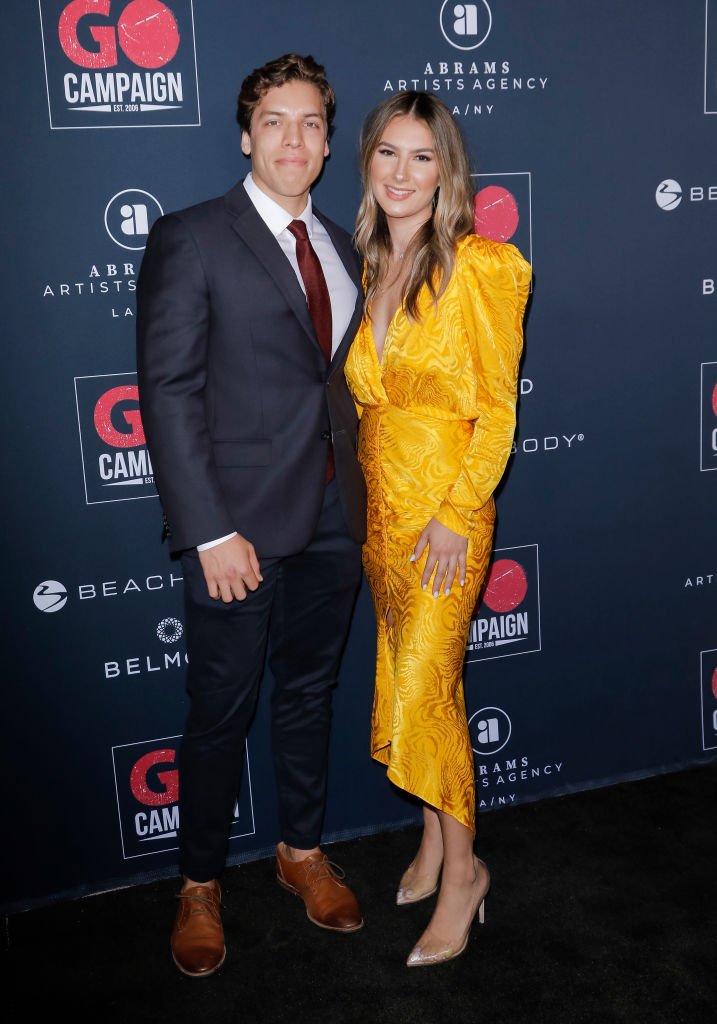 For example, Baena recently shared a snapshot of himself horseback riding with his shirt missing. His large tanned, and toned upper body glistens in the natural sunlight as he handles the horse's reins and looks into the horizon. 
Baena completed his topless look with a pair of jeans and brown leather shoes, making him look like an attractive cowboy. Many of his followers took notice of his perfect physique and handsome demeanor and let him know in the comments. 

While plenty of Baena's followers commented on his impressively built body, others focused on the dreaminess of the shot. One follower even likened Beana's picture to the cover of a romance novel. 
There is no doubt that Beana is one handsome young man, a trait that he inherited from his famous father. Baena and Schwarzenegger seem to have plenty in common, which is marvelous considering their story. 
Although the father and son duo seem to be close companions, Baena grew up not knowing that he was the actor's son. Baena was not aware of his parentage because his mother was the Schwarzenegger family housekeeper. 
Unfortunately, Baena is the product of infidelity on both his mother and the "Terminator" actor's parts. None of his parents brought the subject of his DNA up until Baena started looking more like Schwarzenegger. 

However, neither party confirmed Baena's identity as Schwarzenegger's son until the former governor's wife confronted him. Schwarzenegger revealed that his wife blindsided him during a couple's counseling session. 
In his autobiography, the actor explained that he kept his suspicions of fathering Baena a secret from embarrassment. He also shared that he cheated on his ex-wife because of arrogance and stupidity. 
The former couple released independent statements regarding Schwarzenegger's illegitimate son. Schwarzenegger's ex broke her silence after the actor's statement and expressed her thoughts to the world:
"As a mother, my concern is for the children. I ask for compassion, respect, and privacy as my children and I try to rebuild our lives and heal."
Thankfully, it seems as if time heals all wounds as all of the children involved are leading happy lives currently. Although Baena grew up not knowing his birth father, he seems to be living his best life now. 
When Baena is not working out with his superstar dad and showing off his abs, he is making moves in real estate. The Pepperdine business administration graduate revealed his realtor career path on Instagram. 
We are sure Baena's famous father is proud that his son is putting his degree to use in his new career. The famous actor has been celebrating Baena every step of the way since taking responsibility for his past. 
Fortunately, Baena is also not completely ostracized from his half-siblings, so they may also be proud of his career. The 23-year-old has been spotted bonding with his half-brother, Patrick, and reports claim that he has a relationship with his other brother Christoper. 
Although Baena does not seem to have a relationship with his half-sisters, it seems enough love surrounds him. Thankfully, he also has thousands of positive fan comments on his shirtless photos to keep him going as well.