Lil' Kim's Boyfriend Mr Papers Posts Rare Video of Their Daughter Royal 'Training Like a Warrior'
The on-and-off partner of Lil' Kim, rapper Mr. Papers, recently uploaded a rare video of their daughter Royal Reign, demonstrating her strength. Take a look at the video below.
Kimberly Denise Jones, whose stage name is Lil' Kim, gave birth to Royal Reign in 2014. The acclaimed rapper shares her daughter with her on-and-off boyfriend, New York-based rapper Mr. Papers.
On July 24, Mr. Papers took to Instagram to share a rare video of 7-year-old Royal showing her strength. The youngster looked adorable in her outfit. Her long brunette hair was styled in braids.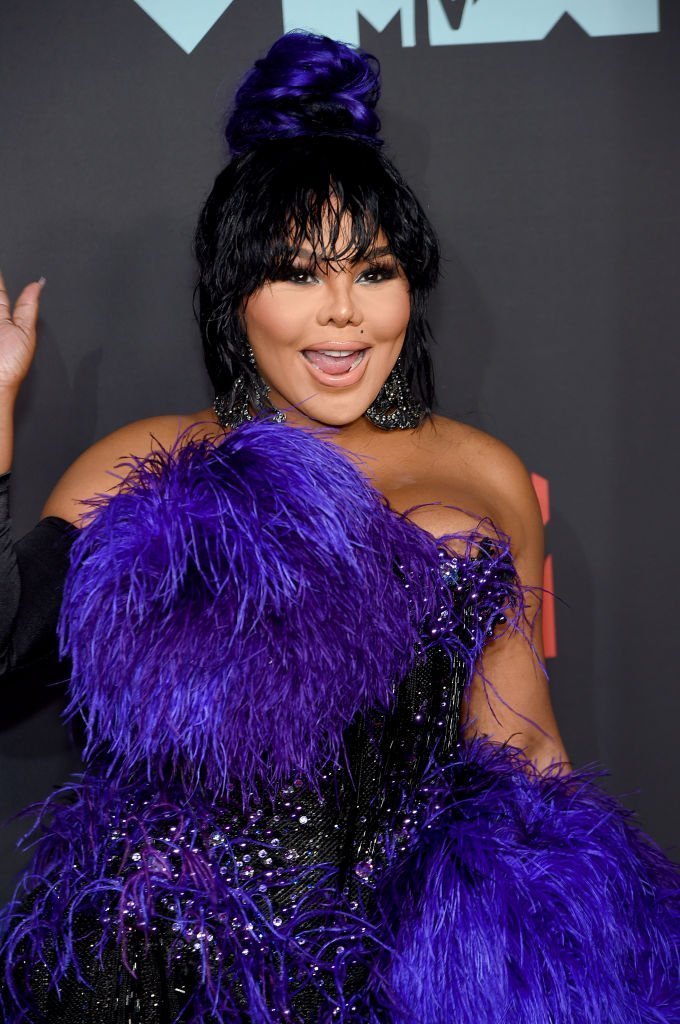 A WARRIOR'S TRAINING
In the caption, the proud father, who achieved some success following the release of the song "Celine" in 2017, explained that he was training his daughter to be a warrior. Mr. Papers wrote:
"I'm Just Training My Baby To Be A Warrior Like Her Daddy! She so strong is krazy! Dont play wit my Twin ya heard! [sic]."
As of this writing, the video has been viewed more than 49,600 times on the popular photo and video-sharing social networking service. Royal was also praised by many fans in the comments section.
'PRINCESS GLADIATOR'
One fan called Royal the "Princess Gladiator," while another couldn't get enough of her cuteness. Someone else commented, "This has to be the most beautiful daddy and daughter moment I have ever seen."
Lil' Kim, whose albums have sold more than 15 million copies globally, welcomed Royal in New Jersey on June 9, 2014, when she was 39. Royal's weight was 6 pounds, 5 ounces, and her length was 19.5 inches. 
Lil' Kim and Mr. Papers' relationship was extremely rocky, a situation that affected the custody of their daughter.
ROYAL'S IMPACT
Her pregnancy was first announced in February 2014. According to US Weekly, she expressed excitement and couldn't wait to become a mother but added that she had no intentions of slowing down while pregnant.
Lil' Kim said she would remain a hardcore artist, making it clear that her daughter made her into an even more powerful woman. Meanwhile, no mention was made in that interview that Mr. Papers was Royal's father.
SUPPORTIVE MOTHER
Earlier this year, in a conversation with ET, Lil' Kim discussed whether she would let Royal follow in her footsteps and become a music artist. According to the rapper, she would have to support her daughter.
"I can't be a hypocrite," Lil' Kim added. "But some of the stuff that I know now, I will guide her and direct her so that she don't make the same mistakes that I made. Also, I may suggest a different route than me."
RED CARPET DEBUT
Back in December, Royal made her debut on the red carpet at VH1 Hip Hop Honors. During the event, her mother was honored with a tribute, but her impeccable fashion sense nearly stole the show.
A gold jacket adorned Royal's white-and-yellow dress and capris. Matching headpiece and purse rounded out her ensemble. Meanwhile, Lil' Kim equipped herself with an all-black outfit, complete with a black mini-dress.
The rapper and fashion risk-taker was recognized for her influence and contribution to fashion and music. The award also recognized her contribution to paving the way for other women in hip-hop.
MR. PAPERS' STRUGGLE
Lil' Kim and Mr. Papers' relationship was extremely rocky, a situation that affected the custody of their daughter. Mr. Papers decided to air his grievances in the public eye as the battle continued.
Taking action against Mr. Papers, Lil' Kim claimed domestic violence. All of this occurred almost immediately following Mr. Papers' request in court for an appointment with his daughter. 
Mr. Papers would frequently post on social media. Lil' Kim responded later with a message emphasizing that none of them are perfect. At this point, it was one of the few positive public exchanges they had.
In 2014, it's only natural that people wondered whether or not the two are ready to tie the knot. While Mr. Papers stressed that marriage is on the table, he made it clear at the time that the proposal has not yet taken place.