'It Looks Like a Drug Deal': Woman Berates Hair Extensions Seller in Outrageous Video
A woman by the name of Ronnie Marie Paiva is the star of a video that has gone viral for the way she handled a situation after being asked if she was selling drugs on the streets.
In the TikTok video, which has gathered millions of views up to this point, Paiva, the owner of Marie's Luxury Hair Extensions, can be seen making a delivery to a customer at a park in Sacramento.
However, the delivery did not go as planned because Paiva was approached by a woman walking her dog and asked if she was selling drugs.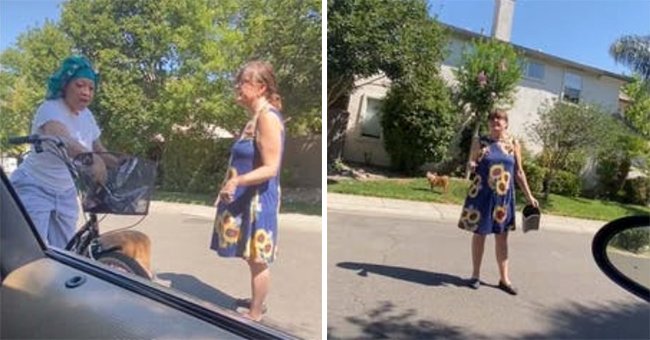 A NOSY NEIGHBOR
According to the woman, whose identity is yet to be revealed, she was giving Paiva a "heads-up" that what she was doing looked like a drug deal in progress.
The incident was filmed by the customer, and Paiva, who was sitting on her bike, told the woman that if she had any concerns, she would be welcome to call the police.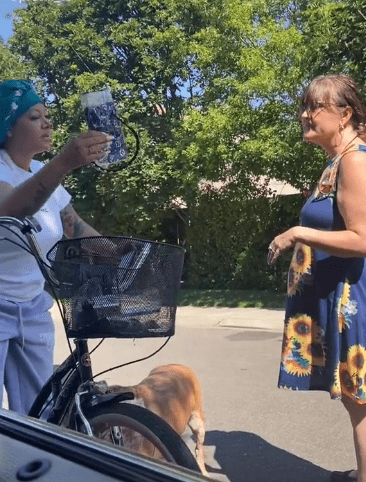 The business owner showed all the hair extensions and products she had in her basket and guaranteed that she lived in the neighborhood, paid her taxes, and was free to do her business there since it was a public park.
The woman then tells her that "everyone is talking about the girl on the bike selling drugs" and that she does not want to involve the police but someone else might, insisting that it was just a "heads-up."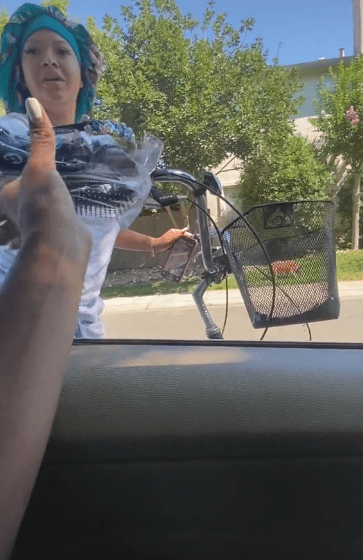 Paiva, however, completes the delivery, thanking the customer for doing business with her before biking away. Later, the entrepreneur claimed that she received a lot of messages of support from people online.
As aforementioned, the incident took place in Sacramento, more specifically in the Natomas neighborhood, which reportedly is one of the best places to live in the state.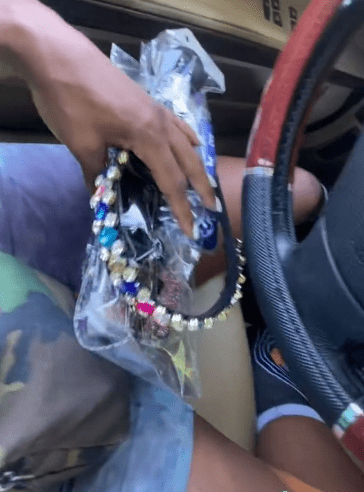 RISING ABOVE THE HATE
In an exclusive statement to theGrio, Paiva stated that she did not think much of the encounter and explained the reason why she was able to maintain her composure during the confrontation. She said:
"When you know who you are, where you came from, and where you're headed, you don't let anyone take you out of your character."
Paiva added that she didn't want to give the strange woman any shine and that her only focus and concern was to provide an "amazing product with excellent customer service."
The business owner ended her statement by saying that she never had any complaints from other neighbors and that some of them even supported her in the 7 years she has been conducting her business.
KARMA
Paiva doesn't know if the woman was racist or just "nosy," but the truth is that there is still plenty of racism in this world. Thankfully, those racist actions and statements are finally having consequences.
Julie Burchill, a former Telegraph columnist, was one of those who had to face the consequences for her words as she was fired earlier this year after a very racist remark directed at Prince Harry and Meghan Markle.