Nelly's Longtime Girlfriend Shantel Jackson Flaunts Beach Body in Sizzling Rainbow Swimsuit
Rapper Nelly's longtime lady love Shantel Jackson turned up the heat as she flaunted her enviable curves in a stylish swimsuit, leaving her fans speechless. Check out her jaw-dropping video. 
Shantel Jackson is a show-stopping social media star whose personality never fails to dazzle fans. Although she is known as rapper Nelly's longtime girlfriend, she shines brightly on her own.
The renowned rapper, also known as Cornell Iral Haynes, Jr., has been dating Jackson for seven years. Many fans noted that Nelly is lucky to have a fierce, independent, and stylish girlfriend.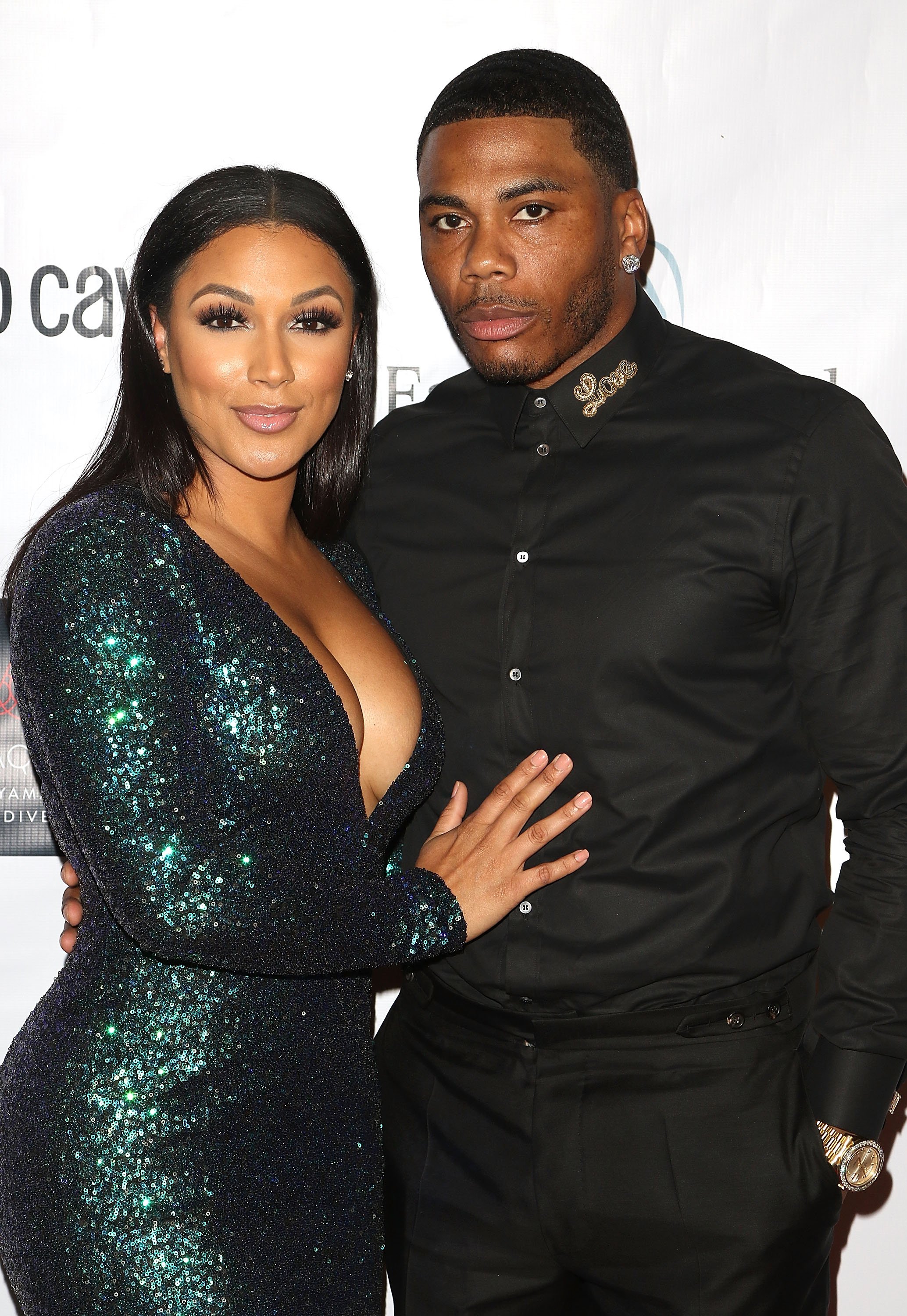 Nelly's stylish girlfriend recently drew fans' attention after posting a video of herself enjoying a tropical getaway while showing off her sizzling bikini body on Instagram. Jackson wrote in the caption:
"Vacation Mode... #cabo"
The stunning clip showed the 37-year-old model standing at the edge of a pool overlooking the beach and bright blue skies. She flipped her long, wet hair, glanced at the camera, and swam away. 
The Shoe Gummi founder displayed her figure while wearing a rainbow one-piece bikini with stylish cuts. It showed off her flat stomach, flawless back, and the curves on her thighs and bottom.
Several followers quickly commented on Jackson's video, admiring her jaw-dropping physique. Blown away by the entrepreneur's divine looks, a fan gushed, "Absolutely gorgeous."
Speechless fans left fire emojis as well as red and purple heart emojis in the comment section. Other followers adored how much the swimsuit perfectly fit her and wondered where she bought it. 
Jackson has been in a seamless relationship with Nelly since 2014. She has publicly expressed interest in marrying the "Dilemma" hitmaker as well as starting a family and having children with him.
Of the four kids, Nelly's biological children are son Cornell III and daughter Chanelle Haynes.
Meanwhile, Nelly has yet to decide about marrying his girlfriend, but he said they are working towards it. He previously shared that marriage is a serious commitment, and he will do it only once.
Nelly and her girlfriend were in a long-term relationship in the past. "The Just A Dream" singer was in a relationship with R&B singer and actress Ashanti for ten years.
He and Lashontae Heckard, an "ATL" actress and video model, were also together for a long time. As for Jackson, she was formerly engaged to former professional boxer Floyd Mayweather, Jr. for many years.
Although Nelly has reservations about marriage, he said Jackson is the one for him. Besides sharing similar interests, the "Nellyvile" star described his girlfriend as driven and very passionate.
In Jackson's eyes, her boyfriend is worth defending, and she wouldn't back down from any challenges that come their way. In 2018, a woman allegedly accused the "Hot In Here" rapper of sexual assault while on a tour bus. 
Jackson defended her beau and denied the woman's accusation. She explained that she was always with Nelly on the tour bus, dressing rooms, and places where the rapper had previously performed.
Besides defending Nelly against serious accusations, the top entrepreneur also expresses her support and pride for the "Dancing with the Stars" finalist for being a loving and supportive father to four grown children. 
Of the four kids, Nelly's biological children are son Cornell III and daughter Chanelle Haynes, whom he shares with two different women from past relationships.
The other two children, named Syndey and Shawn, are kids of his late sister, Jackie Donahue. He has been raising them after Nelly's sister passed away in March 2005 due to leukemia.
Nelly previously shared his thoughts about fatherhood and being a single father. Although he does allow his kids to enjoy their youth, he vowed to guide them through their mistakes.