Nelly's Girlfriend Shantel Jackson Leaves Little to the Imagination in a Black Bra and Magenta Top
Nelly's girlfriend Shantel Jackson recently quickened many pulses after she took to social media with a gorgeous shot that captured her posing in a skimpy outfit. 
Shantel Jackson is one of those women blessed with looks, and what's more, she knows she is. The gorgeous woman recently took to her Instagram page with a post that had her fans drooling.
The post included a trio of attention-grabbing shots that saw her posing up a storm in a magenta top that she left unbuttoned, baring her cleavage and giving her fans a peek of her black lingerie.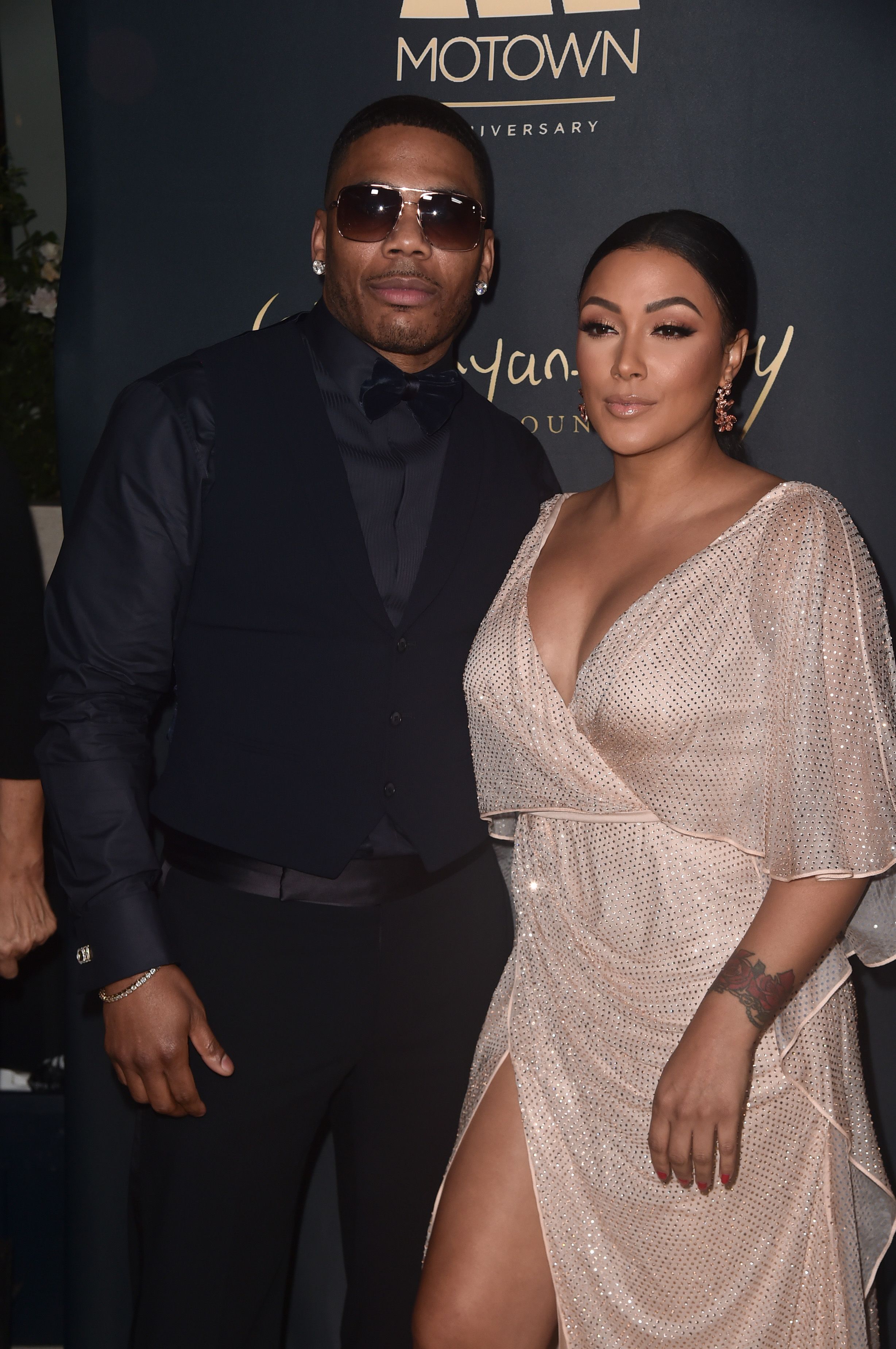 She coupled the long-sleeved top with a black leather skirt that ended several inches above the middle of her thighs. Earrings seemed to be the only body jewelry she had on, while her accessories included a small bag and a large black fedora hat. 
The shots were taken at night on high ground because the city lights of Hollywood were spread out like tiny stars behind Jackson. They seem to have inspired the caption that followed. 
It read, "Ooh, it's the lights! You're blinded by the Action! You need that Hollywood." Jackson also tagged the various stores that helped her achieve the look. 
In the comment section, her fans could not get over how fabulous she looked in the snaps. One fan declared love for her body while another requested permission to present her with flowers. 
Jackson is the ex-girlfriend of Floyd Mayweather and currently rapper Nelly's lover. Her relationship with the rapper began in 2014, shortly after she split up with the boxing legend.
When he was asked questions concerning their engagement, he became vague.
The breakup was a messy one and everyone, including Jackson, took a breath of relief after moving on with Nelly. They initially met through a mutual acquaintance and have been in a romantic relationship since then. 
The Miami native's love for the rapper is well known; she has stuck with him through assault allegations and fame and has even expressed her desire to have children with him at some time or the other. 
However, the fashion entrepreneur is clear on one thing; she will not have kids with Nelly until their marriage, even though no one knows when that will be. 
Speaking about the topic of tying the knot in October last year, Nelly revealed that Jackson is the one for him. He claimed they had a lot of similarities which made them very compatible. 
However, when he was asked questions concerning their engagement, he became vague, only choosing to say that they were "working on it." Hopefully, that means their fans will hear the wedding bells soon.