HGTV's Erin Napier's Fans Cannot Stop Gushing over Newborn Mae in Baby Wrap – See Adorable Snaps
HGTV's Erin and Ben Napier welcomed their baby in May, and fans have been gushing over the new baby photos since. A recent one of Mae in a baby wrap has everyone elated.
Erin and Ben Napier are the newest parents in town, and their fans have been camping on Erin's Instagram, waiting for the new parents to post new photos of their daughter Mae Napier.
They were not disappointed when the mother of two posted a snuggly photo of Mae wrapped up close to her chest, deep asleep, with the mother wondering if any other toddlers ever only napped when tied in a baby wrap.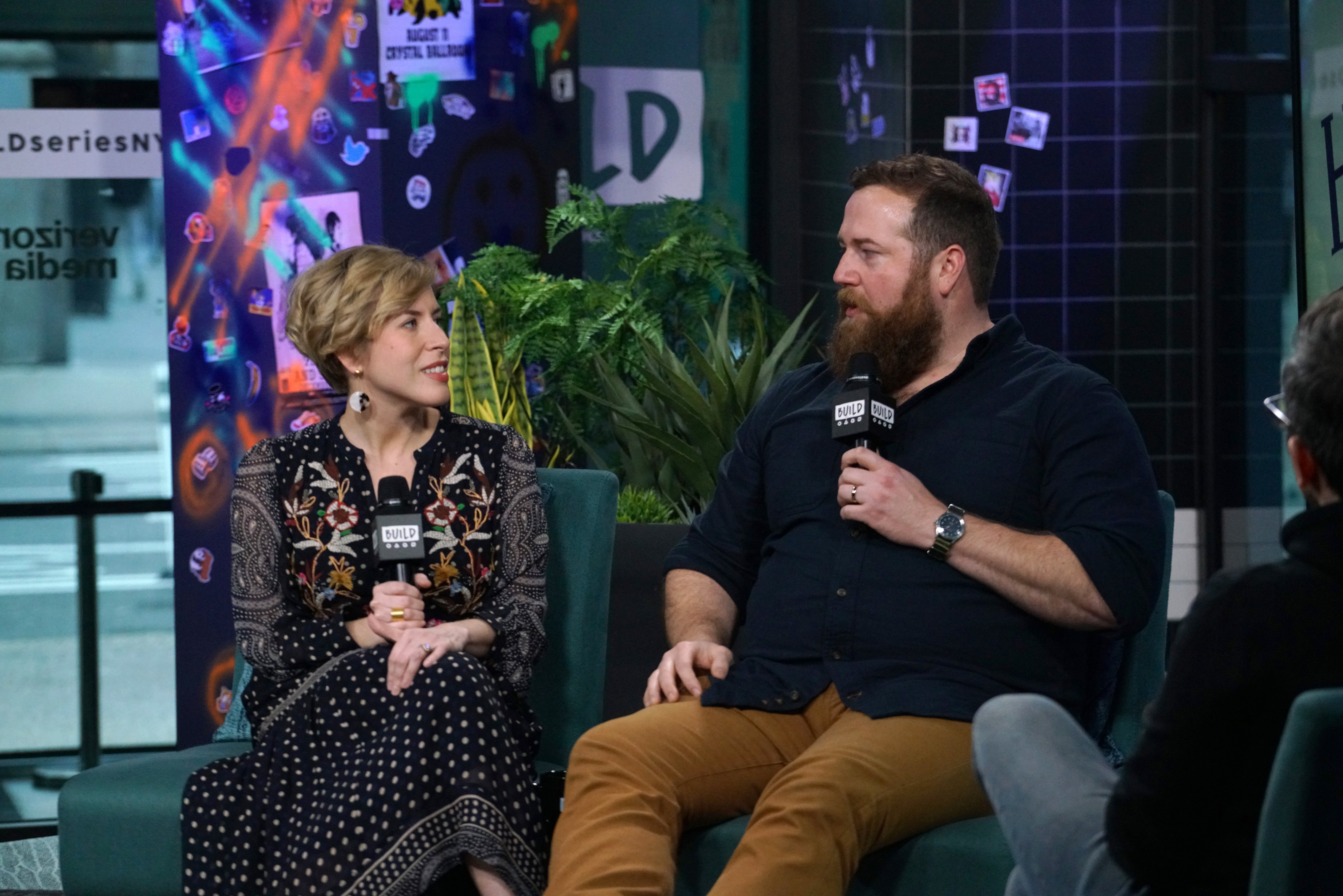 Fans were ecstatic when Erin posted the photo and took to the comment section to congratulate the new mom on how good she looked, with some asking for her skincare products.
Others resonated with her sentiments, saying that their children loved napping in baby wraps as well. A fan added that it was to feel their mother's hearts beating close to them, which they say is a source of comfort for babies.
Another added that their kids never wanted to nap any other way besides the baby wrap and added a couple of heart emojis on the comment. One follower wrote:
"I've always felt the baby loves your heartbeat. It's a sweet connection ❤️"
The Hometown stars announced they were expecting a new addition to the family in April, only weeks to Mae's expected day of arrival. Fans were excited and could not wait to welcome the new baby.
The couple already has a daughter, Helen, 3, who can often be spotted in the show. They say as much as they are excited about welcoming the new baby home, they were more eager to see the bond that the two girls would have. 
The proud dad shared a cute photo of his two daughters, with Helen leaning in close to her baby sister's face, with a caption that said that that was the most memorable Memorial Day to him and his girls. 
An addition to their family is not the only good news the Napiers are celebrating this year.
Erin continues to share photos of the newborn and encourage mothers that were never able to breastfeed, just like herself. She says just like she'd done with Helen, she is feeding Mae with baby formula.
She said that Helen had always been fed on formula and had never experienced any allergies, had maintained a healthy weight, and was just as attached to her mom as any breastfeeding baby would've been.
She continued to advise new mothers using formula to do what they feel is best for them and their kids, urging them never to feel belittled for not breastfeeding their babies. She added saying:
"Formula is our friend at this house! Just watch as these little matchstick legs get chunky and strong."
The duo has always been outspoken about prioritizing their family above anything else and says they have even missed out on business opportunities because they were not in line with their family rule - to never be away from Helen for more than two nights. 
She says that as her parents, they are Helen's major influence for the first 18 years of her life, and they want those years to be healthy, happy, and good as there's no getting them back once they pass by.
They say they want a normal upbringing for Helen and try to avoid her being on screen for as long as they can. Even though it is inevitable under some circumstances, they keep Helen's face hidden from the cameras for privacy.
They also strive to stay off social media to maintain normalcy in their lives and the life of their daughter. Erin says she wants Helen to experience real relationships and the real world away from social media.
An addition to their family is not the only good news the Napiers are celebrating this year. The couple who hosts the Home Town docuseries introduced a new HGTV series in May - Home Town Takeover.
The residents of Wetumpka were excited to have their town selected for the home makeovers by the stars, which will bring restoration and hope to their community and town as a whole.