Whoopi Goldberg's Granddaughter Says Her 'Lineage Strong' & Shares Rare Photos of 4 Generations of Family
Whoopi Goldberg's granddaughter has bragging rights, and she is not about to let anyone forget it. Her latest social media post showcased four generations of their family, and it got fans curious about her "strong lineage." 
Whoopi Goldberg is a woman famous for her acting talents and unapologetic personality; however, not many know that the seemingly emotionally impervious actress has a family she dotes on. 
She only gave birth to a child, but that kid grew up to welcome three of her own children, one of whom has given birth to a daughter named Charli Rose.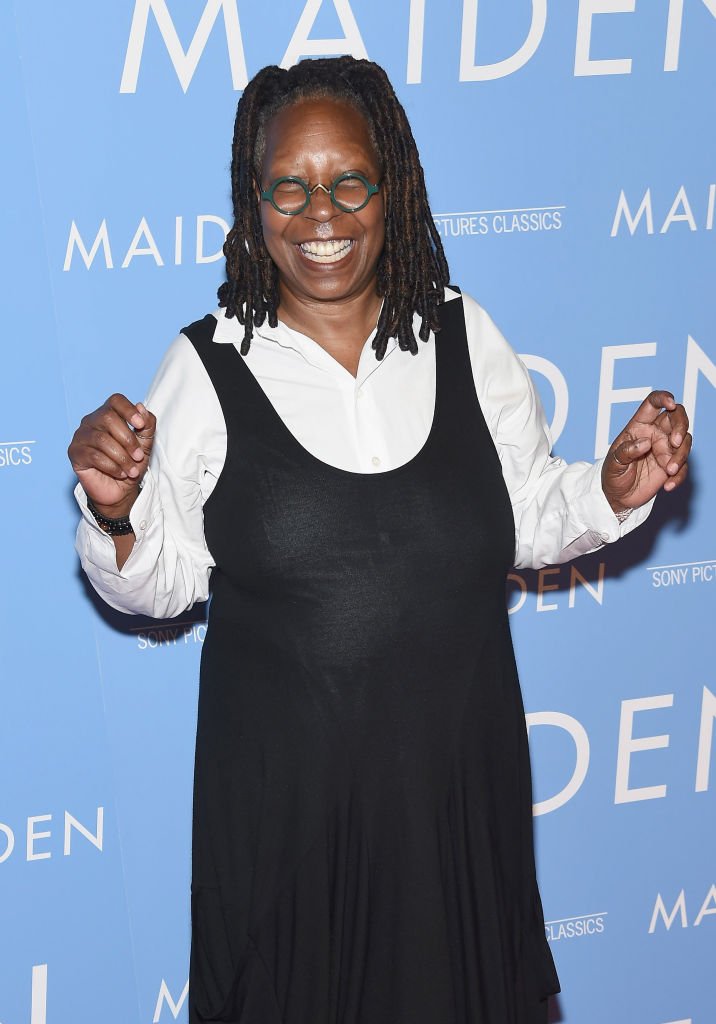 Charli's mother, Amara, recently took to her Instagram story to share pictures of her having fun in a pool. The tiny tot was dressed in cute swimwear and had her attention on the camera as the shots were taken. 
Like her mother, little Charli has a striking resemblance to Whoopi, and it was made all the more apparent by the other pictures Amara shared.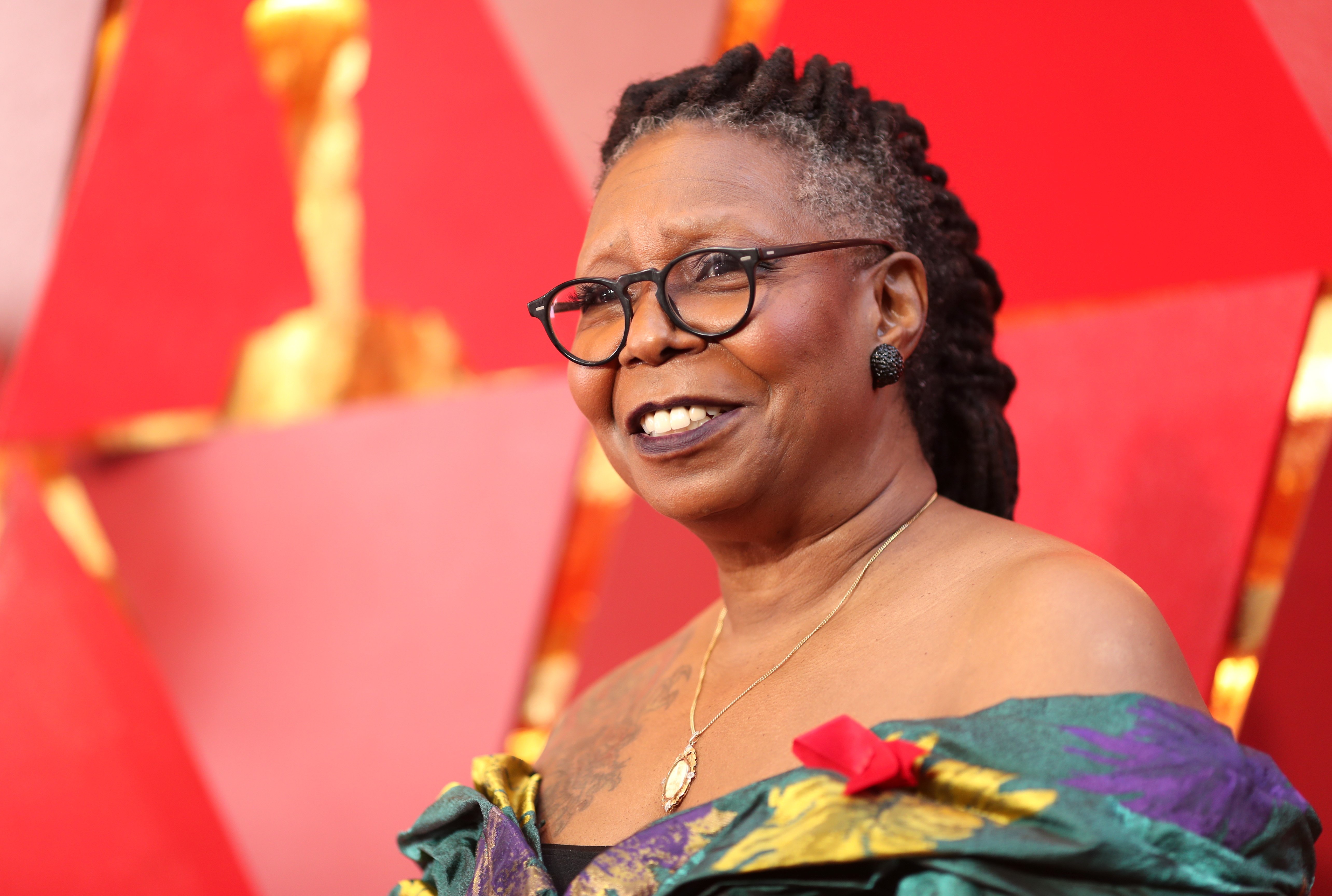 One was a shot of herself in the pool, while the other was a repost she made of an old picture that captured Whoopi posing with her own mother, the late Emma Johnson. 
Thanks to their facial similarities, the two could have passed for twins, proof that the ladies in the family lineage have strong genes. Amara is the only grandkid of Whoopi who has a child. Here is everything you need to know about her life as a granny. 
HER JOURNEY TO GRANDMOTHERHOOD 
Whoopi was blessed with only one daughter named Alex Martin. She welcomed her in 1973 while she was with her first husband, Alvin Martin. After him, she would go on to marry two other men before deciding marriage was not for her. 
They had to live in a one-room space and struggle for their meals.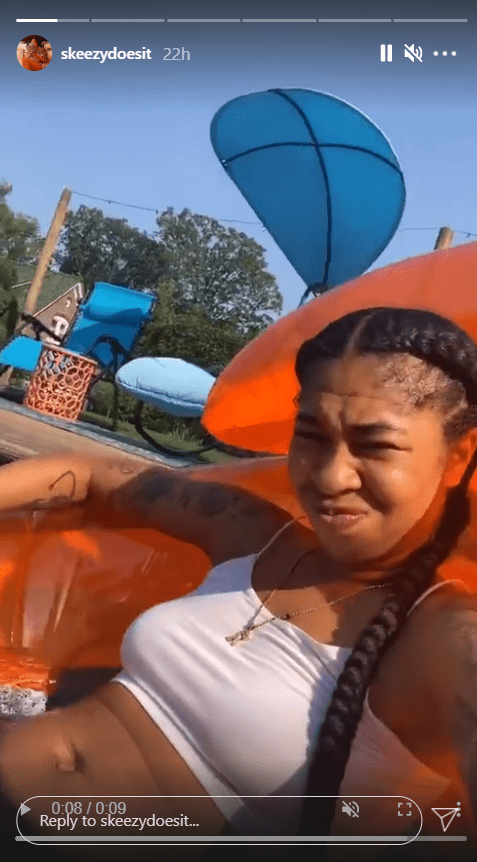 Alex grew up to follow in her mother's footsteps and, even now, excels as an actress with a number of credits under her belt.
She became a mother at a young age when she welcomed her first daughter, Amara Skye, at 16. Not a lot is known about her birth, and her father remains a mystery.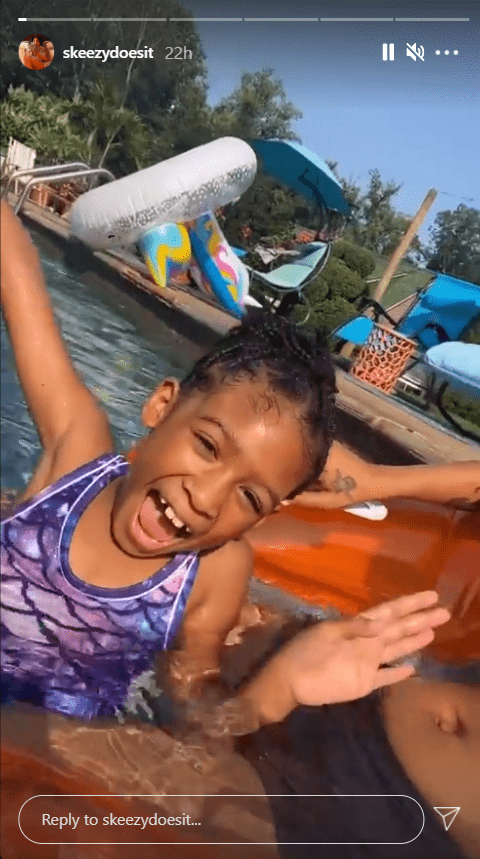 Alex found her Mr right at age 20. His name is Bernard Dean, and they tied the knot in 1994, after which they expanded the family with the addition of two kids, son Mason and daughter Jersey. 
This officially made Whoopi a great grandmother three times over, and for the actress who never had it easy with kids, it was a great learning experience. So when Charli was born, the talented actress decided to care for her in a maternal way.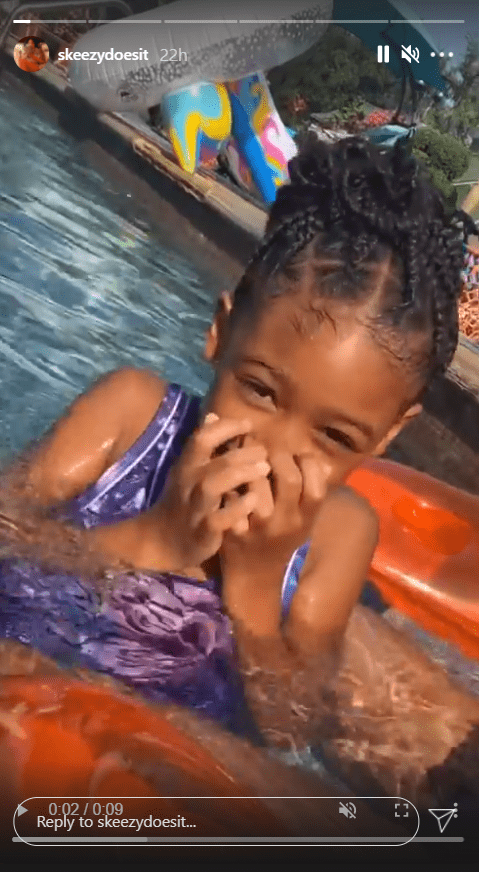 She shared a post of herself feeding the baby with a bottle and revealed that it took her some time to get it right because it had been years since she had to feed a child. 
Time has passed since then, but Whoopi has only fallen deeper in love. During Halloween in 2018, she dressed up as Vampirina just to please little Charli — it is just one among the many things she has done to prove how much she loves the tot.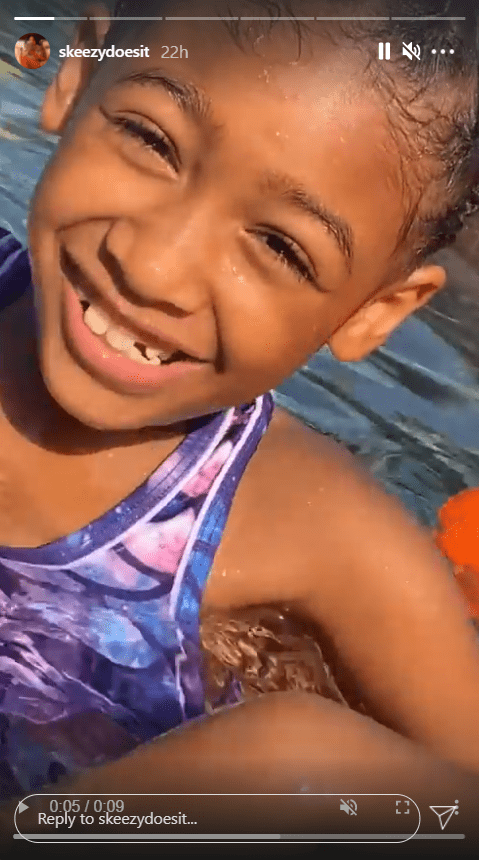 WHOOPI'S BACKGROUND
A single mother raised Whoopi after her dad abandoned their family. She followed in her mom's footsteps by becoming a single mother as well to her daughter Alex. 
The two share a deep bond, with Alex being there to witness her mother at her lowest. They had to live in a one-room space and struggle for their meals. At some point, they were even dependent on food stamps.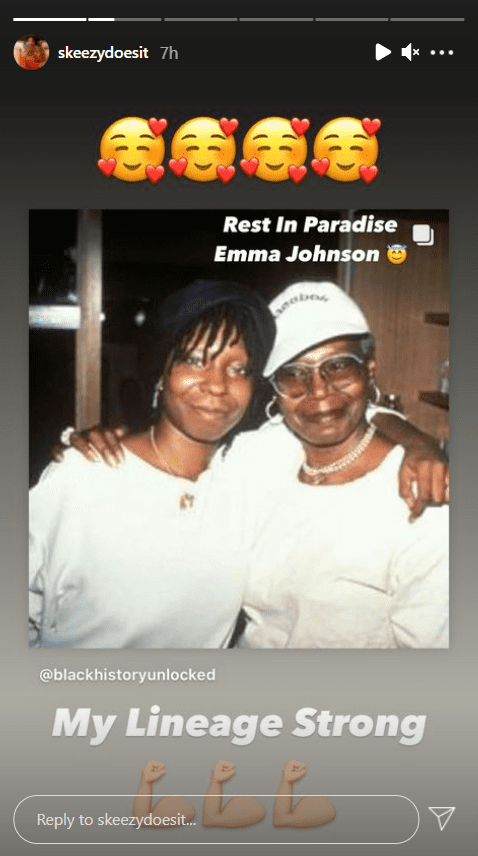 All that changed in 1985 when Whoopi was cast in "The Color Purple." Her performance was wonderful, and it spelled a new beginning for the actress and her daughter.
Of course, it was not easy juggling her role as a mother with the demands of Hollywood, but she somehow managed it, and look how it all turned out.