Blythe Danner Said Gwyneth Paltrow Was Naughty When She Was Younger — Inside Their Bond
Actress Blythe Danner has a close relationship with her daughter, Gwyneth Paltrow. But the doting mom revealed another side about her famous child that tested her patience in the past. Scroll down to read her remarks.
"Meet the Fockers" star Blythe Danner is one of the timeless stars of Hollywood and the famous mother of no other than the multi-talented actress and entrepreneur Gwyneth Paltrow. 
Through the years, many fans have admired the mother-daughter duo's incredible relationship. However, in a 2019 interview with Us Weekly, Blythe surprisingly revealed another side of the "Goop" founder.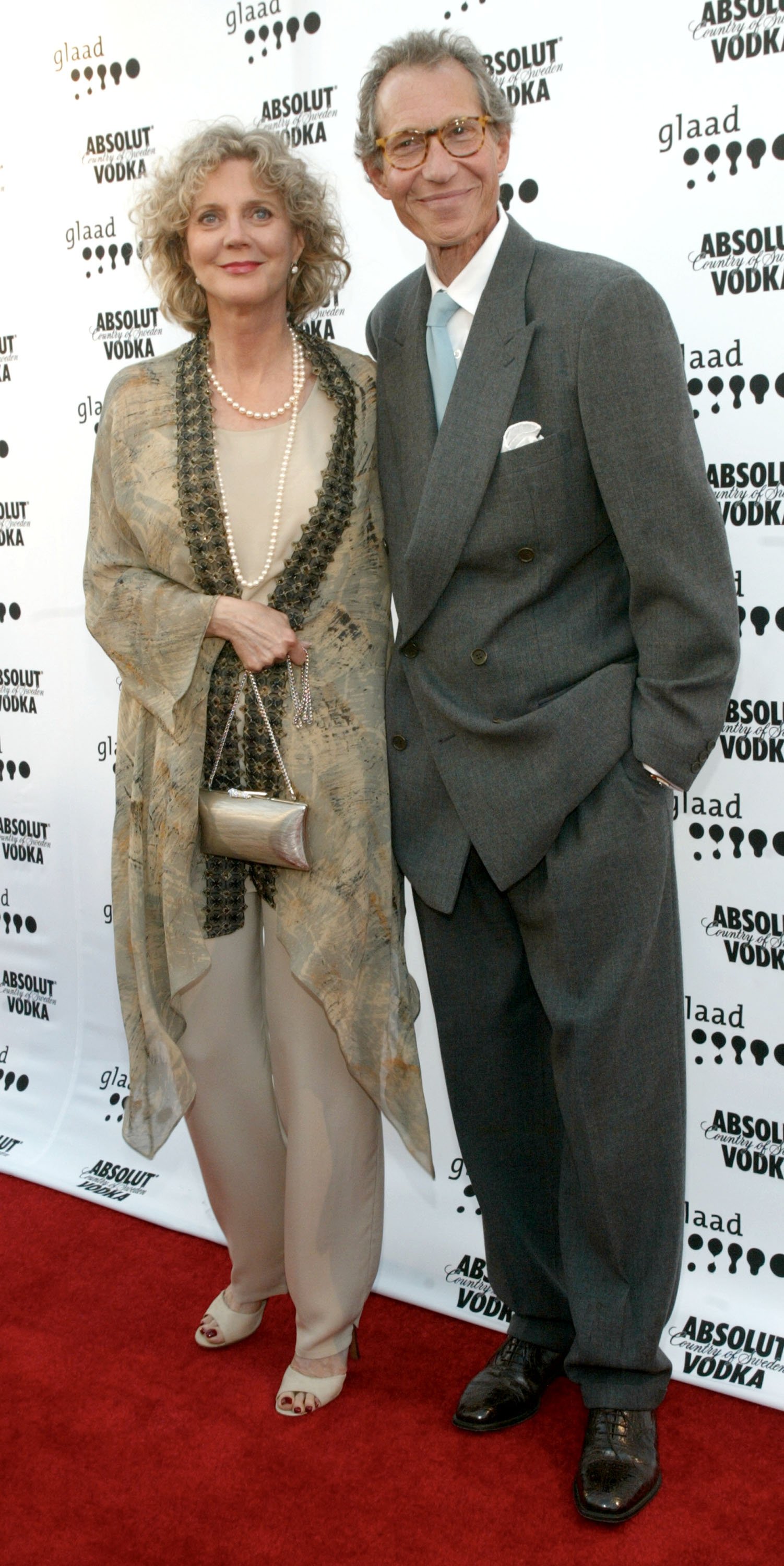 Blythe's talented daughter had been rebellious during her younger days, the 78-year-old veteran actress revealed. She said of Gwenyth:
"Yes, she was [naughty when she was younger]. I had old-fashioned parental parameters, and they didn't always work."
While she admitted she failed to discipline her daughter the way she wanted it to be, Blythe's late husband, Bruce Paltrow, was there to balance out their child's behavior. 
Gwenyth's mother was married to Bruce for 33 years until his death on October 3, 2002. Blythe's husband passed away after suffering from pneumonia while on vacation in Rome, Italy. 
Bruce was a renowned television director and producer, but he was more than just his profession. Blythe described her late husband as the great stabilizer and the real heart of the family. 
Blythe, a doting mother of two, said he helped her get through their daughter's angsty phase by being a strict father. Although tough, he also showed compassion for their only daughter.
Besides the "Iron Man" actress, Blythe and Bruce share a son, 45-year-old Jake Paltrow. Jake, like her late husband, is a film director, screenwriter, and actor.
Gwenyth and her mother used to work together in the theatrical production "The Seagull" in 1994. 
While she could get unruly during her younger years, Gywneth grew up as a fine and independent woman. She also admires her mom deeply. For her part, Blythe did not expect the "Glee" actress would change into a graceful and responsible woman. 
With her daughter's impressive maturity, Blythe joked that Gwyneth must have been switched at birth. On a more serious note, the Philadelphia native said her daughter was not surprised by it. 
Calling her 48-year-old stunning daughter extraordinary, the proud mom said the "Shallow Hal" actress was fearless growing up. She said Gwyneth is not afraid to go out and try something different. 
Gwyneth and her mother have been very supportive of each other in their respective careers. In a previous interview with host Rachel Ray in the "Rachel Ray Show," Gywneth shared about her mom's best piece of advice for her.
When she was still starting in the industry at 19, going from one audition to the next, Gwyneth shared an experience when she felt devastated after another woman got a role she wanted so badly. 
She filled her head with negative thoughts. However, her mom comforted her and changed her perspective. She quoted her mom as saying, "your parts will come, and don't you ever compare yourself to another woman."
Gwyneth has carried her mother's straightforward advice throughout her career. Along with Blythe's advice, the multi-hyphenated star admitted that tough love from her mother is necessary for her to succeed as an actress.
Her statement comes after her mom revealed she was hard on her when they performed on stage together. Gwyneth and her mother used to work together in the theatrical production "The Seagull" in 1994. 
Despite their differences at the time, Blythe applauded her daughter for pulling off an excellent performance at such a young age. She described Gwyneth as a brilliant and thick-skinned woman amid criticisms that went her way.
The devoted mom has been supportive of Gywneth's love life as well. Her daughter has been happily married to her husband, acclaimed television writer Brad Falchuck, since 2018.
Brad and Gwyneth met on the "Glee" set in 2014, hid their romance away from the spotlight, and eventually went public in 2015. Blythe spoke highly of her daughter's husband, saying she adores him for being a grounded person. 
The pair's union is their second marriage. Brad was previously married to Suzanne Bukinik for ten years until their divorce in 2013. The former couple shares two adorable kids, Brody and Isabella.
He is now a stepfather to Gwyneth's two beautiful children: daughter Apple and son Moses. She shares her two children with ex-husband Coldplay lead singer Chris Martin, with whom she married from 2003 until 2016.