Gwyneth Paltrow Gushes About Marrying the Right Guy Brad Falchuk
"Iron Man" actress, Gwyneth Paltrow gushed over spending time with her husband, Brad Falchuk, during a recent interview with "Today."
Actress and businesswoman Gwyneth Paltrow recently appeared on "Today" and discussed quarantining with her husband, Brad Falchuk, and their children, as well as her lifestyle brand, Goop.
Paltrow shared that quarantine was so much better with her husband around. The couple married in 2018, after making their relationship public in 2015.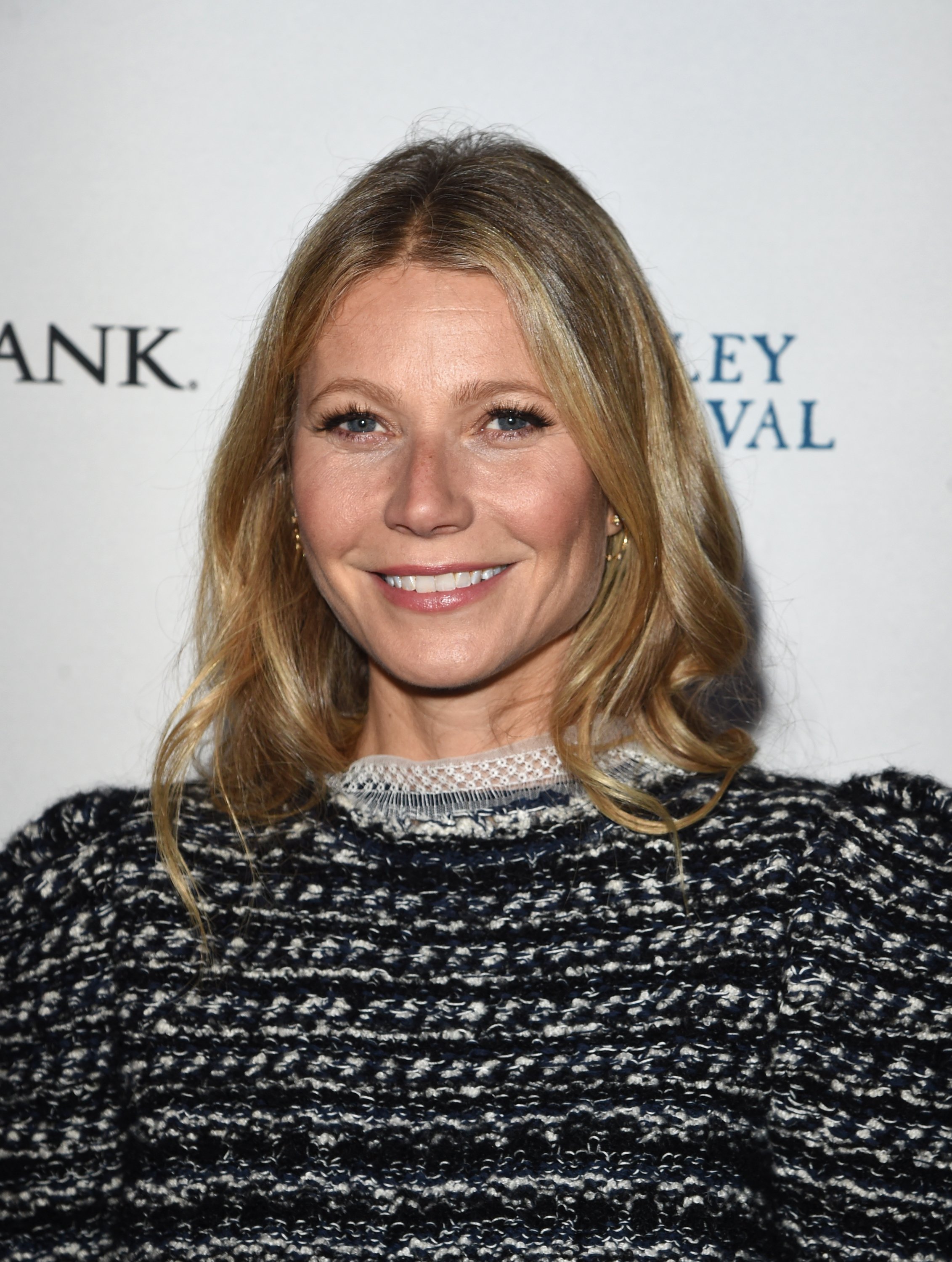 However, they did not live together straight away. For their first year of marriage, Falchuk would spend four nights of the week at Paltrow's house and three nights with his two children, Isabella and Brody, in his home. 
In 2020, the couple started living together full time, just in time for the COVID-19 pandemic. Paltrow admitted in an interview with "Today" that she had loved spending time with Falchuk as she said:
"I married the right dude. He is the best. There is nobody better to be stuck with."
In addition to spending time with her producer husband, Paltrow gushed about being with her children, Apple and Moses, during the pandemic. She added that spending quality time with her kids was a silver lining of the last year.
Paltrow and her eldest daughter recently paired up to promote her brand and its latest product launch. Paltrow shared in the interview that Apple was a part of the product development process. 
"The Politician" actress revealed that her children are still figuring out what they want to do.
When the product launched, Paltrow was unsure whether Apple should be a part of the photos. However, Apple expressed she wanted to be in the photos, and so Paltrow agreed. 
Perhaps, Apple will slowly become the face of Goop. Recently the lifestyle brand posted a video of Apple testing out their new skin-care products. The caption of the video read:
"Like mother, like daughter.🍎 We asked Apple Martin to test out our new skin-care secret weapon, which launches today."
Apple shared her impression of the Glow Lotion and said she was obsessed with the product as it gave her skin an amazing glow. Although Apple is involved with her mother's brand, Paltrow shared insight into her kids' career aspirations. 
"The Politician" actress revealed that her children are still figuring out what they want to do and want to wait to see how life unfolds. Paltrow shares her two children with Coldplay's Chris Martin. 
.@SavannahGuthrie catches up with @GwynethPaltrow, founder and CEO of the Goop lifestyle franchise, about parenting, the pandemic and her latest product launch. pic.twitter.com/52HsvOf7On

— TODAY (@TODAYshow) April 15, 2021
In March, Falchuk celebrated his 50th birthday, and Paltrow shared a sweet message to honor him on Instagram. The pair met when he was a producer on "Glee" and she guest-starred as a substitute teacher, Holly Holliday. 
Although Falchuk might not be recognizable to fans, he has worked on many well-known TV series, including "American Horror Story, " "Scream Queens," and "Pose."