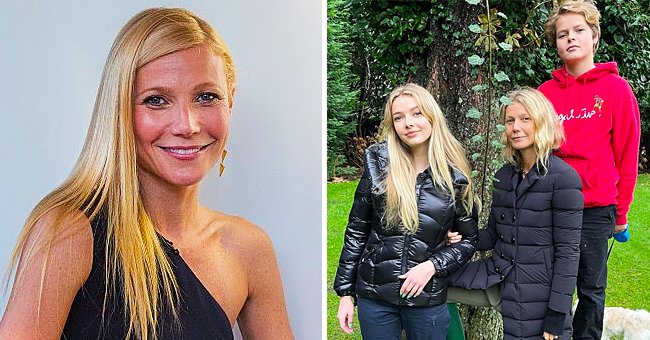 Getty Images / instagram.com/gwynethpaltrow
Gwyneth Paltrow Reveals Who among Her Kids Was Hit the Hardest during Quarantine
Gwyneth Paltrow recently had a remote interview with Jimmy Kimmel where she opened up about how her family was handling being in quarantine due to the outbreak of the novel coronavirus disease.
On Monday, January 4, 2021, Gwyneth Paltrow, 48, was virtually interviewed on "Jimmy Kimmel Live." The star candidly opened up about how she and her two children were handling being under quarantine.
The novel coronavirus disease lockdowns have forced people to stay home in an effort to stop the spread of the virus. Paltrow has been under quarantine with her daughter Apple, 16, and son Moses, 14.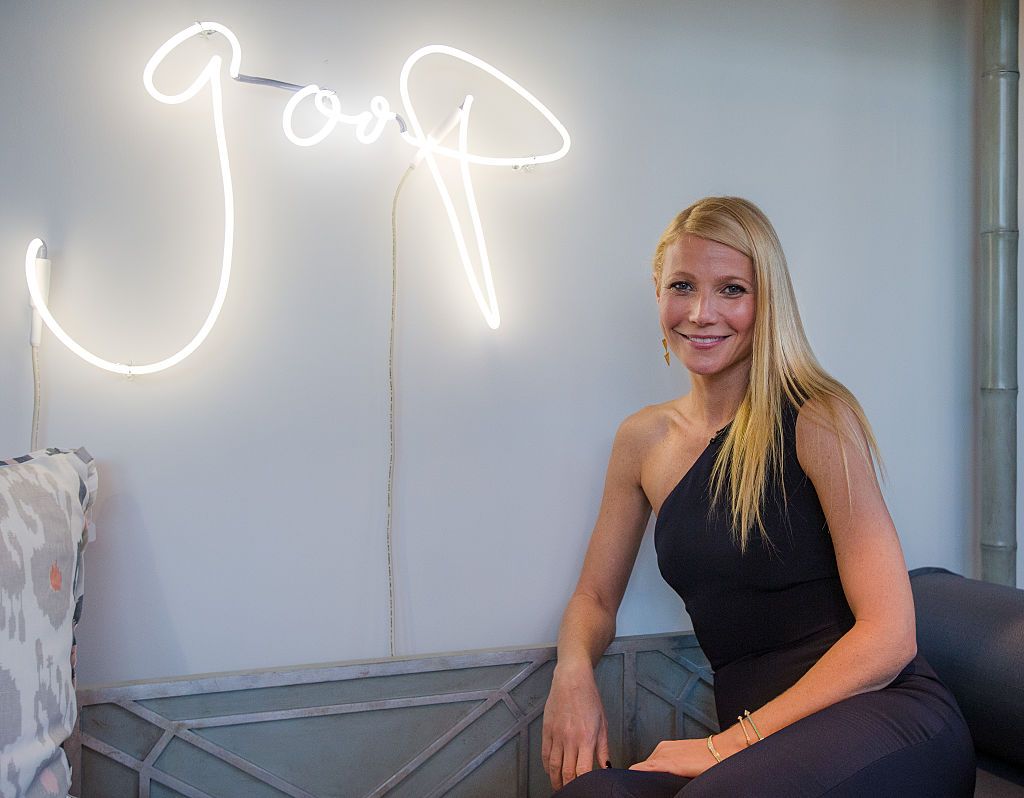 Gwyneth Paltrow at the Goop Pop Dallas launch party in Highland Park Village on November 20, 2014, in Texas | Photo: Layne Murdoch Jr./Getty Images
During the episode of his talk show, Kimmel asked the actress who in her family was taking the quarantine the hardest. Paltrow confessed that Moses was struggling the most amongst her children.
However, there was a silver lining to his problem because he takes part in skateboarding. His mother credited the sport for giving her son some relief because he was able to do it alone.
The star mentioned how Moses would keep busy by practicing his moves outside and working on his tricks on his own. However, she still noted that it was hard for him to be 14 as this was an "intense" development stage.
Paltrow elaborated by explaining how her 16-year-old daughter already knew who she was and had her friends for support. She shared how her son would've started high school last September, adding:
"I think it's hard socially. I've also been amazed how adaptable kids are during this time and how agile they've been."
The actress also praised other children across the world who have been bravely working through quarantines. The star shares her two children with her musician ex-husband Chris Martin.
Paltrow and Martin did everything they could to save their marriage, mainly for their children.
She is currently married to Brad Falchuk whom she tied the knot with in September 2018. According to a piece she wrote for British Vogue in August 2020, she revealed how she and Martin had fought for their marriage.
The couple did everything they could to save their marriage, mainly for their children. She shared how she and Martin loved the same things and were close but never quite fit together or fully settled into being a couple.
Somehow, their relationship was always riddled with unrest and unease leading them to separate. In 1999, Paltrow realized that she'd lost interest in acting after winning an Oscar Award that same year.
Part of the reason for this was because of how much she was scrutinized by the public. Another factor that made her question if the work was her true calling was because Harvey Weinstein, her boss then, was very rough.
In 2015, she had her last lead role in the feature film "Mortdecai." However, she's also had the pleasure of playing the role of Pepper Potts in the Avengers movies "Infinity War" and "Endgame."
Please fill in your e-mail so we can share with you our top stories!