Tour Gwyneth Paltrow & Second Husband Brad Falchuk's Gorgeous LA Mansion
Gwyneth Paltrow and her husband Brad Falchuk have finally moved into their Los Angeles mansion after staying in different homes for part of their marriage. In various social media posts, the actress has shown off parts of their home.
Gwyneth Paltrow, 47, and Brad Falchuk only started living in the same home recently. The "Iron Man" actress and her husband actually only started living together after more than a year of their marriage.
According to reports, Paltrow was staying with her two children in the Brentwood neighborhood for years. The actress is a parent to a daughter Apple, 16, and a son Moses Martin, 14, while Falchuk has other children from a previous relationship.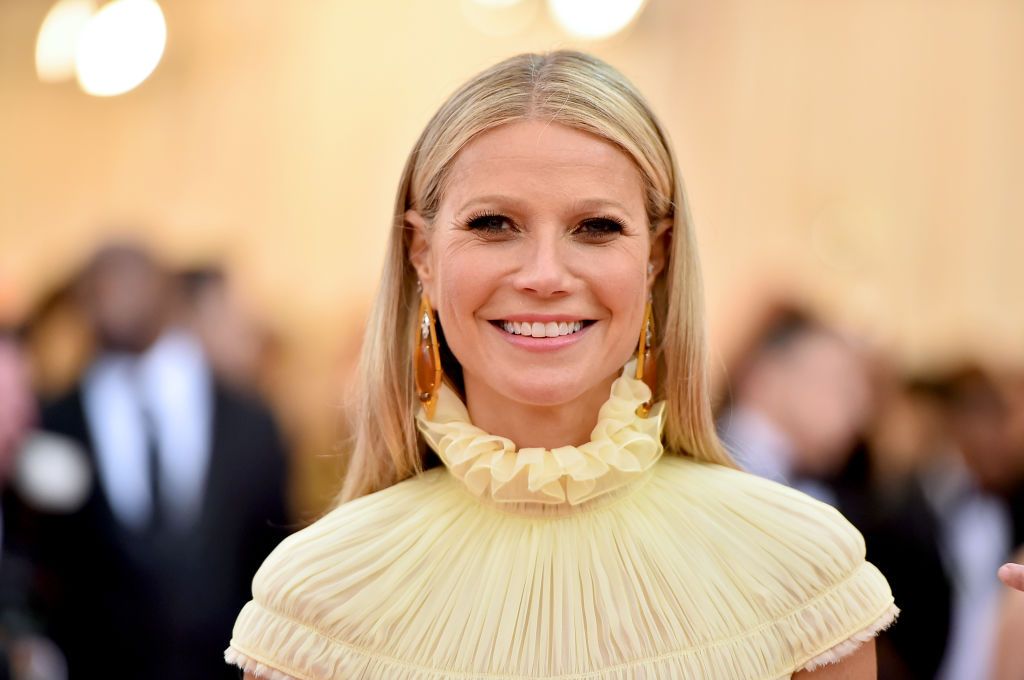 According to "Closer Weekly," Falchuk only moved into his wife's Los Angeles home last summer, in August 2019. The couple is not only living with their own children, but with the "Glee" producer's children with his ex-wife Suzanne Bukinik.
The actress shares and co-parents her two children with her "Coldplay" lead singer ex-husband Chris Martin, 43. Falchuk's children, Isabella and Brody, are now also living with their blended family.
The actress and the producer were actually married in September 2018, and in a previous interview, she explained why they took long to live together. Speaking to InStyle magazine in 2018, Paltrow explained:
"We took a year to let everybody [in the family] take it in and let the dust settle."
Paltrow also explained their living arrangements during an October 2019, interview on "Jimmy Kimmel Live."  At the time, she revealed to the host why they'd dragged out co-habiting, stating:
"But we were just trying to be mindful and give them a little space and not move too quickly."
The family's home is actually quite massive and has enough space for the large family. The mansion is complete with enough bedrooms, living areas, a large kitchen, an outdoor patio, a swimming pool, and so much more.
Paltrow confessed that she hadn't imagined that she would be getting married again.
In various Instagram posts, Paltrow has actually shared parts of her home allowing her fans to have a tour of her property. Over the years, fans have seen parts of one of her living rooms, her kitchen, her fireplace, and so much more.
Six months after the "Avengers: Endgame" actress tied the knot with the "Pose" producer, she opened about their marriage. Paltrow confessed that she hadn't imagined that she would be getting married again.
She admitted that a couple of years before her marriage, she would've probably not wanted to marry again. However, she had a pleasant surprise when she met her husband whom she's been having a lot of fun with.