Gwyneth Paltrow & Brad Falchuk Pose for a Sweet Photo as They Celebrate 2nd Wedding Anniversary
Talented Actress Gwyneth Paltrow celebrates two beautiful years of being married to her husband, Brad Falchuk, with an impeccable selfie on Instagram.
Gwyneth Paltrow and her TV writer husband, Brad Falchuk, are still going strong after two wonderful years together as they recently celebrated their anniversary.
The "Iron Man" star shared a cozy picture of herself and Falchuk on her Instagram feed. In the selfie, the adorable couple is seen smiling into the camera with a breathtaking view of a lake behind them.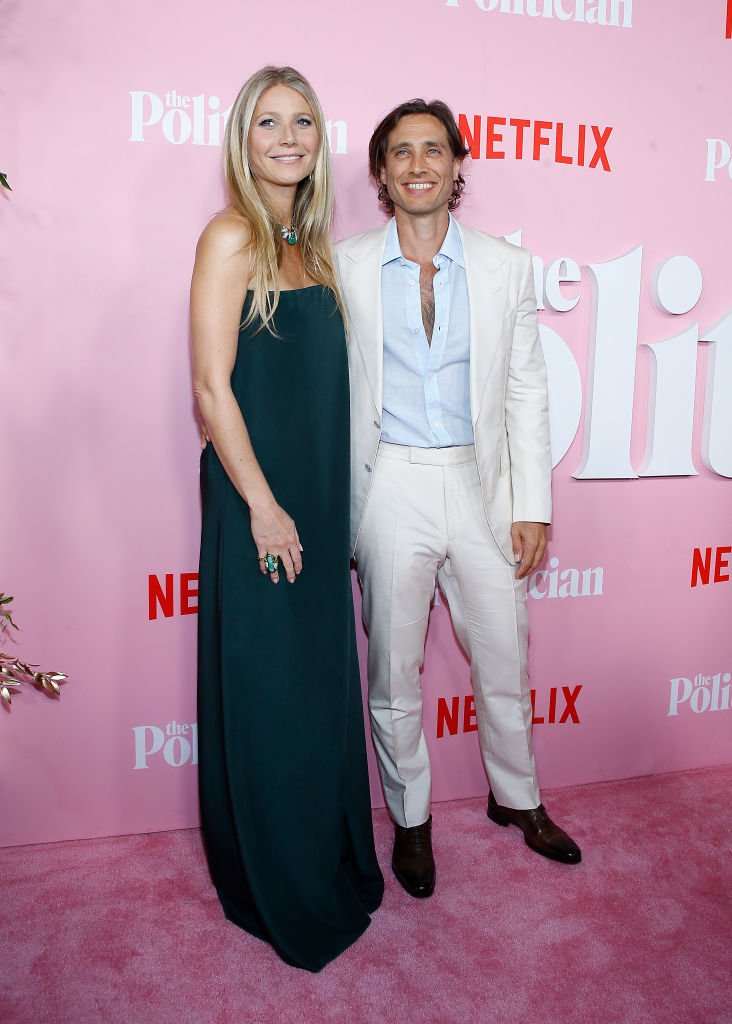 The sun reflects on their faces and gives the picture an excellent lightening effect. The star actress of "Shakespeare In Love" is wearing a black jacket and a white inner, while her beautiful eyes lit up for the selfie.
[Gwyneth Paltrow] has always been deeply concerned about mental health.
Her producer husband is standing right behind her, wearing a V-necked white shirt with a nicely collared jacket. The academy-award winner referred to their time together in her caption that read:
"Year two, through"
The amazing couple tied the knot in September 2018 at Paltrow's East Hampton home in a very intimate wedding ceremony, which had an attendance of only 70 people, including their children.
The owner of the lifestyle company "Goop" had met her good-looking husband during her guest appearance spot on "Glee" in 2010, but they officially started dating in 2014.
Although the couples do not have any kids together; nevertheless, Paltrow has two children from her former marriage to Chris Martin, and Falchuk also has two kids with his ex-wife, Suzanne Bukinik.
As the blended family navigates the ongoing pandemic, the 48-year-old actress revealed that cooking had been one of the things keeping her sane at home.
In an interview with Vogue, the "Goop" founder talked about six things that have helped her get through the quarantine. She mentioned cooking first and said:
"I've been very into canal house cookbooks over quarantine."  
The Emmy-award winner also confessed that meditation had helped her mental health a lot. She talked about taking care of her skin, using her skincare products from "Goop" to help her stay young and beautiful. 
The ageless beauty also explained that working out with her daughter, Apple has also been great. Concurrently, picking apples off trees while staying on the East coast has also helped her quarantine experience. Still, according to her, nothing else tops, spending time with family.
The "Shakespeare In Love" actress has always been deeply concerned about mental health, and she recently interviewed California's Surgeon General about the ongoing COVID-19 pandemic and stress.
In the interview, the actress talked about healthy sleep patterns and how she hadn't realized that the stress of day-day activities had taken a toll on her body.
Relating with several people out there, Paltrow and Nadine Harris talked about how stressful the novel coronavirus has been, primarily how everyone should ensure that their health is prioritized over everything else in the pandemic.