Joke in Pictures: Jesus Walks into a Bar and Meets a Russian Man
Jesus walked into a bar and approached a Russian man holding a glass of water. He asked the man if he was a believer, to which he replied in the negative. Jesus then looked at the glass of water and with a wave of his hand changed it to a glass of wine.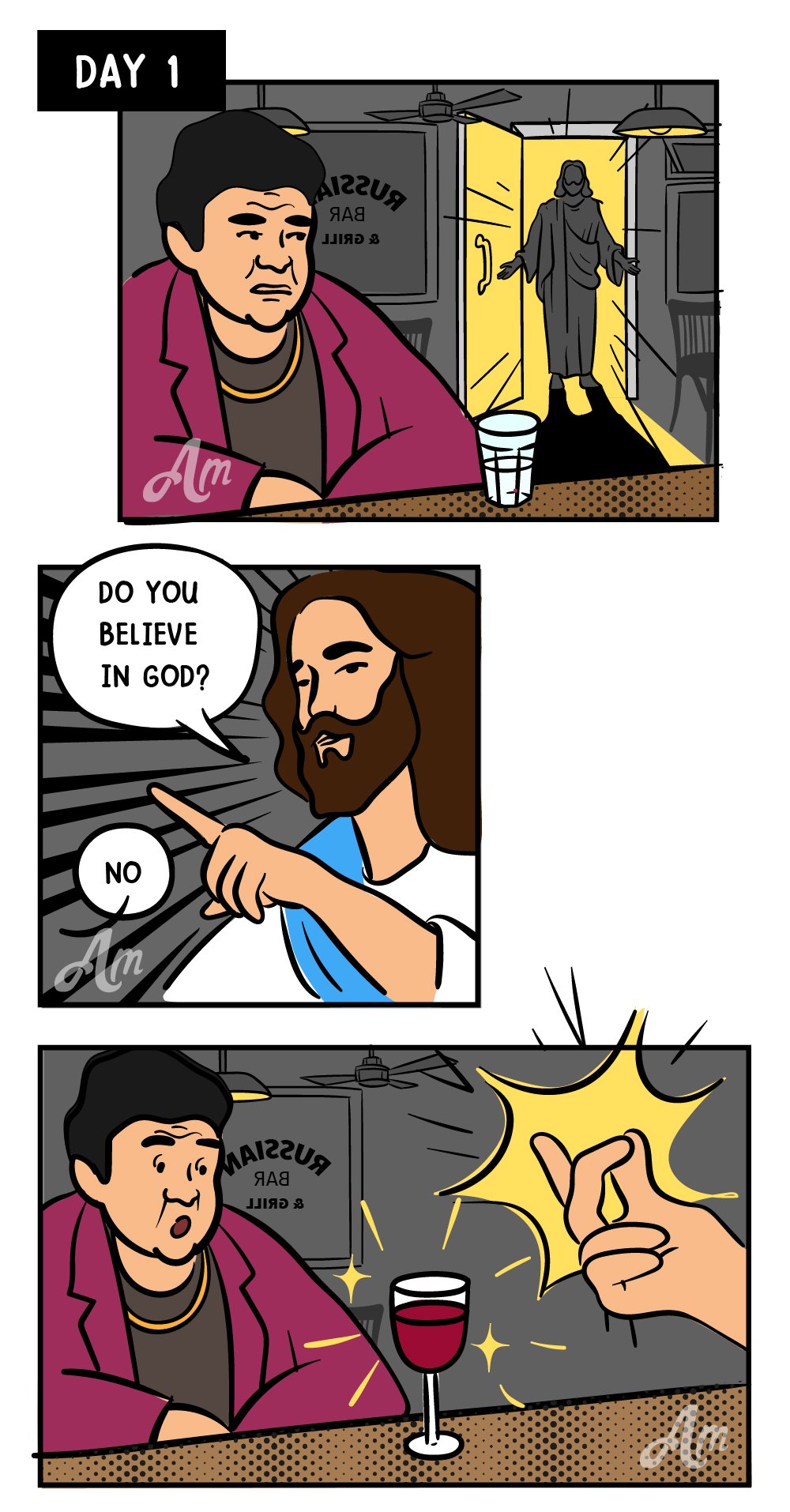 The following day, Jesus walked into the same bar and saw the Russian again. He asked if he was a believer and the man replied yes, but he was not convinced enough. So Jesus performed a miracle, turning the glass of water into wine.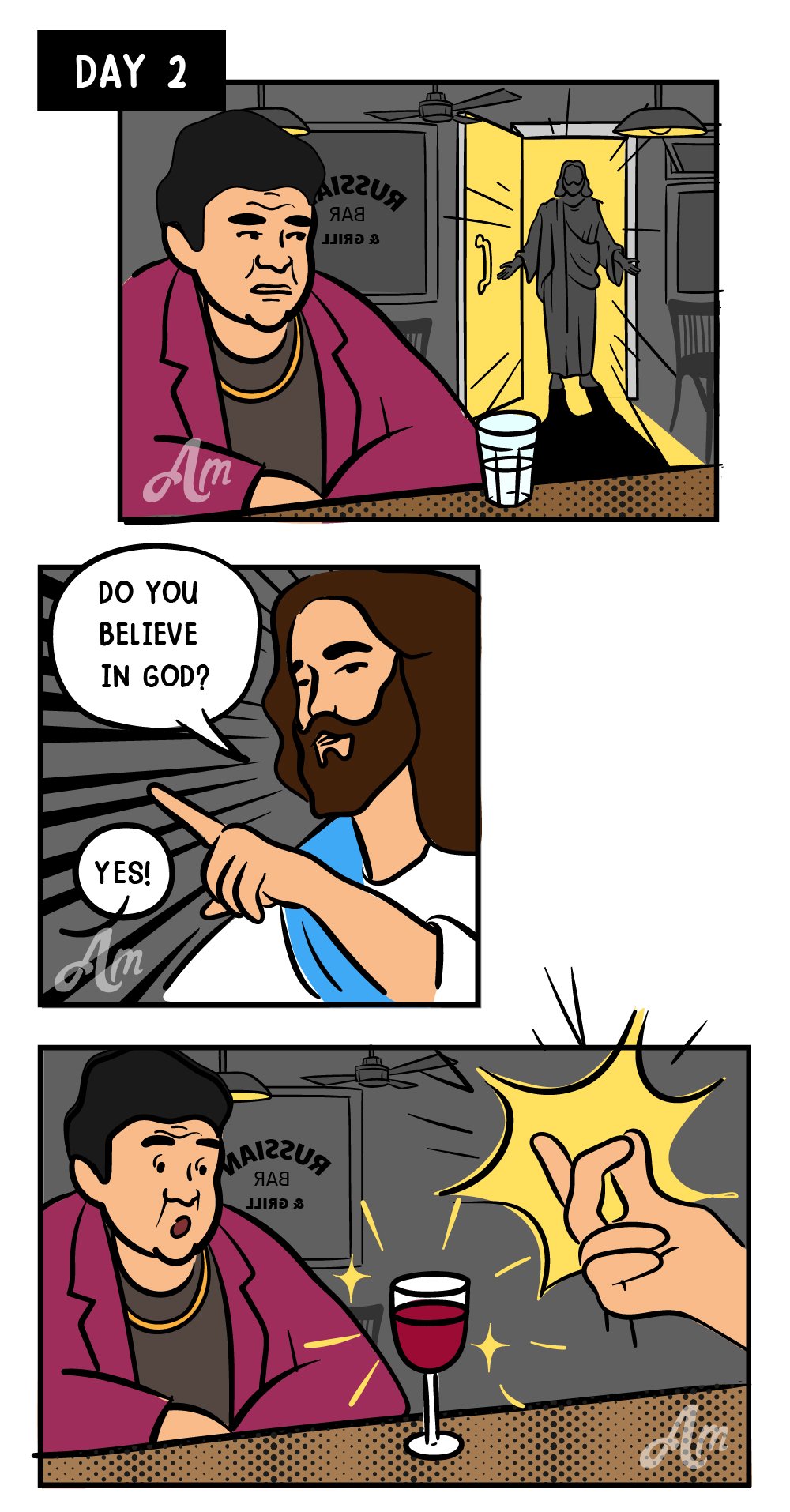 On the third day, Jesus entered the bar and approached the Russian. He asked if he was a believer, but rather than saying yes or no, the man looked up and said, "If I say I believe, will you just leave my vodka alone today?"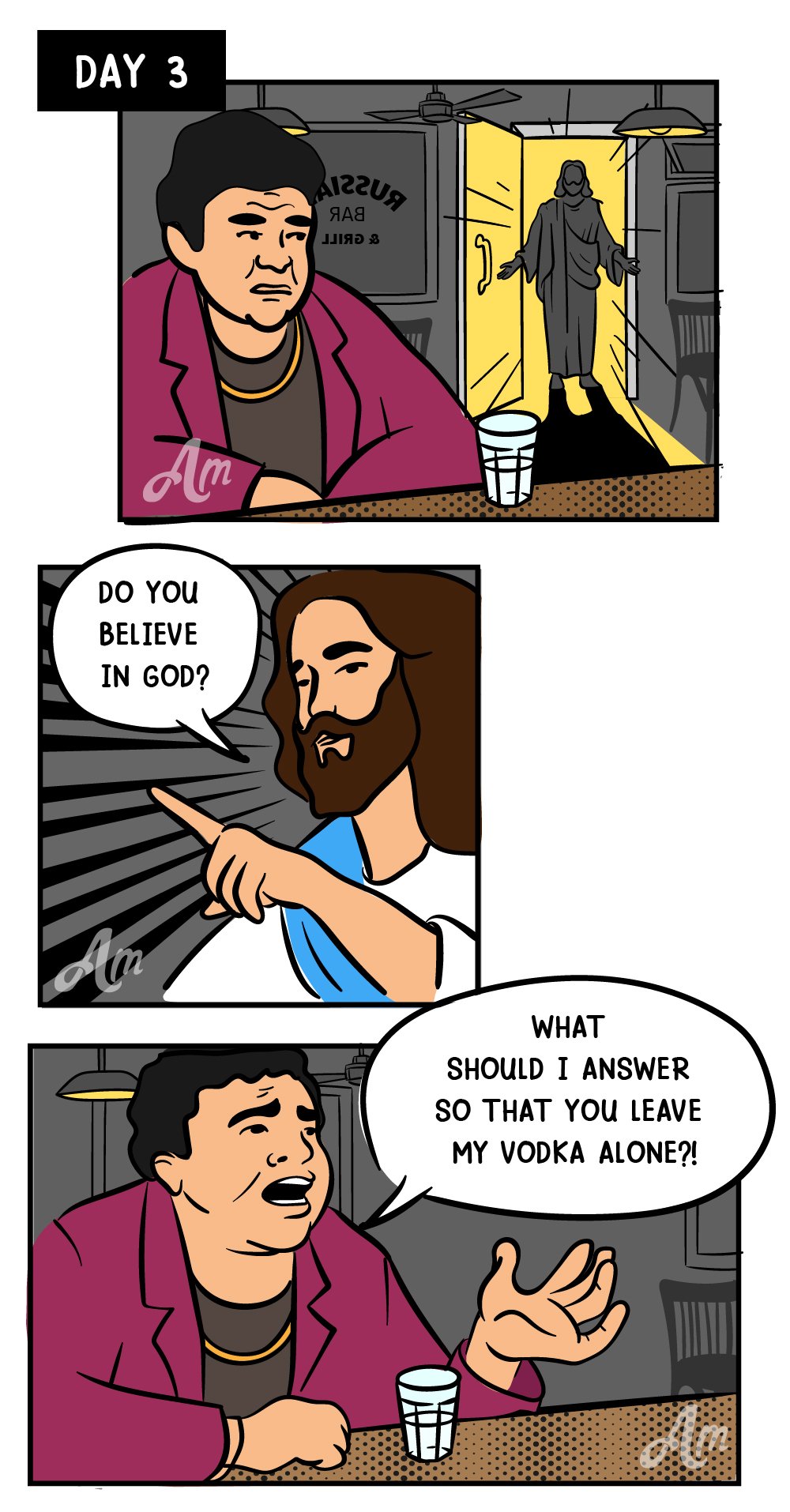 Have a joke or a funny story to share? Please send it to info@amomama.com with the subject: Subscriber Joke.