Sade's Transgender Son Izaak & His Tattooed Wife Flaunt Their Love Cuddling on the Grass – See Happy Couple
Sade, famous for her beautiful voice,  is also a parent to a transgender son, Izaak. Since his transition, Izaak appears to be doing well in his personal life, and his most recent Instagram post can attest to it. Find out more!
Sade Adu, popularly known as Sade, is a singer, songwriter, and actress. She was born in Ibadan, Nigeria, on January 16, 1959, and was raised by her English mother in London.
The icon recorded her first album called "Diamond Life" in 1984 after signing with Epic Records. The album eventually won Sade a Grammy award for the Best New Artist.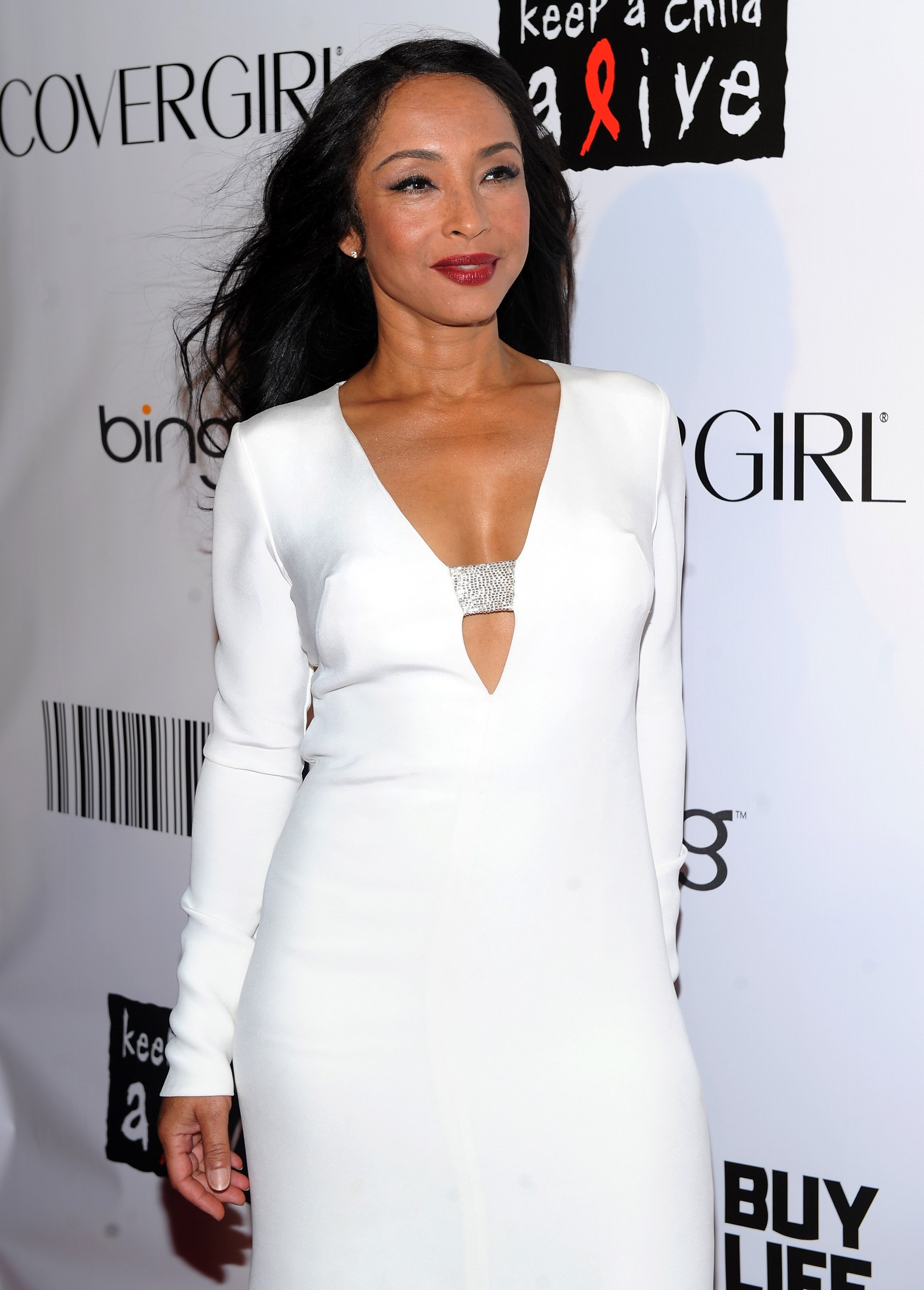 Over the years, Sade has released several hit songs, which has made fans love her for her resonant voice and musical talent, but nobody shows love to the singer like her transgender son, Izaak, who is a model. 
Like his mom, Izaak is one confident gentleman who constantly flaunts his relationship with his wife, Emily, on social media. Recently, Izaak shared a rare snapshot on his Instagram page that featured him and his wife having a moment.
IZAAK'S INSTAGRAM POST 
In the photo, Izaak looked dapper in a white baggy t-shirt paired with black pants and was sweetly cuddled by Emily, who wore an orange top. The transgender's wife's arms were exposed, revealing her lovely tattoos. 
Emily accessorized her look with a beautiful necklace and several rings, while Izaak opted for a pair of dark glasses. The lovebirds appeared excited as they posed in the grass and smiled from ear to ear. Izaak posted the picture alongside a caption that read: 
"Boo thang🌱🌞."
Over a thousand people have clicked the like button since the post's debut, and others have shown their support in the comments section.
A fan revealed that life had been good for Izaak and added that marriage agreed with him well. Finally, she encouraged him to keep working hard at it and not go to bed angry.
IZAAK AND EMILY'S LOVE STORY
Izaak first met Emily, an artist, and a hairdresser, on Instagram in 2019 and they eventually started a romantic relationship. Their relationship was strengthened via text messages and facetime conversations, and they finally met each other face to face in California.
In May 2020, the duo took their relationship further when they got engaged, and on April 16, 2021, the lovebirds sealed the deal by walking down the aisle in Hawaii. Izaak and Emily's marriage took place in a nontraditional ceremony, without the presence of friends and family. 
However, the hairdresser's mother was present to officiate their beautiful and intimate ceremony. Since the pair's excellent first encounter on Instagram, Emily has been a source of support to her man. 
During an interview, she explained that she first messaged Izaak to congratulate him after his successful gender change surgery. According to Emily, she was proud of him for fighting very hard to get to where he was at that moment.
INSIDE IZAAK'S TRANSITIONING PROCESS 
Izaak first came out publicly as transgender in 2016, and over time, he has candidly expressed how challenging the transitioning process was for him.
Once, he took to his Instagram page to post a picture that saw him lying in a hospital bed while recovering from the procedure. In the caption, Izaak described the transitioning process as,
"trying, tiring, painful, emotionally exhausting, physically exhausting and uncomfortable." 
However, he mentioned that everything he was going through was a path that was laid out for him, and he had to walk it till the end. In all, Izaak thanked his mom, dad, family, and friends for their constant show of support.
Izaak also made a separate Instagram post for his mom, thanking her for staying by his side throughout the journey. Finally, he appreciated his mom for her encouragement and tagged her as "The purest heart."