Lenny Kravitz Celebrates Ex-wife Lisa Bonet's Husband Jason Momoa's 42nd Birthday with Sweet Post
Rock legend Lenny Kravitz shared a birthday post honoring actor Jason Momoa, the current husband of his ex-wife Lisa Bonet. Check out the veteran singer's heartwarming post. 
"Aquaman" actor Jason Momoa and rock star Lenny Kravitz are respected stars in Hollywood. They have great friendship, which is peculiar for some but ideal for others.
Kravitz' ex-wife, actress Lisa Bonet, is Momoa's wife of four years. Despite separating several years ago from Bonet, the rock icon still enjoys a close relationship with her and her new partner.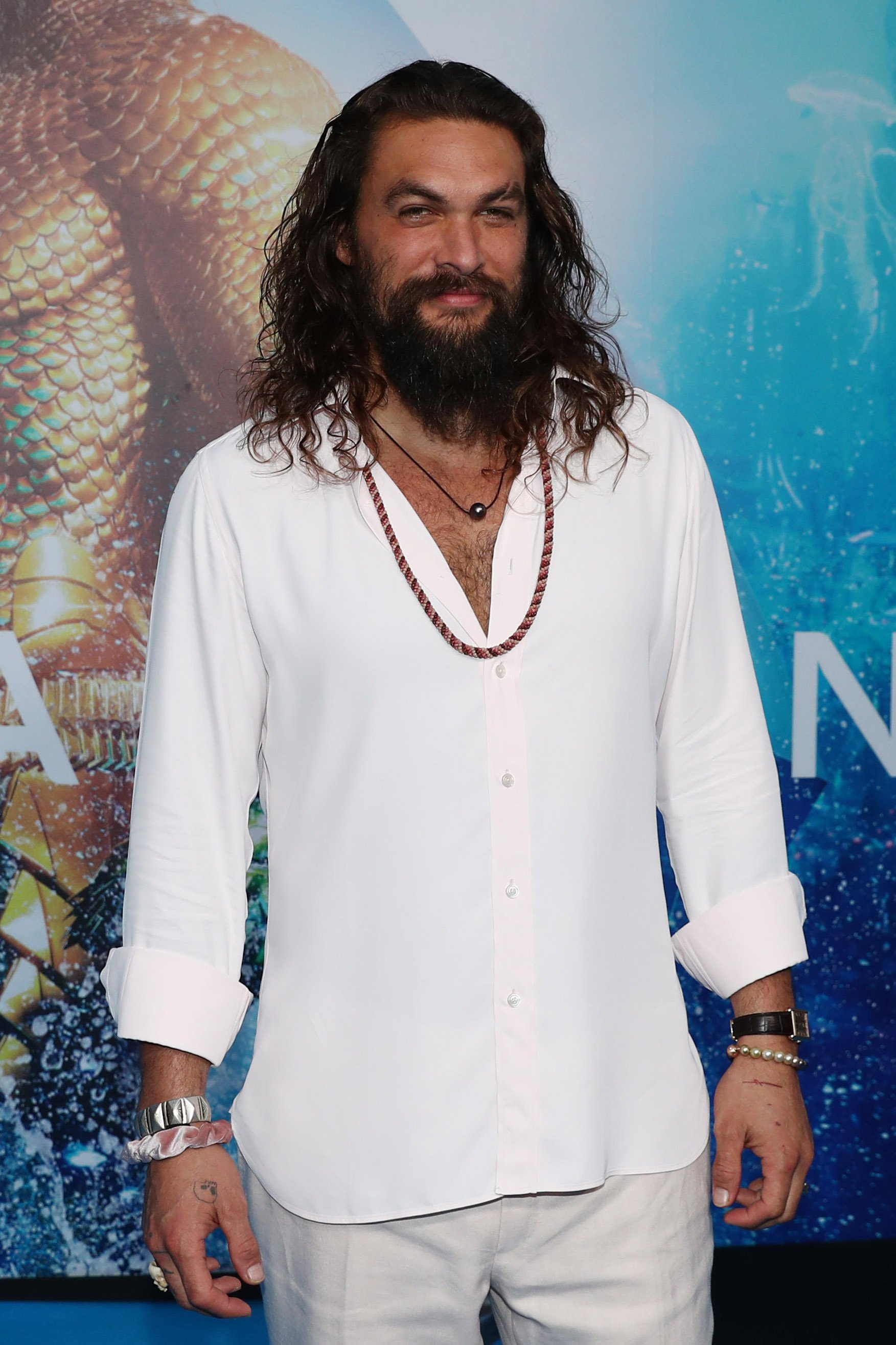 Both dashing men earned massive admiration from fans because of their tight friendship. The 57-year-old music superstar recently paid tribute to Momoa's 42nd birthday on Instagram. Kravitz captioned his post:
"Happy Birthday, @prideofgypsies. I'm proud to call you my brother. One love. One family."
Fans and celebrities reacted with awe to the youthful rockstar's sweet message, as his loving gesture to the "Game of Thrones" actor rarely happens in the entertainment industry.
"Lenny you are genuinely the king of cool," a fan wrote of Kravitz' black-and-white picture, a similar snap he shared last year. The photo showed the talented rock singer putting his left arm behind Momoa.
Momoa also did the same to Kravitz, whose right arm is folded across his hip. The "Fly Away" singer looked youthful in a black and white tuxedo as he served serious looks with his signature sunglasses on. 
The "Justice League" actor showed a comptely different style. He opted for his go-to fashion, donning a matching white tank top and pants while sporting a necklace and scrunchie on his tattooed arm.
While casually showing off a hand gesture, Momoa smiled at the camera amid Kravitz' serious pose. He also had another small black camera slung across his evidently toned chest and belly.
In a 2020 interview with Men's Health, Momoa opened up about how he became protective of Zoë.
Some speechless fans used emojis to express their delight over the two men's alluring appeal. Kravitz displayed his iconic dreadlocks while Momoa showed off his wavy, shoulder-length hair.
Red hearts, praising hands emoji, and flame images dominated the comment section, as well as appreciative remarks for Bonet, whom fans described as the luckiest woman to have had two handsome men in her life. 
Momoa himself commented on Kravitz' birthday post and wrote, "love u madly. Mahalo Nui loa." Meanwhile, a fan chimed in and noted the duo's friendship bone skull rings, which represent their unshakable brotherhood.
In a recent interview, Kravitz opened up about his close relationship with his ex-wife's current husband. The moment he saw Momoa, he stated he felt love and admiration for the movie actor.
Kravitz was previously married to Bonet from 1987 and thay divorced in 1993. He referred to her as the female version of himself. The former couple shares only one daughter, 32-year-old actress Zoë Kravitz.
Although he and his ex-wife are long divorced, fans could not help but admire their blended family. After Kravitz, Bonet, a former "The Cosby Show" star, tied the knot with Momoa in 2017. 
The "Baywatch: Hawaii" alum shares two children with Bonet: 14-year-old daughter Lola and 12-year-old son Nakoa-Wolf. The two adorable kids, born in 2007 and 2008, are Zoë's stepsiblings. 
As much as Kravitz shares a close bond with Zoë, the latter has established a tight relationship with her stepdad. Momoa calls the "High Fidelity" star "zozo bear," while the latter calls him "papa bear."
In a 2020 interview with Men's Health, Momoa opened up about how he became protective of Zoë. He recalled he became worried after his stepdaughter started bringing her boyfriends into the house. 
But Kravitz managed Zoë's suitors well. In 2019, Zoë married actor Karl Glassman and the proud stepfather wished nothing for her but love and prayers for her latest milestone.