People: 'Aquaman' Star Jason Momoa Begins Filming a New Docuseries for Discovery
"Aquaman" star Jason Momoa is set to star in a new creative and interesting Discovery docuseries called, "On The Roam."
Action star Jason Momoa is changing genres as he is set to star in a new docuseries for Discovery, called "On The Roam." The news was exclusively announced by People this week, on May 18, 2021. 
The series will document Momoa as he sets out to met and visit different artists and creatives, each who has mastered their specific and individual craft and skills.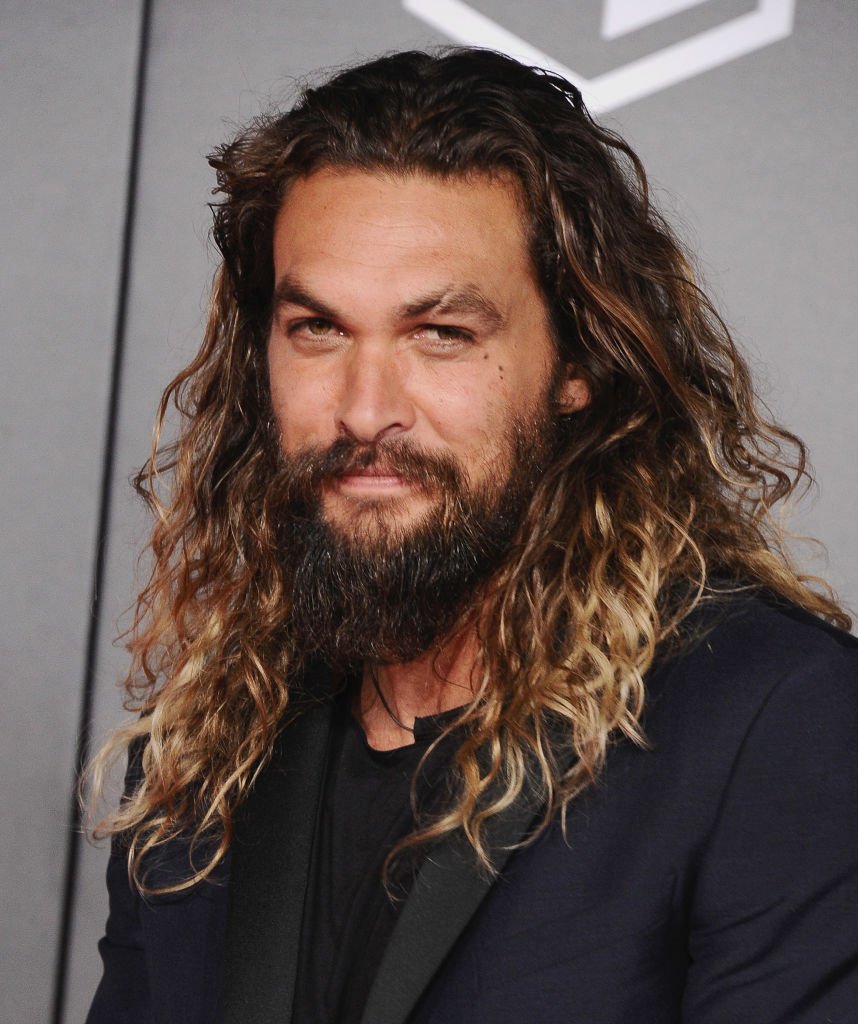 The docuseries will show Momoa as he journeys across American and meets extraordinary people who are paving the way in their respective paths. The creatives vary from motorcycle fabricators to musicians, to craftsmen and athletes. 
Momoa released a statement on Tuesday, expressing his excitement for the project. In his statement, he described "On The Roam" as an endless journey of finding extraordinary people: 
" "On The Roam" is an endless quest for me to discover extraordinary people and places. I'm thrilled to be collaborating with Discovery on this journey."
According to a released about the docuseries from Discovery, Momoa will explore and engage with others who share his passion for crafts. Besides learning about a specific craft or skill, Momoa will learn how to look at the world through that particular person's eyes. 
Momoa will also be an executive producer on the show, along with Brian Andrew Mendoza, from the production company, On the Roam. For Discovery, Joseph Boyle, Howard Swartz, and Kyle Wheeler are executive producers.
The actor has used his fame to make a difference in the lives of others, including a young child who is fighting cancer.
Nancy Daniels the Chief Brand Officer from Discovery & Factual released her own statement about the upcoming show, which does not have a release date yet. 
Daniels stated that Discovery was excited to welcome Momoa to the company and that he brings a fresh curiosity to the company and he has a pull to people who are masters of their craft. She continued and said of the docuseries:
"This is a series about finding your personal inspiration through exploration and immersing yourself in other people's passions and processes."
Momoa is most known for his role as Aquaman and as Khal Drogo in "Game of Thrones." The actor has used his fame to make a difference in the lives of others, including a young child who is fighting cancer.
Last year he made a young boy's dreams come true. Momoa shared videos of himself FaceTiming Danny Sheehan, a seven-year-old boy who is fighting an aggressive form of brain cancer. 
He shared Sheehan's story on his Instagram account. Later Momoa shared that he had sent the young boy "Aquaman" toys, including a very impressive-looking trident. 
Momoa seems to have a soft spot for children as he helped Dwayne Johnson make his daughter's birthday wish come true, as he sent a video message to wish the young "Aquaman" fan. The actor is a father to two children himself.