Jason Momoa Gifts Boy with Cancer with a Copy of His 'Aquaman' Trident
Actor Jason Momoa warmed hearts as he put a smile on the face of a 7-year-old boy diagnosed with cancer by giving him a copy of his "Aquaman" trident.
Jason Momoa recently proved that he is not just a hero in movies but also real life. Earlier this week, the actor warmed hearts when he introduced his 15.3 million followers to a new friend he made. 
He uploaded a series of photos showing 7-year-old Danny Sheehan. In the first frame, the young boy looked joyful as he held the famed "Aquaman" trident, surrounded by different toy boxes.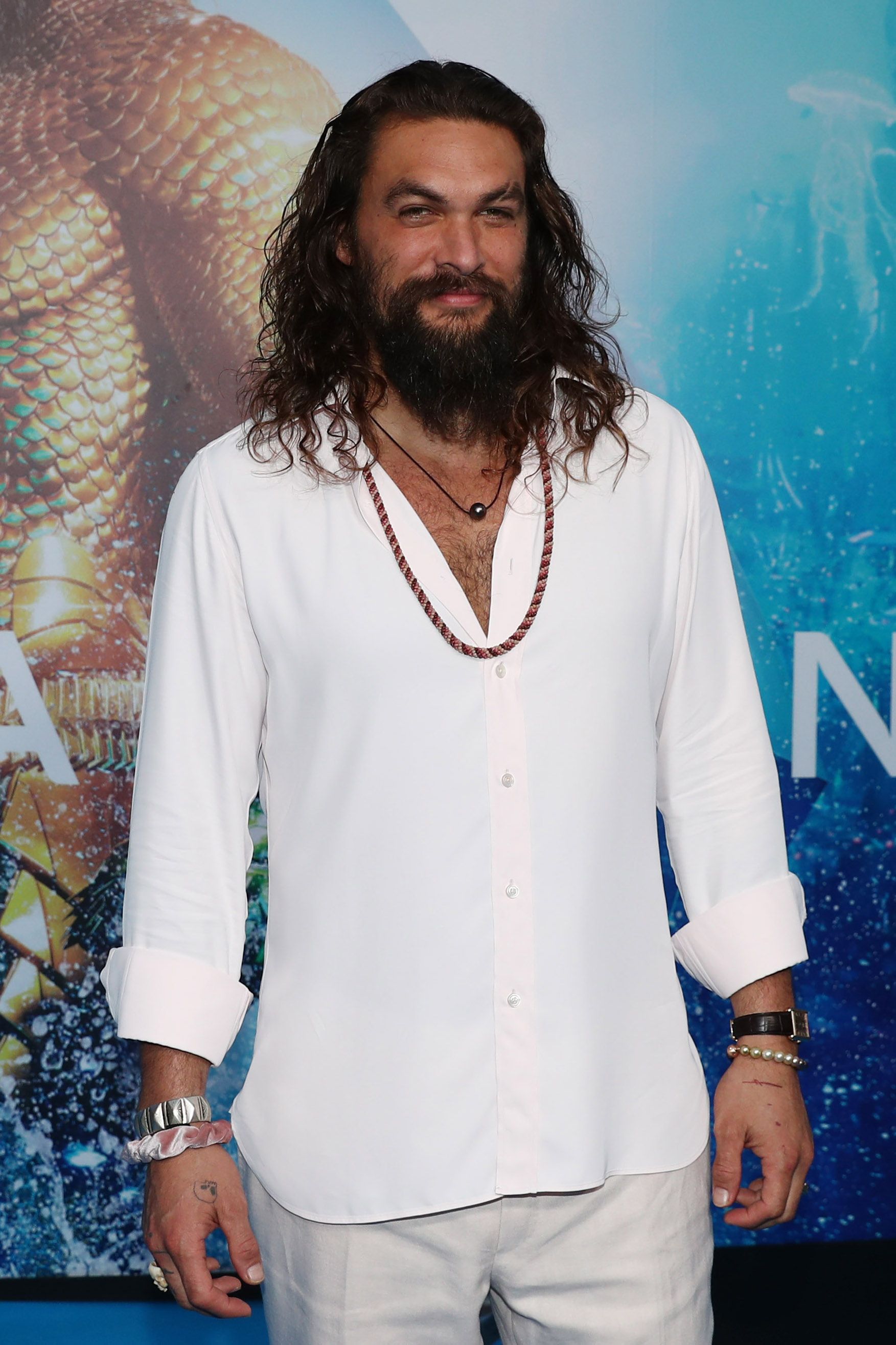 The other snapshots showed Danny with an Aquaman action figure, including one of him on a hospital bed with the action figure by his side.
Last month, the "Game of Thrones" star shared a heartwarming video of him chatting with Danny over FaceTime.
Jason Momoa lived up as a real-life hero after he surprised seven-year-old "Aquaman" fan Danny Sheehan, who is currently battling a rare form of cancer. | via @philstarlifehttps://t.co/uvszUxw4EY

— The Philippine Star (@PhilippineStar) December 8, 2020
The slideshow concluded with a loving message from Momoa, letting the young boy know that he couldn't wait to ride dolphins with him. 
In the caption, Momoa explained that Danny's mother, Natalie, sent the photos. He then thanked a vendor and Warner Bros. Pictures for sending Danny the toys and showing the Sheehan family love. 
The actor's gesture towards Dany was particularly heartwarming as the young boy is battling cancer. According to reports, he was diagnosed with pineoblastoma, an aggressive and rare form of brain tumor, in 2017. 
After Momoa heard his story and his ultimate love for Aquaman through his online community, he proceeded to befriend the young boy online.
Last month, the "Game of Thrones" star shared a heartwarming video of him chatting with Danny over FaceTime. The call began with a thrilled Danny greeting the 41-year-old star, letting him know that he was super excited.
The pair immediately bonded over their shared love for dolphins, sharks, and toys, with Momoa promising to make his dream of riding on a dolphin come to life. 
Natalie felt touched by the gesture and told Insider that she had no idea Momoa would reach out to her son and call him. Concerning his gifts, she noted that Danny, who was usually talkative, became speechless. 
The toys particularly touched the young boy who had a rough week after completing three weeks of daily chemotherapy. Before Momoa met with Danny, a video of him went viral.
RETWEET this so #JasonMomoa @PrideOfGypsiesJ sees it!

7 y/o Danny Sheehan is battling an aggressive form of brain cancer. A Marshfield photographer gifted Danny & his family a Christmas photoshoot & surprised him w/his favorite toy, Aquaman.

Danny's reaction is PRICELESS! @wbz pic.twitter.com/qPPNRPEUK8

— Breana Pitts (@BrePWBZ) November 17, 2020
A surprised Danny was seen screaming with excitement after getting an Aquaman action figure. The touching moment was captured by a local photographer, Corey Taylor, who gifted Danny the presents.