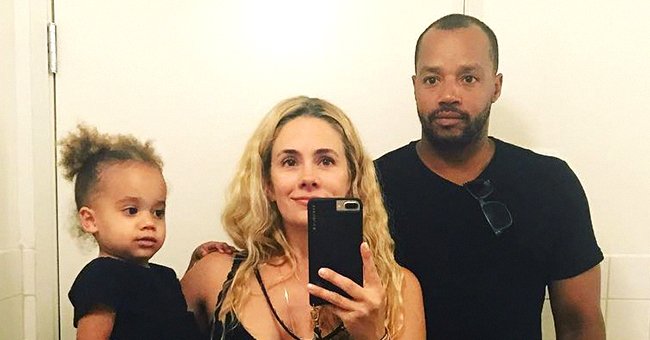 instagram.com/caceecobb
'Clueless' Actor Donald Faison Has Been Happily Married to 2nd Wife for 9 Years – Meet CaCee Cobb
Donald Faison got married for the second time. Currently, he has a happy family life with his wife, CaCee Cobb, and their two children. Get to know the actor's wife.
Donald Faison, who graduated from the Professional Children's School in New York City with Jerry O'Connell, Sarah Michelle Gellar, and Cari Shayne, is best known for his work on "Scrubs," "Clueless," and "Skyline."
Since 2012, Cacee Cobb has been the actor's wife. There are two children in the family. Their first child, son Rocco, was born in 2013, followed by daughter Wilder Frances two years later.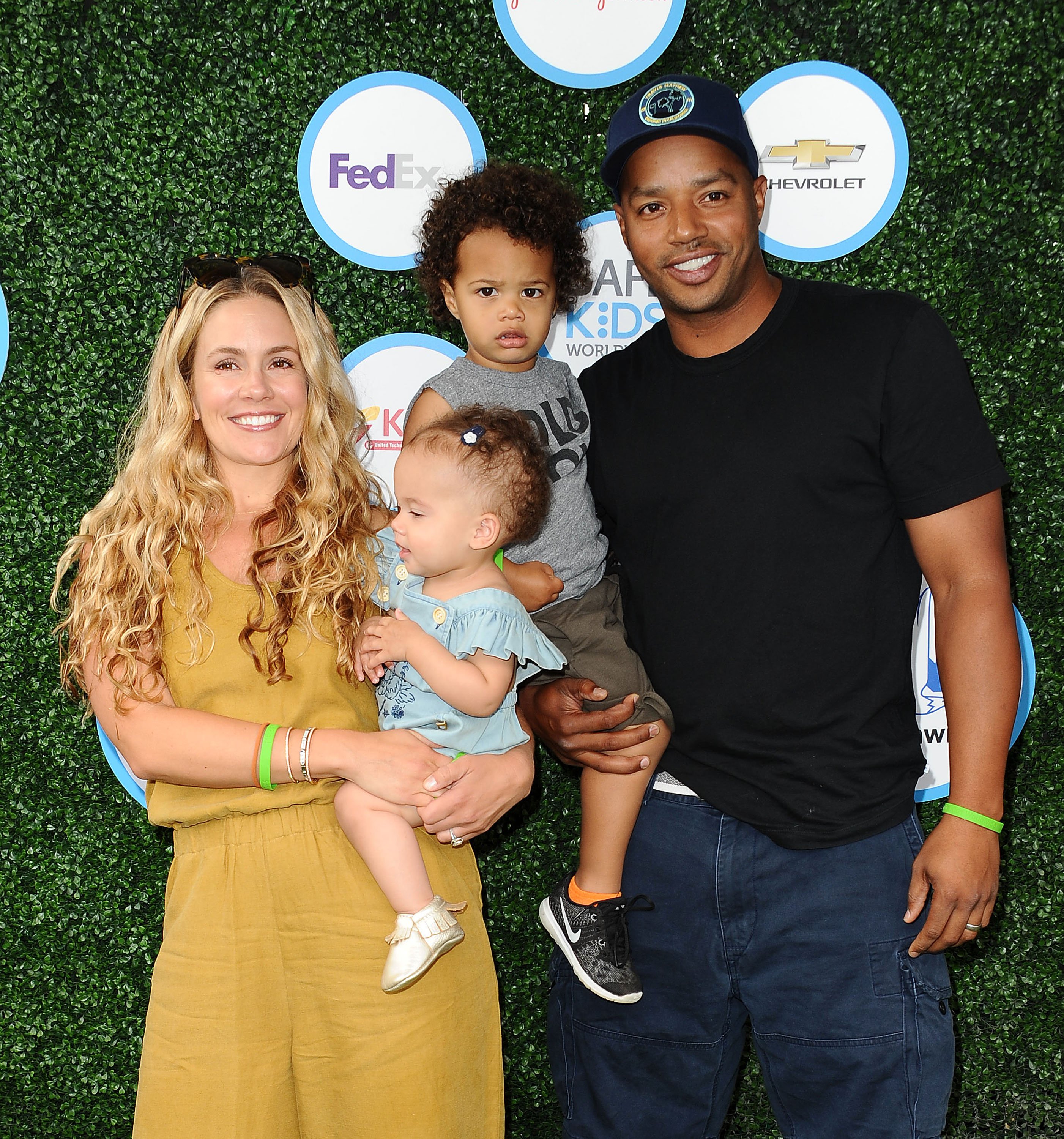 CaCee Cobb, Donald Faison, Wilder Frances Faison and Rocco Faison at Safe Kids Day at Smashbox Studios on April 24, 2016 in Culver City, California | Photo: Getty Images
Faison and Cobb started their relationship after the actor's first marriage to Lisa Askey did not work out and eventually ended in 2005. The exes had three children: sons Dade and Kobe and daughter Kaya.
On December 15, 2012, Faison and Cobb became husband and wife at the home of Faison's "Scrubs" co-star Zach Braff, who was also the groomsman. Jessica Simpson, Cobb's best friend, served as maid of honor.
At the time of the wedding, one of the guests told People magazine that Simpson talked about her and Cobb's long friendship and how honored the singer and actress is to have Cobb as the godmother to her daughter.
Faison and Cobb's wedding was a Southern affair, even if it was held in Los Angeles. Cobb wanted a backyard wedding in the Southern tradition, said Paige Appel of Bash, Please, the event company organizing the nuptials.
In an interview with People back in 2019, Faison said he does not discipline his children often.
In a strapless gown, Cobb made her way down the aisle, escorted by her father, Ed Cobb. Also attending were Stacey Dash, Ashlee Simpson, Breckin Meyer, Seth Green, Sarah Chalke, and Elisa Donovan.
The ceremony featured personal vows recited by Cobb and Faison. Moreover, a gospel choir performed their favorite songs and also incorporated the tradition of "jumping the broom."
All night, everyone danced to Knyght Ryder's music. To top it all off, attendees took home a parting gift inspired by Faison's favorite food, a jar containing a yellow birthday cake with white frosting.
THEY ARE STILL INSEPARABLE
It has been nine years since they were married, and their relationship remains steadfast. Many of Faison's adorable Instagram photos showcase how happy they are to be together as a family.
Faison posted a picture of his wife and their children in May to wish her a Happy Mother's Day. Tagging Cobb to the post, the actor wrote, "You're simply the best!" All three have smiles on their faces.
In June, the actor shared a selfie with his wife with the caption "Ride or Die." And in February, Cobb uploaded a photo with her family. Faison hugged Cobb tightly as the latter was brushing her teeth.
With six children, Wilder, Rocco, Kobe, twins Dade and Kaya, and Sean, Faison certainly has a lot going on. However, the actor confessed that when it comes to punishing his bundles of joy, he lacks experience.
In an interview with People back in 2019, Faison said he does not discipline his children often. Since his children have gotten older, he said he has become less opinionated. The actor added:
"But I feel like I've had to use my experiences in life to explain to them why what they're doing isn't going to work."
In 2017, Faison became a media focus following the death of his ex-wife Askey under mysterious circumstances. Along with a moving image, he wrote a heartbreaking post about the loss of his children's mother.
According to Faison, he and Askey "never really saw eye to eye," but one thing they had in common was their love of their children. He paid his ex-wife a debt of gratitude for raising their children to become good adults.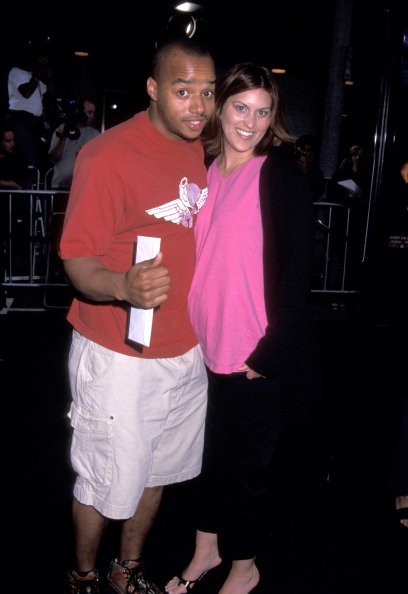 Donald Faison and Lisa Askey at Mann National Theatre in Westwood, California, United States in 2001. | Photo: Getty Images
Meanwhile, Faison recently joined the cast of The CW's live-action pilot of "The Powerpuff Girls" as Professor Drake Utonium. The series is now called "Powerpuff." Back in August, it was announced to be in development.
Adapted from the Cartoon Network series created by Craig McCracken, the new series envisions the tiny superheroes as disillusioned twentysomethings who remember their childhood with regret.
Please fill in your e-mail so we can share with you our top stories!