BernNadette Stanis AKA Thelma on 'Good Times' Shows Daughters & Granddaughter in Matching Afro Wigs & T-shirts
It has been a few decades since BernNadette Stanis thrilled fans of the 1970s sitcom "Good Times" with her superb acting as Thelma Evans onscreen.
In reality, she appears to be having a great time with her girls—daughters and granddaughter and she recently shared an adorable snap of them rocking matching outfits and afro wigs.
BernNadette Stanis was a sweet soul on the family drama "Good Times." Norman Lear's production displayed genuine love enshrined in an African American family; the Evans family.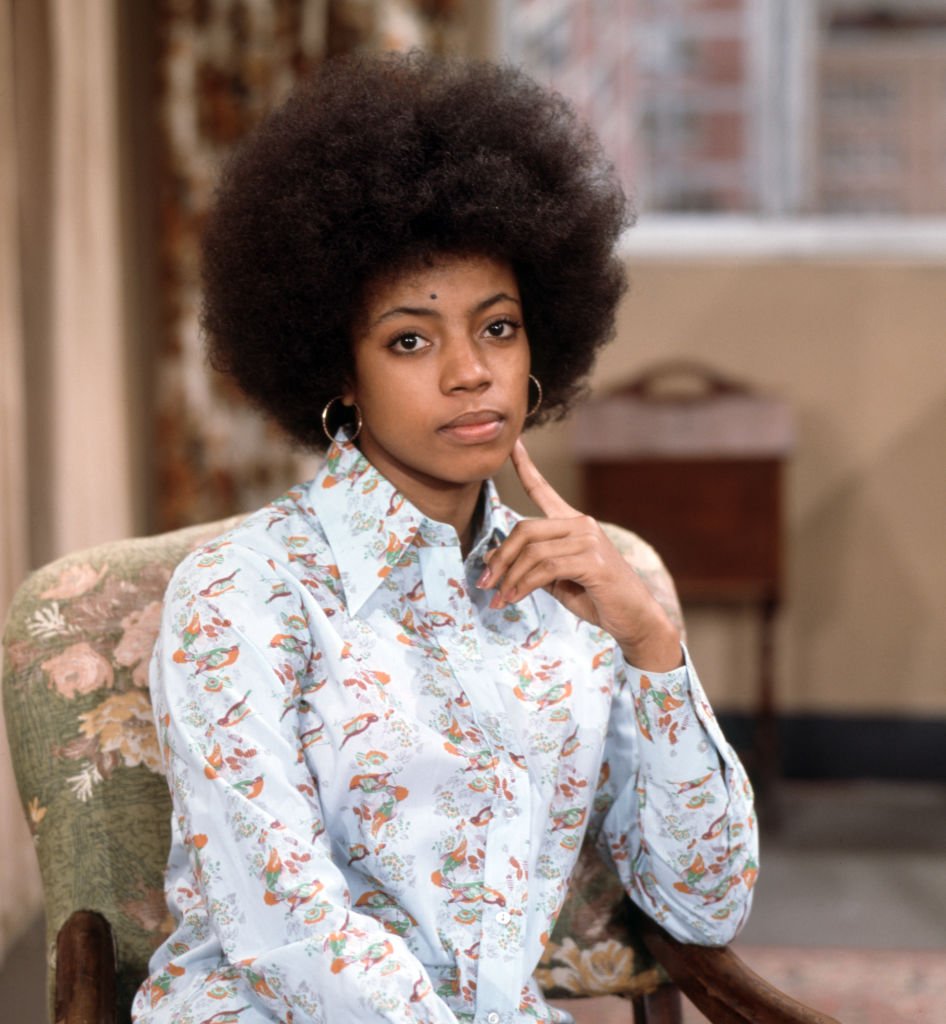 They went through a few ups and downs and were able to get through the challenging times, following the consistent support from every family member. 
Stanis who played Thelma Evans on the sitcom imported some of the lessons in the drama into her lifestyle. She is currently a mother to two beautiful daughters and a grandchild. The mother of two often serenades her kids with love and never fails to feature them in her works. 
RECENT INSTAGRAM FEATURES
A few days before the weekend came creeping in, the "Good Times" alum showcased her and the girls rocking a matching "Baby Girl" custom-made shirt with her face on it.
They also had similar afro wigs on and danced happily while standing close to the actress. The post was dedicated to market her newest thread—the round-neck, short-sleeved shirts worn by her family that comes in different colors and sizes.
The women were all smiles, and they posed beside Stanis, who urged her fans to participate in winning one by subscribing to her YouTube channel. Her caption read:
"Well, you can win an autograph a shirt of your own. I've just launched my Original Baby Girl and My first Crush t-shirts and I want to give you a chance to WIN one."
A few days later, she added another video; this time, it featured the actress having a swell time with one of her daughters as they vibed to some old-school songs.
In addition, the "Good Times" star made a fashion statement with her eye-catching necklace that matched the color of her fitted blouse on her black pants.
Her daughter, Brittany, opted for a denim jumpsuit fitted at the hips with a boot-cut pattern from the knees downwards. She accessorized with a hard-to-miss neck pendant. The women twinned in matching afro wigs and choreographed similar moves.
LOVING GRANDMA, MOM, AND WIFE
Brittany is not the only one to privately enjoy a special shootout or intimate display of love online. Her other sister and young niece also feature on the actress's Instagram handle. 
In June, Stanis shared an adorable getaway snap of her daughter, Dior, and grandchild, Leto, twinning in matching tops as they posed side by side while enjoying their time in the Lazy pool in Las Vegas.
The following month, the mother of two glorified her daughters during a sister's outing. The post showed Dior and Brittany holding each other in an embrace as they planted impeccable smiles on their faces. The caption read:
"Sisters day out…. Dior and Brittany hanging out together just having fun."
When it comes to representing her family, the "Good Times" alum does it effortlessly and happily. While speaking in an interview, she explained that she had a good bonding time with her crew, which involved Leto and her husband, during the quarantine.
HER TIME ON "GOOD TIMES"
"Good Times," remains one of her beloved roles in sitcoms. The actress revealed that she knew about the auditions when a manager from a beauty pageant walked up to her mother and advised her to go for it.
Finally, when she was ready to climb the stage, she approached the impressive producer, Norman Lear, and asked if she could improvise the script. Her confidence, attitude, and talent earned her the role.
During her time on the show, she fascinated the audience through her intelligence, dignity, and respect, and she redefined the ghetto black girl image. She told a journalist that she learned a few lessons from the show. According to her:
"It taught us about family...about caring for one another. It taught us that although you may not have a lot of money, you can be rich in love and security."
OTHER PROJECTS
Stanis worked on other projects like "Black Jesus," and "36 Hour Layover." Apart from movies, the onscreen star became an Alzheimer's advocate, a disease her mother died from, and went on to create an NGO called The Good Times Foundation.