BernNadette Stanis AKA Thelma on 'Good Times' Shows Her Daughter & Granddaughter in Matching Purple Outfits
BernNadette Stanis took to social media to share a picture of her daughter, Dior, and granddaughter twinning in purple outfits. The 67-year-old included subtle humor in her caption, reminiscent of her '80s character, Thelma Evans.
"Good Times" star BernNadette Stanis still got some "Thelma" in her as she gave fans a reason to smile in a recent post. Sharing a photo of her daughter Dior Ravel Fontana posing alongside granddaughter Leto, the proud grandma hilariously explained away her absence in the adorable shot.
The picture featured Dior dressed in a long-sleeved purple top and sporting a dolphin-tail design. She paired the custom top with black bikini bottoms and brown flip-flops.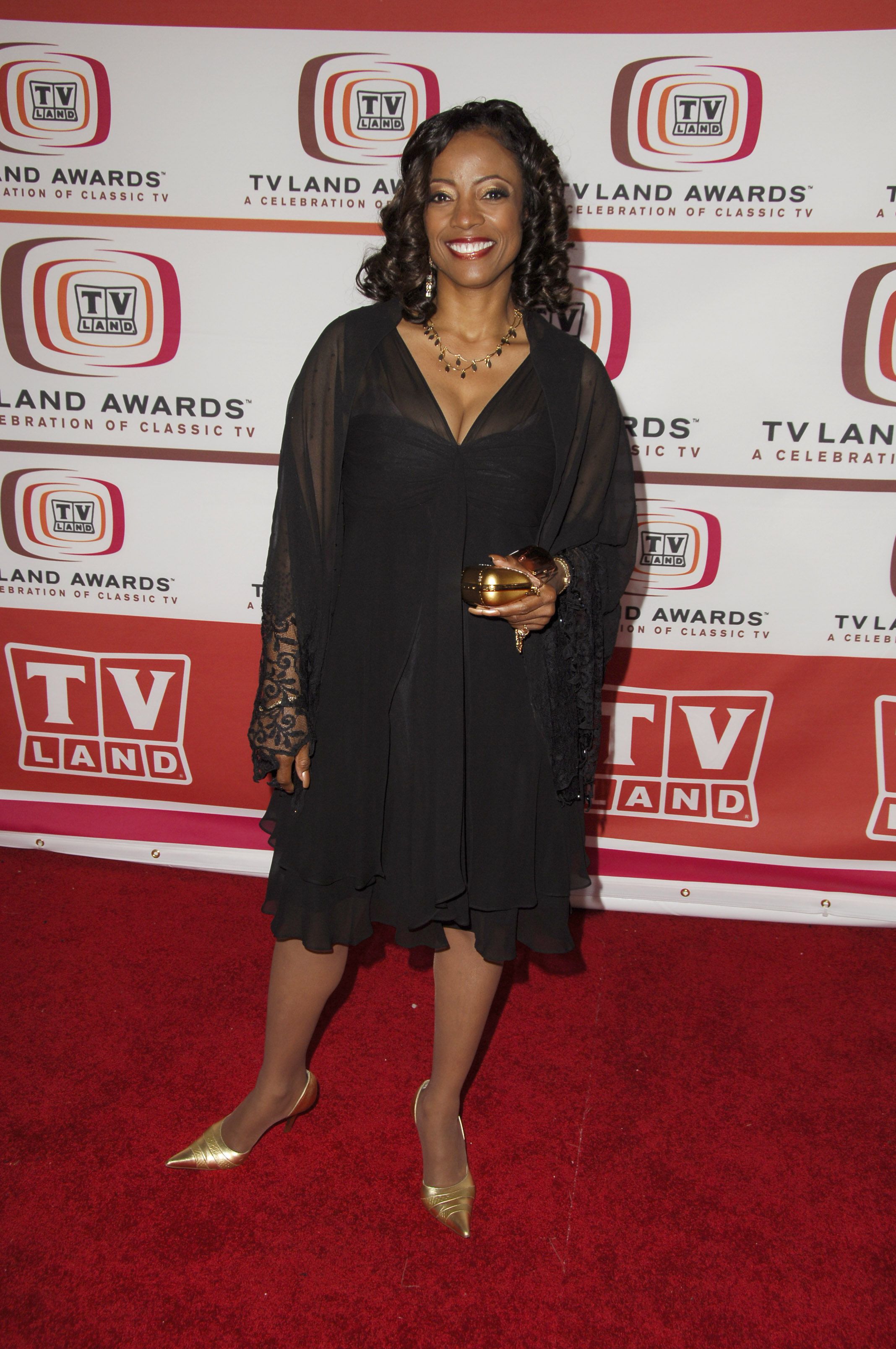 Stanis' granddaughter, standing at half her mom's height, rocked the same outfit as she stood at akimbo with a huge smile plastered on her face. The caption read:
"My Daughter Dior and her daughter Leto were Twining this weekend at the Lazy Pool in Las Vegas. I can't show my picture because I fell under. Lol. But I'm okay."
While most fans caught the subtle jab and joined the laugh-fest, others pointed out how much the mother-daughter pair resembled Stanis, noting they could easily pass for sisters.
Stanis claimed her place in the book of fame when she snagged the role of Thelma Evans in the made-for-TV drama "Good Times." The character, who was the only daughter of the Evans family, had a unique way of sharing her views with a hint of humor.
Stanis discovered that some of the pressing issues which everyone had in common involved love and relationship.
The character easily became a fan favorite, skyrocketing the Thelma roleplayer to stardom. Since then, Stanis has used her influence to promote good causes in society.
Most notably, her Remember The Good Times foundation, a nonprofit that creates awareness about dementia and Alzheimer's disease, has proved impactful. The mother-of-one established the foundation in honor of her mom who died of dementia years prior. The icon once shared:
"It was my only way to fight back against the disease that took my mother's life and made mine so miserable for so many years."
In addition to her work in the movie industry, Stanis has made a name for herself as an author, with insightful books that focus on basic societal issues.
In 2006, the star released the book "Situation 101: The Good, The Bad, and… The Ugly." The book addresses issues surrounding love and relationships from various points of view.
She explained the book was inspired by her wide travels in the course of her career, which has exposed her to several real-life situations. Stanis discovered that some of the pressing issues which everyone had in common involved love and relationship.
Who better to dish on such knowledge than a wife, a mother of two, and a grandmother who has survived at least three marriages and still stands strong?