Cheesecakes in "The Golden Girls" and Griddle Cakes for Dale Cooper: Favorite Food of Your Favorite TV Characters
Julia Child once wrote a book titled "People Who Love to Eat Are Always the Best People," and these characters are proof of that. It turns out that if you feed TV stars enough good food, they tend to fall in love with them. However, no one could've predicted just how obsessed these characters would become with their food.
The best shows capture our senses, and it's no surprise that food has a rich, long history on the small screen. Whether you love recalling the troublesome and happening adventures on "Friends" or dive into the retro pool of entertainment with "I Love Lucy," there's something incredible about these shows, and it's — FOOD!
Apart from all that drama and pretty relatable scripts that went into the making of these superhit TV shows, the makers have used food as a typical tool to communicate with the audience.
There's no denying how a well-shot plate of food or the sight of pizzas can evoke the sense of delicious aroma wafting into the small screen, instantly elevating the audience's appetite! Here's what some of your favorite TV show characters loved eating on-screen!
Coffee in "Seinfeld," George Costanza & Jerry Seinfeld Love It over a Friendly Conversation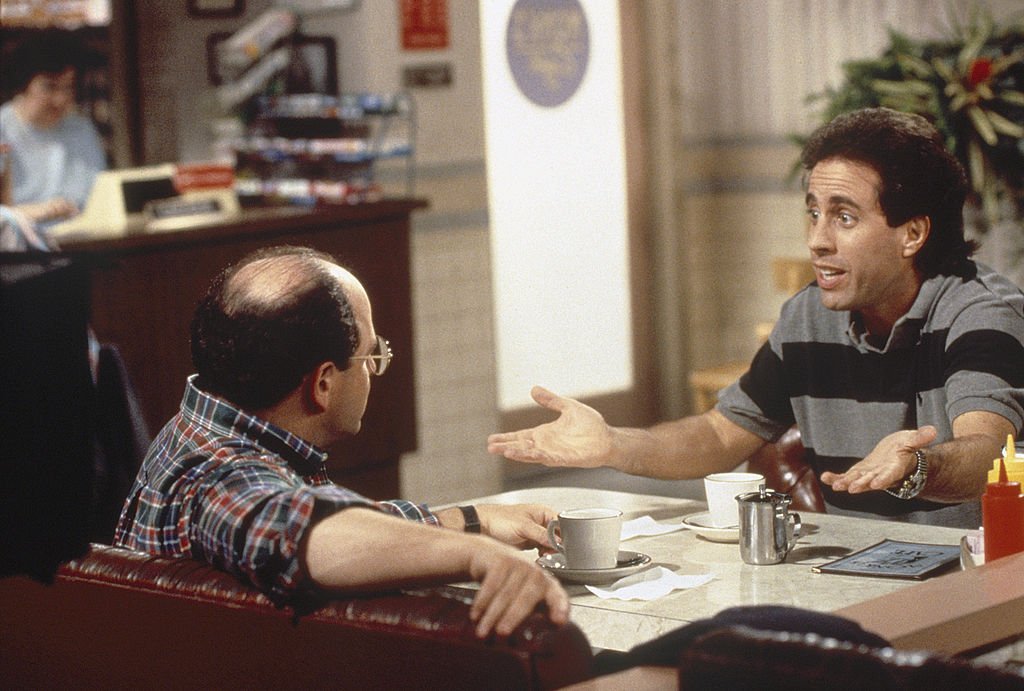 A lot can happen over a cup of coffee, and that's something George Costanza and Jerry Seinfeld have lived up to in their respective characters. A closer look might brush your senses with the late '80s sitcom about Jerry, who battles with life's most baffling yet flimsy questions with his three peculiar friends, Elaine, George, and Kramer.
Costanza and Seinfeld happened to converse over something in "The Engagement" and took over the conversation with a cup of coffee each. Well, that's a terrific way to kickstart some friendly talk at a diner while the camera is still rolling!
Cheesecake in "The Golden Girls," Almost Everyone Feasted on It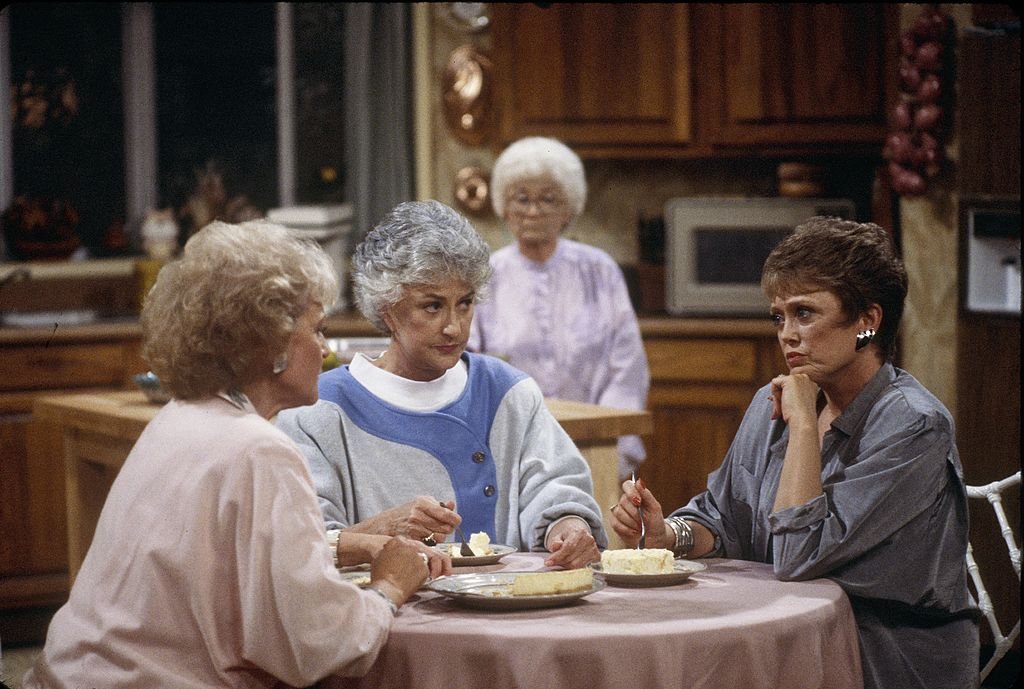 Anytime you binge-watch the Betty White-starrer, you'd probably wonder why "The Golden Girls" have an eccentric fetish for cheesecake. During the show's 35th anniversary, the show's producers/screenwriters, Barry Fanaro and Mort Nathan, were questioned about the theme with the cheesecake.
Reportedly, the cheesecake wasn't an obvious choice but was undoubtedly a funnier choice to fuel the scenes. "I forget why it started that way," Fanaro said, and added how Beatrice Arthur, who played Dorothy, didn't like the dessert:
"Bea hated cheesecake … if you watch it carefully, you see her moving it around on the plate a lot, but it's not that often that she puts it in her mouth. We didn't know!"
Donuts in "The Simpsons," Homer Simpson's All-Time Favorite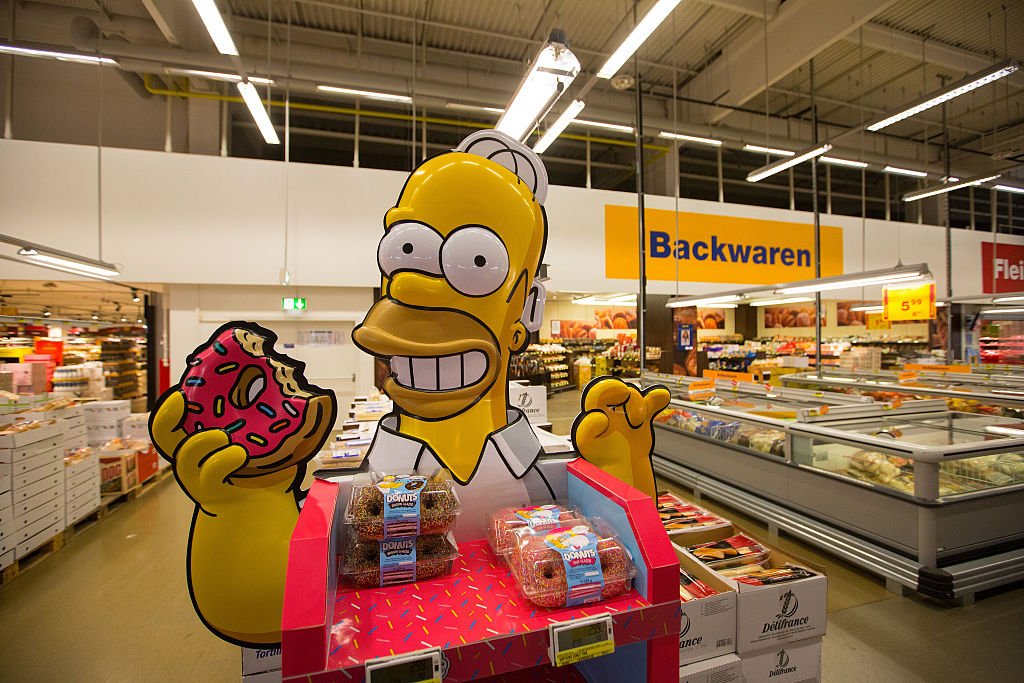 For years, Homer Simpson has taught us how to eat, love, and live with donuts! He's perhaps the classic evangelist of donuts in the known world and has left no stone unturned in telling us about his favorite pastry. However, Homer Simpson's obsession with American cheese, potato chips, steak, and pizza is no secret.
But if there's something that drives him crazy, it would be a deep-fried, glaze-dipped, and frost-covered donut. And who can blame Homer for his love affair with the sweet snack?! Of course, donuts are more than a plate of meal to him, and watching him chow down a few very often is nothing but his way of sharing his "donut wisdom" with the world!
Milk & Pepsi in "Laverne & Shirley," Laverne's Fusion of Two Flavors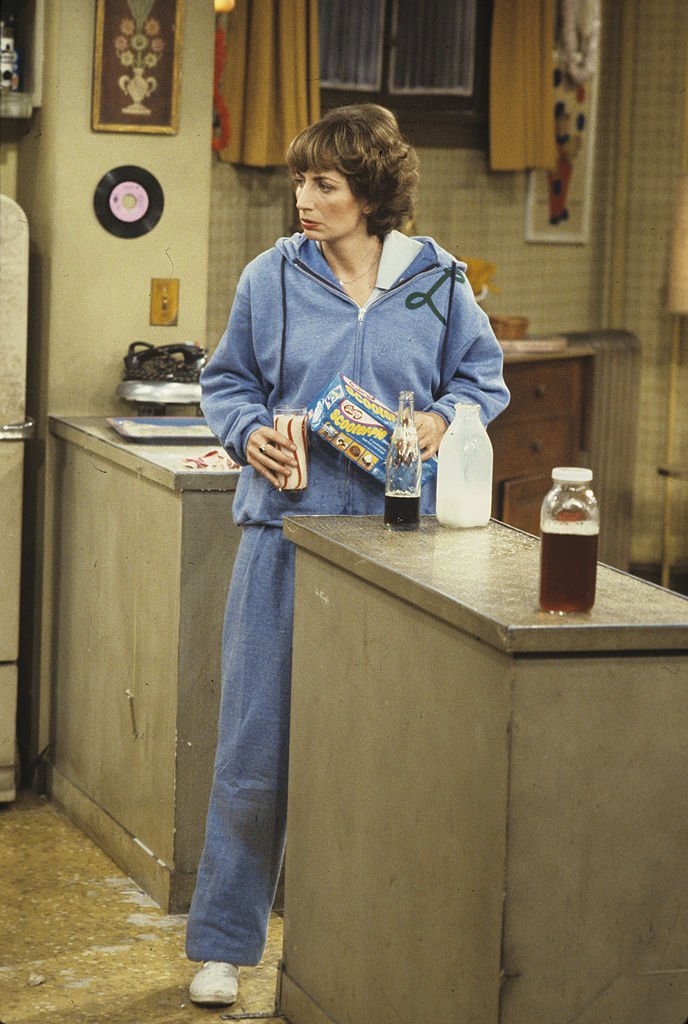 Besides the "L's" on her outfits, Penny Marshall, aka Laverne DeFazio, was known for her favorite bizarre drink: milk and Pepsi. Reportedly, the oddball concoction was a real-life favorite of hers, specifically from the summer she'd spent at a Jewish camp. Speaking about it, she revealed:
"I'm not Jewish, and they didn't drink milk with meat. When I came home, I said, 'Why can't I have soda?' and they said, 'Drink your milk first.'
Marshall didn't wash out the glass, so she then poured the soda in, and that's how the weird milk-Pepsi drink originated.
Pizzas in "Friends," the "Pizza People" on the Show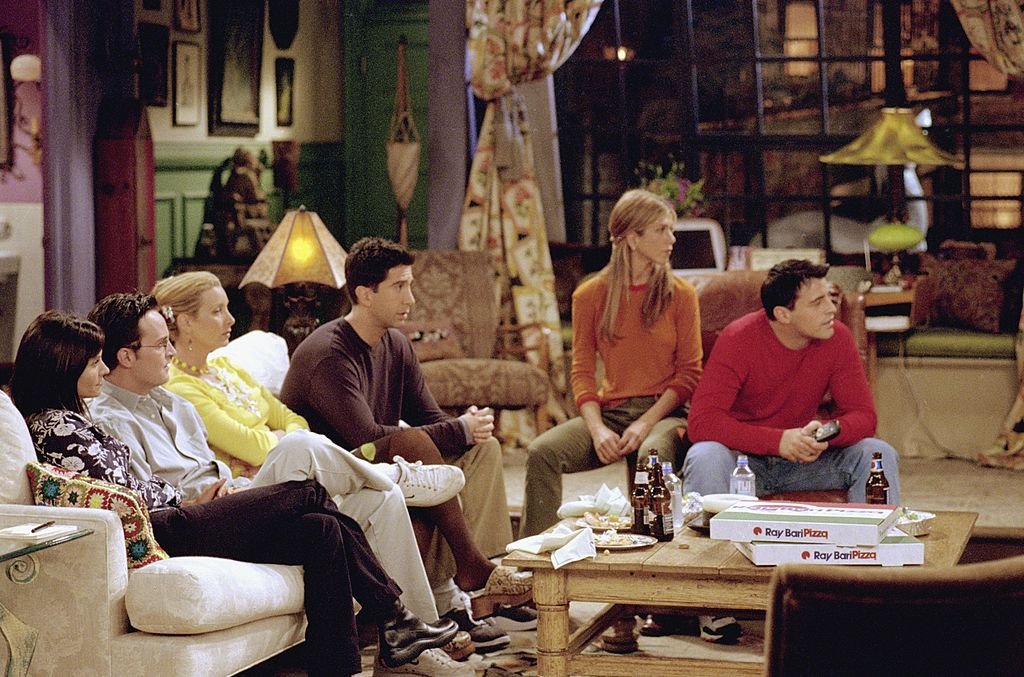 It's no big secret how "Friends" cast was the typical pizza people of the '90s. And so, the characters were obsessed with pizzas just like you! Of course, two main aspects of the '90s through the early 2000s were enough to brighten up anyone's day: the iconic sitcom "Friends" and boxes and boxes of pizza.
Whether it's the episode where Ross couldn't stop ordering pizzas or the one where Rachel intentionally orders a pizza that Ross hates, there was something paramount of the whole pizza game in the fan-favorite show. Think about "Friends," and there's room for pizza and entertainment!
Griddle Cakes in "Twin Peaks," Agent Cooper's Favorite Breakfast Food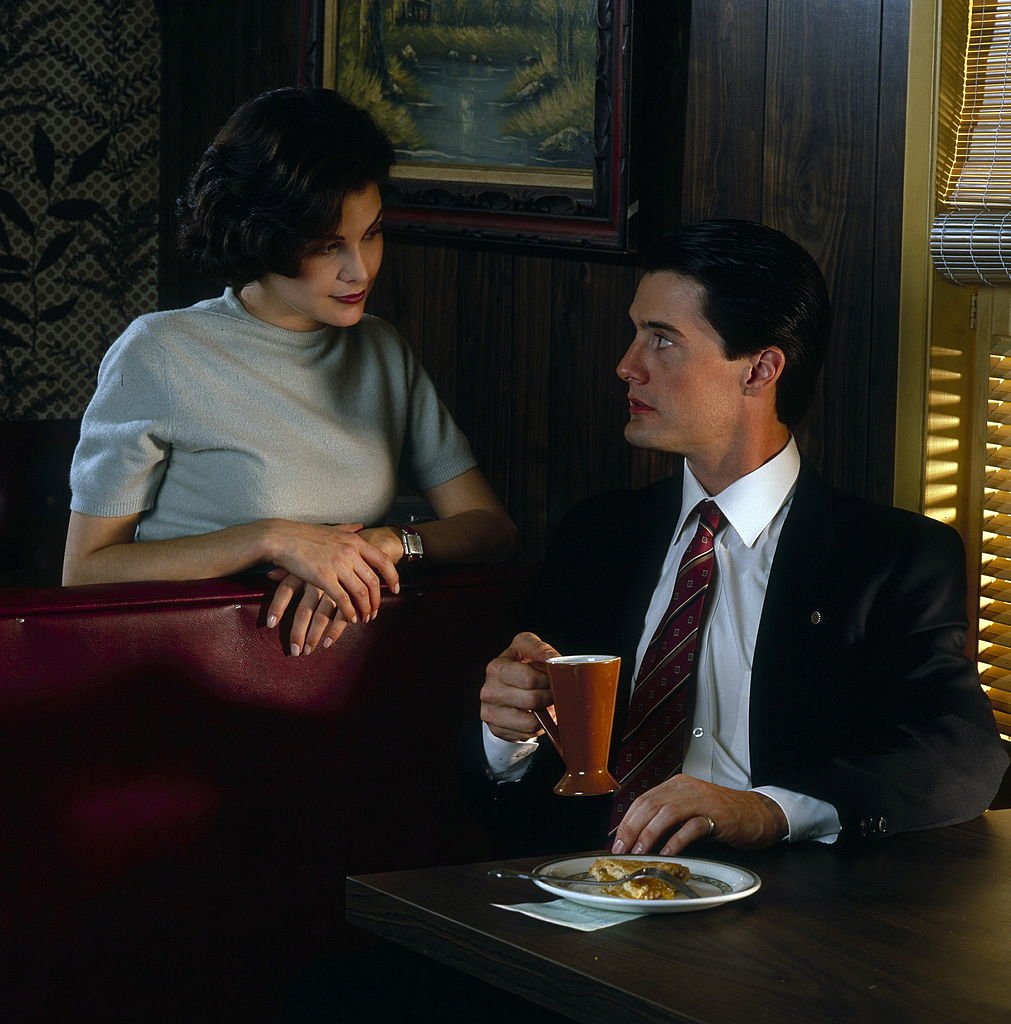 "Twin Peaks" is a cult classic when it comes to TV shows—it's difficult to explain what the show was all about, and equally difficult when it comes to picking Special Agent Dale Cooper's favorite dish since there were just so many references in the show. In the end, we'd have to settle with griddle cakes with ham and maple syrup (with a damn fine cup of coffee, of course). In Agent Cooper's very own words: 
"Short stack of griddle cakes, melted butter, maple syrup — slightly heated — and a side of ham. Nothing beats the taste sensation when maple syrup collides with ham."
Coffee in "Gilmore Girls," Lorelai & Rory Never Do without Java
The Gilmore Girls' coffee cups were never empty. Reportedly, Lorelai and Rory drank a whopping 503 cups of coffee throughout the show's seven seasons. Now, that includes mugs of coffee at home, some grabbed on the go, and if that weren't enough, there was the habitual caffeine rejuvenation at Luke's Diner.
The people around the "Gilmore Girls" were aware that they needed coffee all day long. Whenever the TV series did show Rory or Lorelai making some coffee, they certainly did pour in a good quantity of grounds, typically in their "make it now and make it strong" way.
Sardines & Ice Cream in "I Love Lucy," Lucy's Eccentric Craving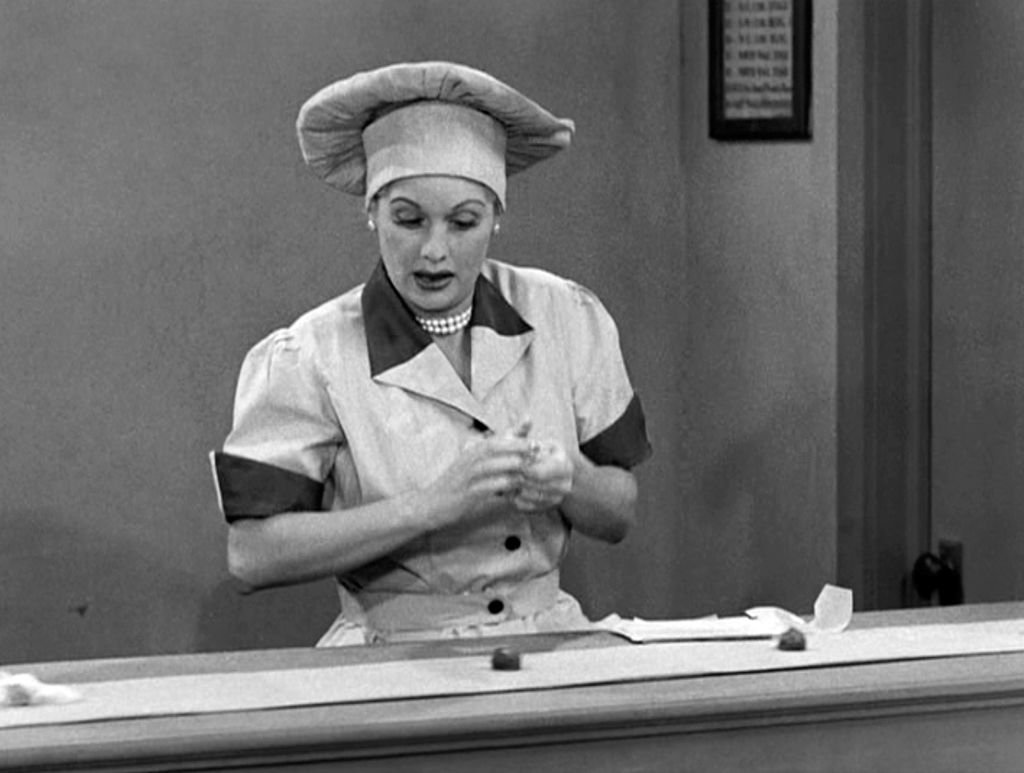 It's pretty common how some pregnant women have those unusual cravings to treat their taste buds. In I Love Lucy's "Lucy Hires an English Tutor" and "Ricky has labor pains," Lucy is shown to have a bizarre craving for weird food combinations.
For instance, she smothered pistachio ice cream with hot fudge. Oh yes, there were sardines too. Yum! However, though the sardines Lucy ate were real, she had them with mashed potatoes and gravy. 
Bacon in "Will & Grace," Grace Adler's Classic Love
Grace Adler is one of the most relatable characters on the 1998 sitcom "Will & Grace," which tasted a successful 11-season run on TV. Speaking of Debra Messing's portrayal of Grace, she's successful but often ends up being a total mess who's lovable yet critical of others.
And yes, she loves bacon to a seemingly unhealthy level! In addition to yelling at Will Truman (Eric McCormack), when he tried passing off the turkey bacon as a slice of real bacon, Grace has woken up to a classic "bacon alarm," aka the aroma of bacon being fanned towards her room. Basically, she's every bacon lover's hero.
Cheesy Blasters & Sandwiches in "30 Rock," Liz's Signature Appetite  
Liz Lemon ate some of the pretty outlandish things in her day. Whether it's chomping down on some cupcake sandwich or indulging in some night cheese, she's done it in the most "Liz-perfect" way! Oh, and not to forget about the scene where she ate ham in a wedding dress.
Of all things, 30 Rock's signature Cheesy Blasters is what catapulted the character and the dish to fame. For those still interested in the recipe, it's a hot dog stuffed in Jack cheese and folded inside a pizza…yum!
Bacon in "Parks and Recreation," Where There's Ron, There's Bacon
"Parks and Recreation" would undoubtedly make you crave for a waffle in whipped cream served with coffee, bacon, and a heaping plateful of scrambled eggs. When you think about "Parks and Rec," you'd immediately swoon over some of the delicious breakfast menus to add to your plate.
Speaking of breakfast, bacon makes a special appearance every time Ron Swanson (Nick Offerman) orders food. Bacon defines Swanson every bit as much as woodworking and his contempt for the government.
Hamburger in "Saved by the Bell," '90s Teen's on-Screen Hangout Is Now Real!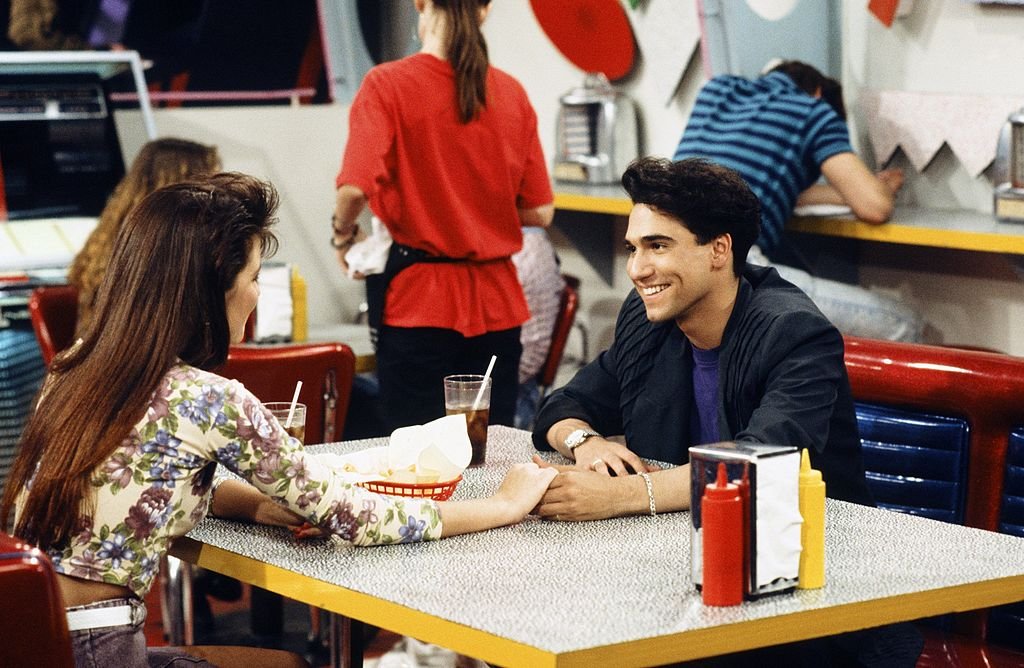 At this stage, it feels like the '90s nostalgia has boomed on longer than the actual '90s! The perfect tribute to those classic reminiscences of the late '80s through the '90s entertainer would be munching on a burger in the "Saved by the Bell" diner!
Well, remember the famous eatery the characters in "Saved by the Bell" hung out? The pop-up-themed restaurant takes diners back to the '90s, based on the high school squad's favorite hangout. Speaking of the show, fans still can't get over those delicious burgers the characters enjoyed back here!
Some foods on this list tempt our senses, while others urge us to think or rather smirk. Either way, these are some of the foods we've watched our beloved TV characters obsess about in front of the camera. It's a no-brainer that the TV world is like an "all you can eat" buffet! Let us know what you think about the foods these famous TV characters have embodied. And please don't forget to share this article with all your friends! Thanks for reading!