See Mo'Nique Flaunting Noticeable Weight Loss in Skinny Track-Suit at Helton Creek Falls
Mo'Nique's impressive weight-loss journey never ceases to impress, and her Instagram post from Helton Creek Falls proves it. Read on and learn more details of her 80-pound loss.
Actress and comedian Mo'Nique has been in people's radars since the late 90s when she portrayed Nikki Parker in "The Parkers." She shot to stardom in 2009 for her outstanding performance in "Precious."
A few years later, Mo'Nique decided to make a crucial change in her lifestyle: she began eating healthier and exercising. Fortunately, she documented her journey on social media.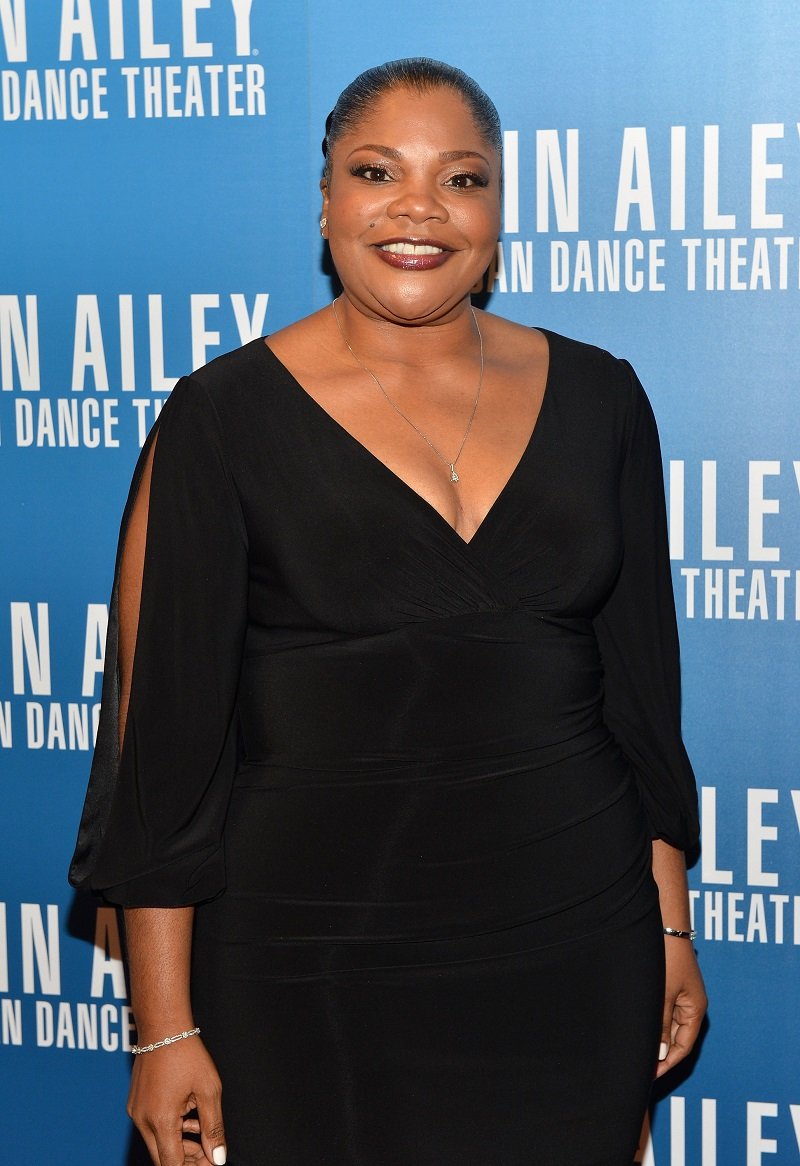 MO'NIQUE'S WEIGHT-LOSS JOURNEY
The Oscar-winning actress regularly posted photos on Twitter doing different things, including lifting weights, boxing, hiking, and even hula-hooping. In the caption, she would write funny or motivational messages for her followers. 
Back in May 2013, months after Mo'Nique began posting about her weight-loss journey, she uploaded an image from the gym lifting a medicine ball.
Talking to yourself is not the problem, however, what you're saying to yourself can be. From my husband Sidney. pic.twitter.com/VSssADkCJa

— Mo'Nique Worldwide (@moworldwide) May 23, 2013
The following January, the actress shared more images working out with gym machines, and the change in her body was not only visible but also impressive.
Later that year, Mo'Nique explained that the journey had been amazing as it let her know what she was really made of. She named her husband and children her main motivations, but she also said she needed to "get out of [her] own way."  
Hey loves. If you got today, you got a chance. Let's not blow it. Love yall for real. pic.twitter.com/r171LCgNKC

— Mo'Nique Worldwide (@moworldwide) January 27, 2014
In only one year, Mo'Nique hit the 218-pound mark. It is important to point out that she admitted she once weighed 300 pounds. As per why she uploaded photos of her exercises, she said: 
"I tweet every morning because I want women to see – especially us big women – that you don't have to let them cut you and suck it out."
PROUD MOMENTS
Fortunately, Mo'Nique has kept those pounds off over the years, and she has not stopped working out or eating healthy. In August 2019, she achieved a significant fitness milestone and shared online how proud she was.
In her Instagram video, the "Bessie" star appeared in front of a race track and explained to her followers that she could only walk half of it and run the other half when she began running there.
[Mo'Nique] and her husband, Sydney Hicks, were in an open relationship.
Mo'Nique was so focused on her journey that she told her trainer she "one day" would run the same track twice without stopping. "Well, today was that day," admitted the actress as she got emotional.
She also urged her followers to never quit on themselves as things don't come overnight or through a "magic potion" but from the heart.
Mo'Nique's physique made headlines again on August 1, 2021, when she posted a photo from the Helton Creek Falls in Georgia wearing a predominantly purple tracksuit.
In the image, the actress appeared flashing her smile at the camera while standing on a rock. Her stunning figure and the beautiful falling water in the background were the post's highlights.
Most of Mo'Nique's followers praised her looks, but one even wrote that the actress "transformed," and that hard work looked great on her.

MO'NIQUE'S FAMILY
While Mo'Nique's weight-loss journey has never ceased to impress, it is not the only aspect of her life that has made some headlines. In 2006, she confessed she and her husband, Sydney Hicks, were in an open relationship.
Apart from saying that it was not Hicks' idea but hers, Mo'Nique explained she wanted an open marriage because she didn't want to stop seeing the men she was involved with before Hicks. 
Unfortunately, people started attacking their relationship claiming that being polygamous was against God. Others believed that Hicks was using the actress. They eventually decided to have a monogamous relationship.
Her broken bond with her eldest son, Shalon Jackson, has also made headlines. Mo'Nique, who was recently accused of cyber-bullying a woman at an airport, once explained things turned sour between the two because she was out chasing fame when Jackson was a boy. Being in showbiz is not easy.