Brian Baumgartner AKA Kevin Malone Became Loving Husband and Dad after 'The Office' Finale
Actor Brian Baumgartner is now a family man. His life has turned out for the better since his well-known TV stint on the NBC series, and he even scored big time on an app as of late.
Brian Baumgartner, also known as Kevin Malone, became a loving husband and dad after "The Office" finale. He was part of the show for eight seasons, and the 48-year-old and his wife Celeste Ackelson are now a family of three.
The couple tied the knot back in April 2014 in a backyard wedding with "The Office" cast, including Oscar Nunez, Angela Kingsey, and Jenna Fisher, in attendance.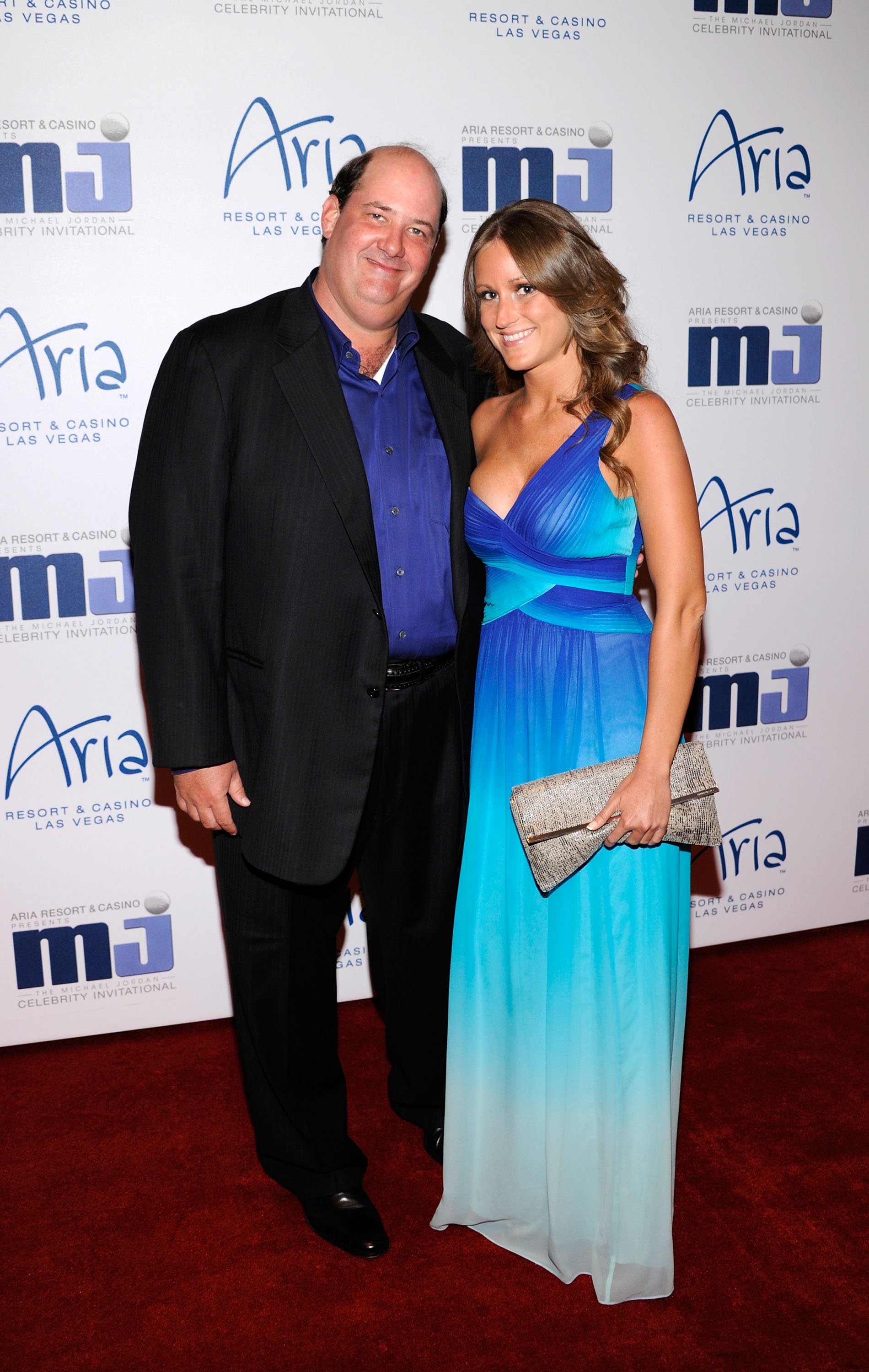 Baumgartner told People how important it was for some of the co-stars to be at their nuptials and stated it made sense for them to be there and that they are his "second family," as the show ended in 2013:
"We've all grown up together. Our lives have changed together. We've seen weddings and divorces and kids, success and failure."
While he managed to get his now-wife to say yes to him, that is because Baumgartner has been deemed a marriage proposal expert early this year.
During a virtual interview with Page Six, he talked about participating in several engagements on "Cameo." The star joked that he might have previously proposed to "more women than anyone on the planet."
Nonetheless, he and Ackelson became parents for the first time in 2015 when they welcomed their daughter. Baumgartner took to Instagram to announce in March that year, sharing that he is a proud father of a baby girl.
His rep exclusively revealed to Us Weekly that the pair welcomed their first child on February 19. Their bundle of joy, born Brylee Bea Baumgartner, weighed in at 7 pounds 11 ounces.
Baumgartner took to social media at the time and captioned the post that came along with a sweet picture of his newborn, writing:
"My latest project. Nine months in the making. I am happy to announce the arrival of my daughter, Brylee Bea, healthy and happy."
Besides getting married and having a child, Baumgartner is also an avid golfer with a single-digit handicap. In May 2013, he participated in the Drew Brees Celebrity Championship.
The event took place at La Costa Resort and Spa, with Baumgartner making his first appearance in the then 14-year-old tournament.
In 2012, Baumgartner talked about his golf training by taking on everyman quality to "Training Tahoe." He joined ESPN.com Playbook to chat about the players he has grown to love.
"I played golf, and I started getting invited to charity golf events, and I just fell in love with the game ten-fold, and at a lot of these events, there were athletes," he shared.
When asked who some of the athletes he worked with, Baumgartner said the list includes Aaron Rodgers, gymnast Nastia Liukin, CC Sabathia, and Ryan Howard. Overall, the "Trash Truck" star is a sports fan as he played tennis, baseball, and basketball growing up in Atlanta.
While he made it big by exploring the golf field, Baumgartner also managed to make a whopping $1 million on Cameo in the year 2020.
Cameo is an American app for celebrities and ordinary people. The app's co-founder and CEO, Steven Galanis, revealed that the most thriving person on the platform is Baumgartner.
"The person that did the most in the in revenue this year is Brian Baumgartner, who is Kevin from "The Office," he shared during a New York Times podcast, "Sway."
Baumgartner reportedly charges $195 a video, with Galanis crediting his success to his "persona" and that he goes all out for his content on the app, noting he takes it seriously and does a good job with the opportunity.