See Tyler Perry's Ex-sweetheart Dazzling in White Cocoa Forest Dress & Circle Glasses among Cactuses
Tyler Perry's ex-partner Gelila Bekele stunned her Instagram followers with a gorgeous photo surrounded by cactuses. She told Perry she was expecting his baby in a very unexpected way.
Although Tyler Perry is a successful actor, producer, director, and owner of a film studio in Georgia, most details of his personal life have remained unknown, including his relationships.
Over the years, Perry has been linked to famous actresses and TV personalities like "Why Did I Get Married?" star Tasha Smith and "Dancing with the Stars" host Tyra Banks, but their alleged romance has never been confirmed.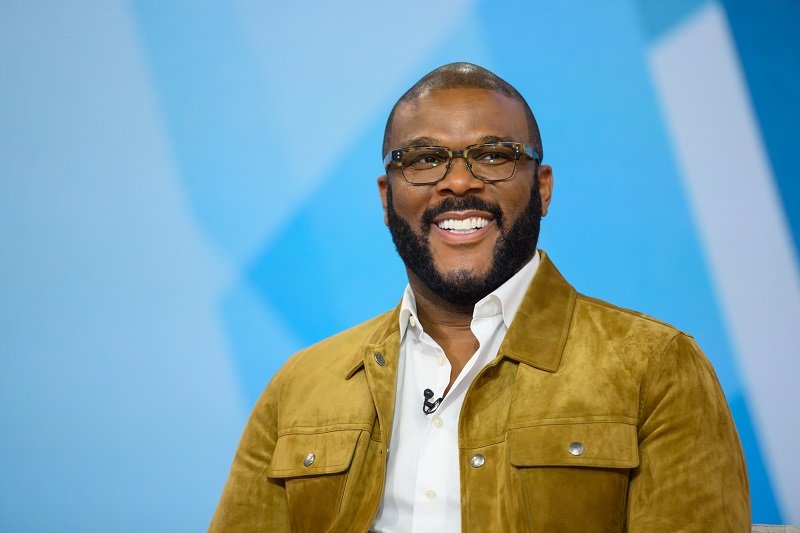 INTRODUCING GELILA BEKELE
With social activist and documentary filmmaker Gelila Bekele, things were different as they even share a kid. Bekele is an advocate for young girls' right to equal opportunities in Ethiopia and the world. 
She has also focused on providing easier access to clean water and education. As per her job as a filmmaker, she was an executive producer of "Anbessa" and directed "Mai: Life is not Honey" and "The Model Activists." 
Before Bekele became a filmmaker, she worked mainly as a model. Initially, she was represented by Ford Models, but she's currently working with Elite Model Management in the States and Premium Models in Paris.
If that wasn't enough, Bekele is also a writer with a book published. "Guzo," which chronicles a day in the life of six Ethiopian tribes, hit the shelves in 2018.
BEKELE AND PERRY'S RELATIONSHIP
Although the details of their relationship are scarce, Perry and Bekele supposedly met at a Prince concert in 2007. The former couple hit it off right away as they began dating shortly after but kept pretty much everything under wraps. 
During their 13 years together, they never married. Instead, they were in a committed relationship and even welcomed a son, Aman, in November 2014.
Bekele and Perry might no longer be together, but she is still wowing her social media followers.
In 2017, Perry told Jess Cagle in his podcast one of the most shocking aspects of his and Bekele's relationship: how he learned about her pregnancy. Perry said: 
"I get a FaceTime call, and she's holding up the pregnancy stick. I'm like, 'I guess this is happening.'"
Coincidentally or not, Perry got the big news in the same arena that he learned his dad was not his biological father. About Aman, Perry said "Paw Patrol" was his favorite show as he always wanted to watch it.
Perry also gushed about his then-partner as he admitted he wouldn't want to be involved or have a child with nobody but Bekele because "she's amazing."
Unfortunately, Perry and Bekele made headlines in December 2020 after the "Madea" creator revealed on Instagram that he was single. It's unclear why they parted ways, but they are probably doing their best to raise Aman surrounded by love. 
BEKELE'S STILL GOT IT
Bekele and Perry might no longer be together, but she is still wowing her social media followers with beautiful photos. On August 3, 2021, she uploaded one on her Instagram Stories, wearing a White Cocoa Forest dress by Farm. 
Her gorgeous curly hair stole the spotlight, but her stylish dark sunglasses, the huge cactuses in the background, and her healthy-looking skin were also stunning.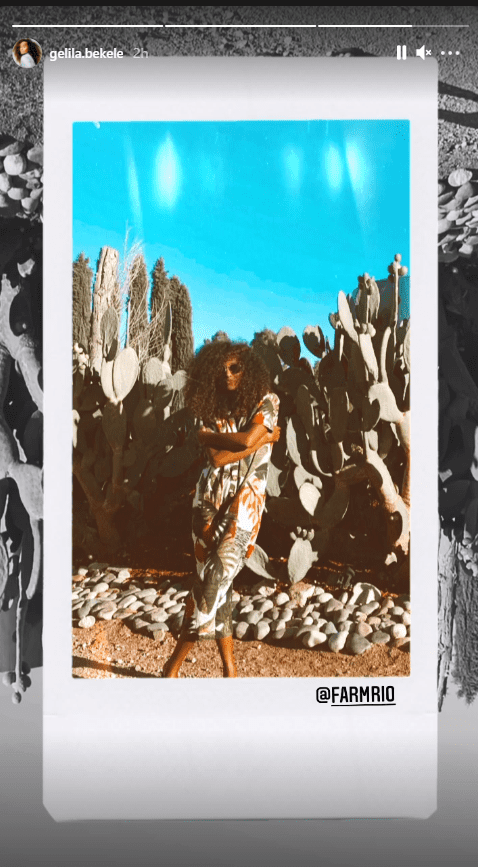 Coming back to Aman, Perry once admitted that the boy's favorite artist was Bob Marley. The "Fall From Grace" filmmaker added that Aman loved Halloween, was quite intelligent, and would probably be a professor as an adult.
Considering that Aman's parents are very creative artists and talented filmmakers, it is hard to imagine him not following in their footsteps. Perry even owns a production company! Only time will tell.