Zachary Quinto and Miles McMillan Once Sparked Engagement Rumors but Their Romance Fell Apart after 5 Years
Actor Zachary Quinto and model Miles McMillan had a long-term relationship. Quinto once revealed they never planned on getting married despite purchasing a home together. 
Zachary Quinto and Miles McMillan once sparked engagement rumors, but their romance fell apart after five years. The engagement rumors were fueled by Quinto, who wore a silver band on his left ring finger in a picture with McMillan in October 2017.
"A laurel canyon kind of night," the film producer captioned his post alongside an image of himself wrapping his arm around his then-boyfriend McMillan on Instagram.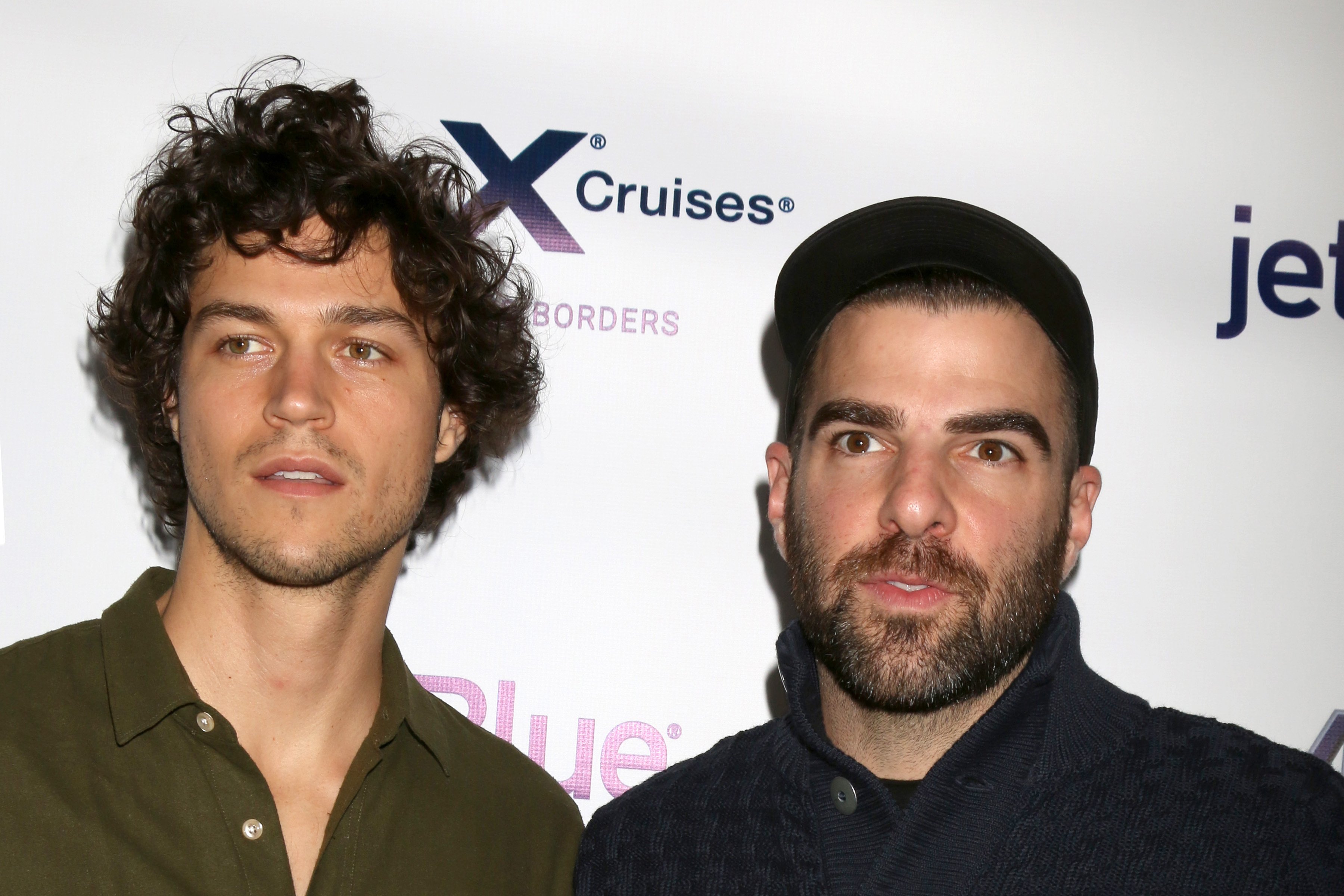 McMillan himself teased a potential engagement on his Instagram Story when he zoomed in on the "Star Trek" actor's ring.
However, Quinto set the record straight and told E! News that the ring was a sponsored ad for Amazon Prime. The pair were first spotted together back in 2013 in public.
The lovebirds eventually made their relationship official later that year with Quinto taking to Instagram and shared a portrait of his boyfriend and said:
"All this pretend it's making me miss my real-life baby. Can't wait to see you soon."
A few days later, McMillan used his social media account to post a snapshot of Quinto baby-sitting in the streets and wrote in the caption, "My baby with baby!"
They loved showing off their affection for each other on social media. On McMillan's birthday at the time, Quinto, 44, penned a long heartfelt tribute to him.
"Watching you grow is one of my greatest pleasures, and learning from you is one of the greatest gifts. Your beauty is unparalleled – inside and out. And your wisdom is beautifully humbling," he wrote. 
In an interview with Conan O'Brien five years ago, Quinto was asked whether there were ever generational gaps between him and the painter. 
"Sometimes. I noticed that the first time they mentioned our ages online, he seemed to get younger," he joked. However, he said despite the generational gaps, the two of them are mostly in sync.
In 2016 within two years of their relationship, the "Margin Call" star gushed about finding love. He took to Instagram and posted a paparazzi photo of him and McMillian, 32, holding hands while walking their dogs Skunk and Noah in NYC on his 39th birthday and wrote:
"I never post paparazzi pictures – but this one captures the joy of the amazing birthday morning family walk, which led to an incredible day full of gratitude, creativity, and love."
When the two first met, McMillian was known for his modeling for Do the Hustle photoshoot, which was deemed "controversial" by Out.
In 2015, he and Quinto purchased a loft in the Noho neighborhood of Manhattan in New York, which was listed for over $3 million.
The apartment is a 2,250-square-foot space with an open floor plan. "The open-floor-plan kitchen into the dining and living rooms is something else we love," said Quinto.
He and McMillan worked together to decorate their two-bedroom apartment, which has two and a half bathrooms for two years, which resulted in the reflection of their artistic talent.
Despite moving in together, the former couple never had the desire to tie the knot. Quinto once stated that they were comfortable where they were and did not see marriage as a priority.
While he shared that they were content with their relationship status, Quinto and McMillan eventually split back in 2019. A source told People that the pair had amicably parted ways.
The news came after they were spotted arriving at separate Oscar after-parties following the official ceremony, with Quinto attending the Vanity Fair Oscar Party. At the same time, McMillan went to Elton John's bash.