Royal Fans Are Divided after Reportedly Seeing First Glimpse of Meghan Markle's Daughter Lilibet in New Video
The Duchess of Sussex gave the first glimpse of her and Prince Harry's newborn daughter, Lilibet Diana Mountbatten-Windsor, in a video to celebrate her 40th birthday, and fans are divided over it. 
At the start of June, it was revealed that Prince Harry and his beautiful wife Meghan Markle had welcomed their second child and first daughter, Liibet Diana Mountbatten-Windsor. 
Lilibet was born on June 4 at Santa Barbara Cottage Hospital in Los Angeles, California. Since giving birth to their daughter, the couple has never shared her picture with the public.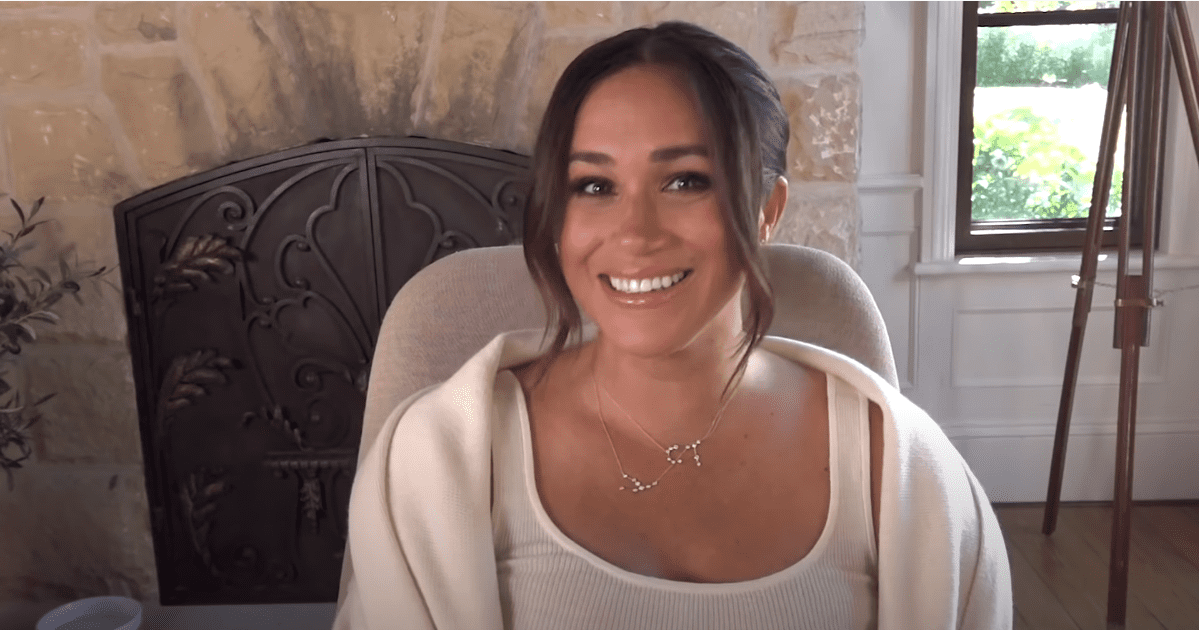 However, fans got the first glimpse of Lilibet, albeit a blurry one, in a video Meghan did to celebrate her 40th birthday on August 4. 
In the video, there was a swift moment the camera showed the adorable never-before-seen family photos on Meghan's desk. Page Six also confirmed that one of the pictures showed Lilibet with Prince Harry. 
After the video's release, many fans trooped to Twitter to share their differing views about the family pictures. One fan complained they could not see anything despite wearing their contact lenses. 
Another fan also asked, "What photo??....oh you mean the blurred photo! Who does this?!" Meanwhile, a parody account of Meghan could not resist getting in on the act and tweeted: 
"I pulled as many antics as I could today to be more popular on social media today than Barry. So I capitalized on pretend Lili by teasing a blurry photo to garner more attention."
Literally you can't see anything, and I'm wearing my contact lenses!

— Fran (@Fran48620066) August 4, 2021
One fan complained about not being able to see the pictures and joked about the desperation by RRs and derangers trying to dissect the blurry images on Meghan's desk. 
However, not everyone was critical of the pictures, as some fans were delighted about catching a glimpse of baby Lilibet. One of them noted that it seems Lilibet has red hair like her older brother Archie. 
Prince Harry opened up about raising her while responding to a question singer Ed Sheeran asked. 
Another fan described Prince Harry and Meghan Markle's family as a happy one, a notion corroborated by another tweep, who said freedom and lack of toxicity look good on the growing family. 
An observant fan said Archie has grown up with much red hair but said they could not see Lilibet very well, while another tweep gushed about the pictures. 
Looks like lili also has red hair like archie🥰🥰

— nutt ella (@Jarmtot) August 4, 2021
The family pictures on Meghan's table were not the only notable things observed in the video. Meghan also wore two gold constellation necklaces by Logan Hollowell. The necklaces pay subtle tribute to Archie and Lillibet. 
One of the necklaces is the Taurus constellation, representing Archie's zodiac sign, while the other is the Gemini constellation representing Lili's zodiac sign. Hollywood favorite Melissa McCarthy featured in Meghan's video, which promoted the duchess' global project, "40x40." 
Archie is grown up, with much red HAIR. We can't see Lili very well.😭😭

— Jane Ross (@JaneRoss98) August 4, 2021
The global project seeks to encourage people worldwide to give 40 minutes of their time to support women returning to work after the COVID-19 pandemic. 
Meghan has called on 40 activists, artists, athletes, and world leaders to contribute 40 minutes of mentorship to women heading back to the workforce. 
Omg😭😭😭😭

— Nina🍋💞 (@Nina_stay_home_) August 4, 2021
Meanwhile, baby Lilibet was officially added to the British Monarchy's line of succession last month. She is now the eighth in line to the throne, a place behind Archie. 
Lilibet has been a welcome addition to her family since her birth. According to reports, Prince Harry opened up about raising her while responding to a question singer Ed Sheeran asked him. 
Harry said raising two kids is a juggle but added that he and Meghan have been lucky so far. He described Lilibet as very chilled before adding that the cute baby seems happy just to sit while her older brother runs around like crazy.