Meet Jami Gertz — Actress, Billionaire Antony Ressler's Wife, NBA Team Owner, and Mom of 3
"Crossroads" star Jami Gertz wears many hats. She is a stellar actress, mother, doting wife, and most surprisingly, the proud owner of an NBA team. Get to know the billionaire Antony Ressler's wife and her success journey.  
For the older generation, the name Jami Gertz rings a bell. Gertz dominated the movie and television scenes in the early '80s. She was famous for her roles in movies like "Quicksilver," "Crossroads," and "The Lost Boys."
Her television credits include "Square Pegs," "Still Standing," and "The Neighbors." However, over the years, Gertz has evolved from being a renowned actress to becoming a philanthropist, and NBA team owner.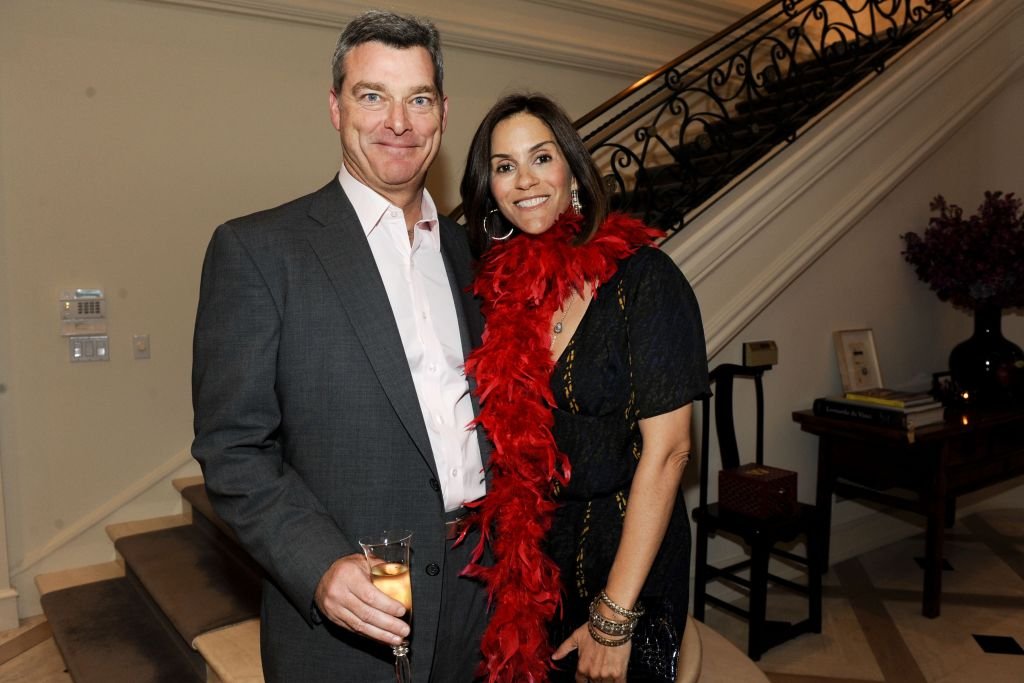 GERTZ - BIO, CHILDHOOD, AND EDUCATION 
Gertz was born into a Jewish family on October 28, 1965, to Sharyn and Walter Gertz. She attended a public school, but her religion always had a significant effect on her academics.
The actress once revealed that she had to miss out on tests and exams to observe Jewish High Holidays and carried this practice into her acting career. She has two brothers, Michael and Scott, and they grew up in a Glenview suburb.
In 2012, [Gertz and Ressler] was named the most generous celebrity by Forbes Magazine.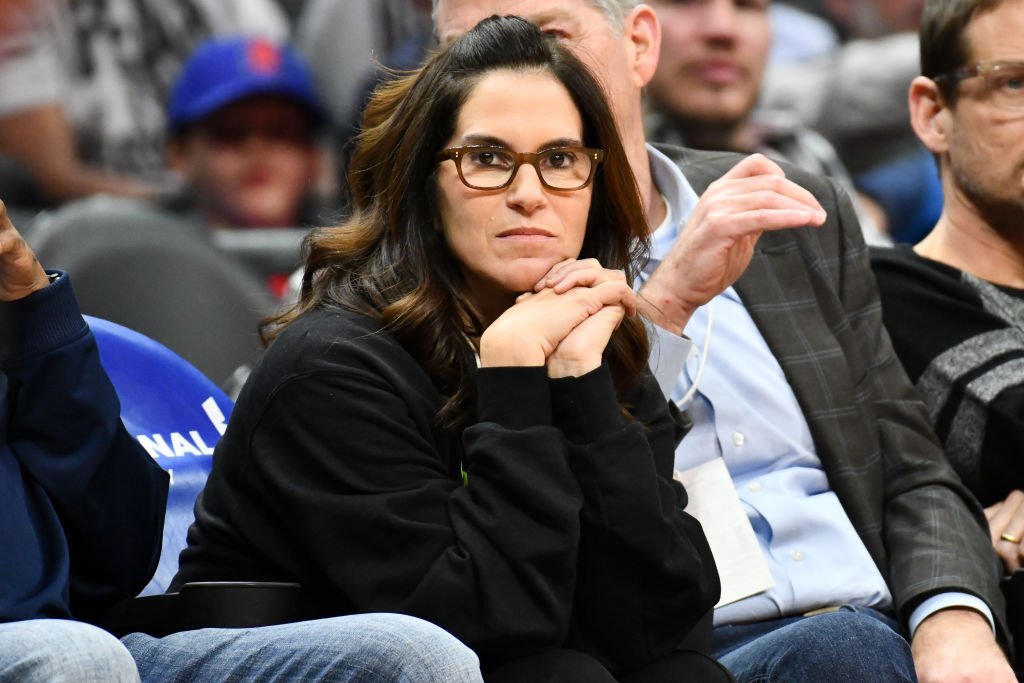 Her parents were very supportive of her career as an actress. She once mentioned that her father Walter flew with her to Los Angeles when she got her part in "Square Pegs." They raised her and her siblings to be self-sufficient but showered them with love.
GERTZ'S MARRIAGE TO ANTONY RESSLER
Around the peak of her career in the mid-80s, Gertz's life took a turn for the better when she met her husband, Antony Ressler. At the time, she had already gained fame for starring alongside Kiefer Sutherland in "The Lost Boys."
She was introduced to her future husband by her publicist Susan Geller during a dinner party at Ressler's apartment. Both Jewish, they instantly connected, and the next day, Ressler sent a dozen roses to her dressing room.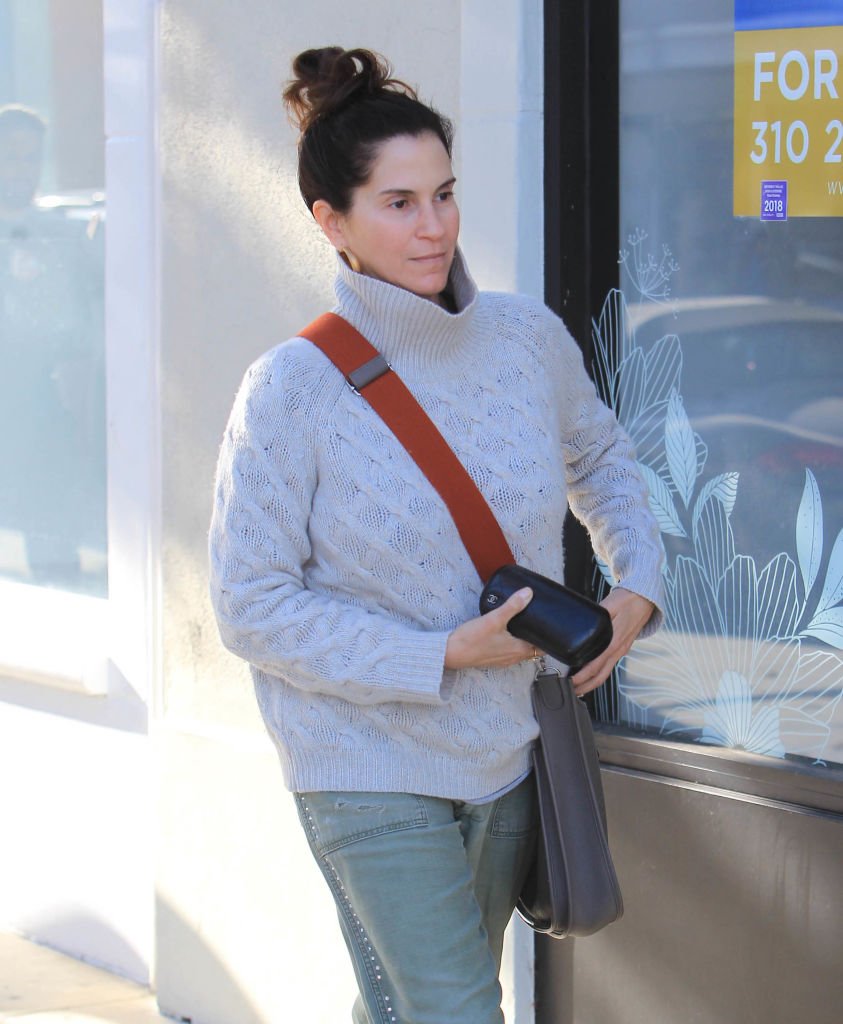 Although Gertz and Ressler are now billionaires with numerous businesses to get name, their finances weren't always that way. At the start of their relationship, the actress was the more buoyant one. She explained: 
"Everyone thinks I married a rich guy. But I made more money — way more money — than Tony when I met him. I paid for our first house. I paid for our first vacation."
After two years of dating, the lovebirds tied the knot in 1989 and welcomed three boys, Oliver, Nick, and Theo. Ressler is the co-founder and CEO of Ares Management L.P, an asset management firm worth billions of dollars.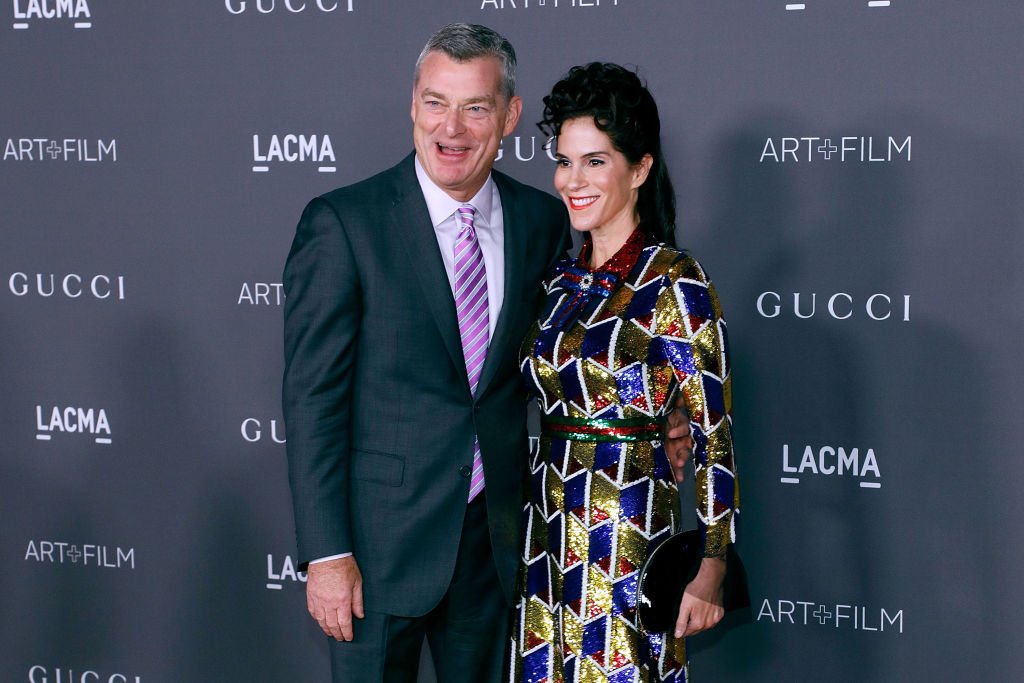 He's a board member of Cedars-Sinai Medical Center and the Los Angeles County Museum of Art Board co-chair. Last October, Ressler, and Gertz celebrated their 31st wedding anniversary.
The couple who attended a game on the eve of their anniversary was celebrated at the match, with the announcer making them enjoy a heartwarming kiss cam moment to the delight of fans who cheered them on. 
GERTZ AND MOTHERHOOD
The talented actress has often described herself as the square peg in her family as the only female amongst four males — her husband and three boys. In a previous interview, Gertz described her family as "a whole lotta energy."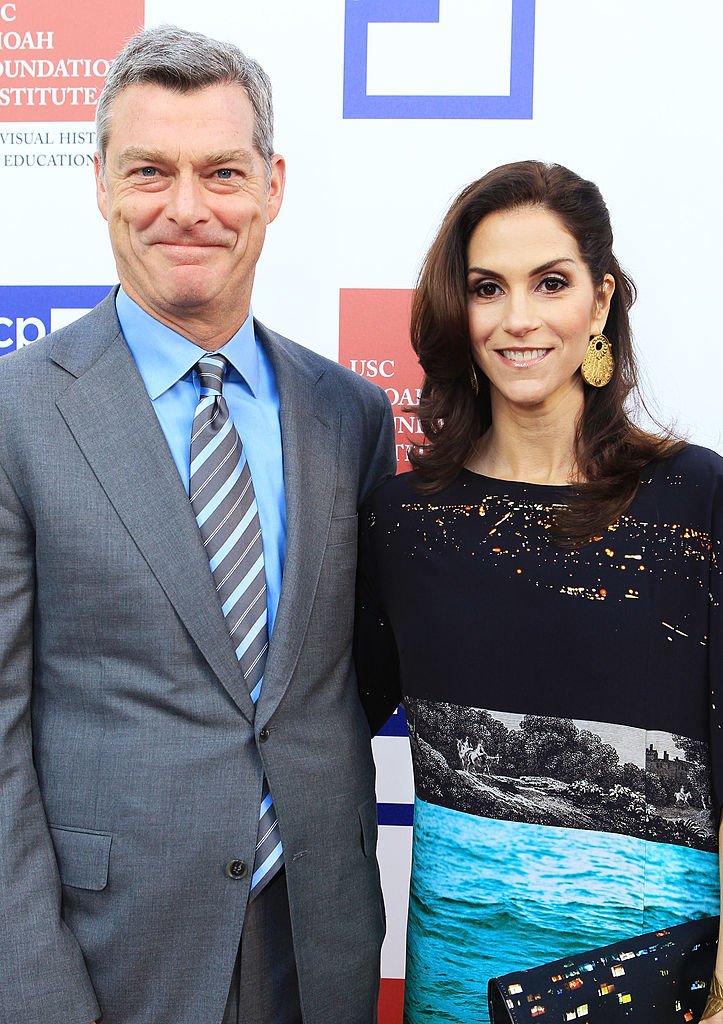 The Hollywood star explained that as her boys grew older, she had to have a more low-key presence in their lives. She noted that they wanted her to cheerless at the games because of her fame. 
The 55-year-old also became candid about how she struggled with parenting in the early stages of parenting as she was still juggling acting by the side. She recalled not seeing her kids for months because she was away on set.
BECOMING AN NBA TEAM OWNER
In the mid 200s, Gertz's acting career wasn't as successful as she got fewer roles because of her age. As a result, she decided to create her own production company named Lime Orchard.
Lime Orchard scored a big win with the 2011 movie "A Better Life," but that was all the success she had. After five years, she shut down the business as it made no profit. Millions of dollars were gone.
Throughout her and Ressler's relationship, they have shared a fondness for basketball and always talked around the idea of buying a basketball team. However, it wasn't until 2014 that their dream became a reality.
After former Hawks owner Bruce Levenson got into a scandal after a leaked email revealed a racist comment, Gertz's husband and basketball legend Grant Hill purchased the NBA team, Atlanta Hawks, making the actress a part-owner alongside her husband.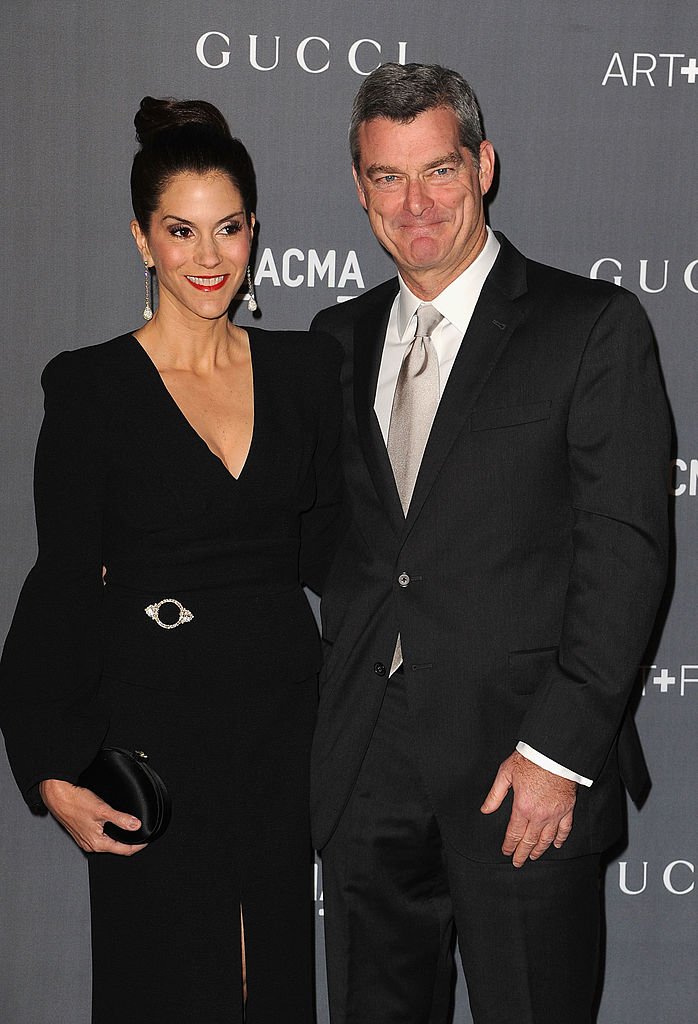 While Ressler does the behind-the-scenes work, Gertz is the face of the NBA team, interacting with the fan base and serving as an ambassador of the team. She has had this time since 2014 and has been loving every part of it.
GERTZ'S PHILANTHROPY
With great power and wealth comes great responsibility, and Gertz and her husband have judiciously used their money to make the world a better place. The lovers are die-hard philanthropists who don't hesitate to donate to important causes.
In 2012, the couple was named the most generous celebrity by Forbes Magazine when they donated $10 million through their Ressler-Gertz Foundation. Part of their donation went to the LA County Museum of Art and Cedar Sinai Medical Center.