Comedian Tony Baker's Son Cerain Killed at 21 after Fatal Car Crash — Details about the Accident
Comedian and actor Tony Baker suffered an unexpected loss after his son, Cerain Anthony Raekwon Baker, was killed in a fatal accident. His son was just 21. Scroll down for the details of his son's death. 
Comedian Tony Baker has been making people laugh with his bone-tickling antics for almost a decade. Besides bringing joy on stage, the Chicago native shares his humor on the big screen. 
Baker bared his acting in the drama film "Whiplash" and comedy movie "It's A Party." However, the comedy star's fun spirit was recently put to the test after his son reportedly died in a tragic accident.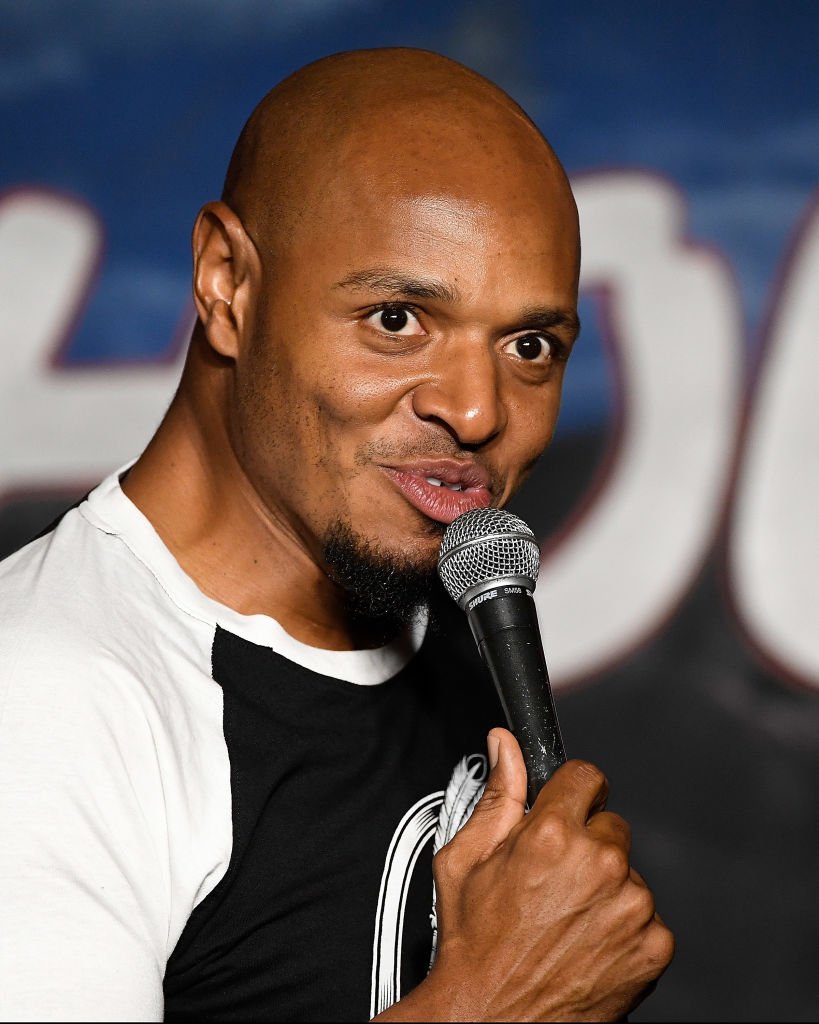 According to NBC Los Angeles, Tony's 21-year-old son, Cerain Anthony Raekwon Baker, was among the three persons who died following a three-vehicle collision in Burbank, California. 
Jaiden Kishon Johnson, 20, and 19-year-old Natalee Asal Moghaddam were Cerain's companions who died with him in the collision. Meanwhile, two people reportedly survived the wreck.
Burbank Police Department Sergeant Emil Brimway reportedly said the road crash happened past 11 p.m. Tuesday at Burbank's North Glenoaks Boulevard at Andover Drive.
A grey Kia, a black Mercedes Benz, and a silver Volkswagen were the three vehicles involved in the car crash. Cerain and his companions were reportedly found in the Volkswagen. Meanwhile, Brimway said:
"This collision remains under investigation by Burbank Police Department traffic detectives."
Witnesses Anaida Chalikian and Michael Weston heard a noise as the incident occurred. Chalikian reportedly heard a loud boom; Weston likened the alarming sound to a race car spinning out of control.
Comedian Tony Baker's son Cerain Baker was among 3 innocent victims killed in high-speed street racing crash in Burbank. | UPDATES on @ABC7 6:30am. https://t.co/a8eFAqjJ8p pic.twitter.com/EYNcbpJPH0

— Marc Cota-Robles (@abc7marccr) August 5, 2021
According to the initial investigation by police, the Kia and Mercedez Benz drivers reportedly sped off through Glenoaks Boulevard going north. Brimway noted both cars appeared to be racing with each other.
Burbank Police Department may file criminal charges in line with the crash.
He added that the driver of the Volkswagen attempted to make a left turn from south of Glenoaks Boulevard to the east of Andover Drive as the vehicles sped away.
Very sorry to hear that former Burroughs receiver Cerain Baker was one of the three killed in a car crash on Glenoaks. He graduated from Burroughs in 2018. Here is a video of his career highlights. https://t.co/IJsKmcYjfr

— myBurbank Sports (@myBurbankSports) August 5, 2021
The three cars met and collided in the middle of the road, which caused damages to the parked vehicles on the side. Brimway stated he hadn't seen such tragedy in his 20 years of working. 
Cerain was a former football player who graduated from Burroughs High School in 2018. His death is the latest loss in Tony's family. The latter's father, Richard, passed away in 2011.
Tony paid him an emotional Father's Day tribute on Instagram, writing that he cried when his father died because he never had the chance to see him when he was alive after years of estrangement. 
My nephew is Jaiden, the other young man that was killed. I'm so angry and hurt. I can't imagine what his parents are going through.

— Jessica Eaton (@thejesseaton) August 5, 2021
Some family members of Cerain's friends expressed sadness in the wake of the young man's death. Jessica Eaton, the aunt of Jaiden, took to Twitter to express her feelings, writing, "I can't imagine what his parents are going through."
Another user expressed sadness and wished the victims' families would find comfort during a difficult time. Burbank Police Department may file criminal charges in line with the crash.
Brimley said they already put out public warnings about the dangers of illegal street racing and speeding and conducted targeted enforcement. Following the incident, Tony's friends, including TV host Loni Love, sent their condolences to him and his family.
Came on here to verify, I was hoping it was all a hoax. My gosh, I can't begin to imagine how he is feeling at this time. May his family and the family of the other victims find comfort at this time

— Shushan (@TiffsTake) August 5, 2021
Cerain's death comes after Tony announced on Instagram that he tested positive for COVID-19. He rescheduled his shows to a later date due to his current circumstances. 
Previously, Tony was involved in a drama with legendary R&B producer Teddy Riley in the comment section of the recent Verzuz battle of singers Alica Keys and John Legend.
Tony reportedly left a joke in the comment section, and Riley was offended by his remark. However, Riley apologized to the comedian, saying he should not have taken the matter seriously.