We're Killing the Planet, Now Officially: A Beginner's Guide to Climate Change
While climate change is indeed a natural phenomenon, the recent progress has been an alarming one—it might even threaten the very existence of humankind, according to scientists. Here's what we know. 
You might have heard the term "climate change" being thrown around frequently in recent years, and discussions around the topic have been gaining traction as well—and all for the right reasons. It is indeed an alarming phenomenon, and recent indicators have shown that it might be progressing way faster, and above all, way more catastrophic, than what we initially anticipated. 
While natural factors contributed to the said phenomenon, human activities played a huge role in accelerating the recent changes as well. But what is climate change? How did human activities contribute to it? And more importantly, how does climate change affect all of us?
A small spoiler: The Intergovernmental Panel on Climate Change (IPCC), a U.N. subsidiary, released their report recently, and it does not look good. 
Let's take a look, shall we?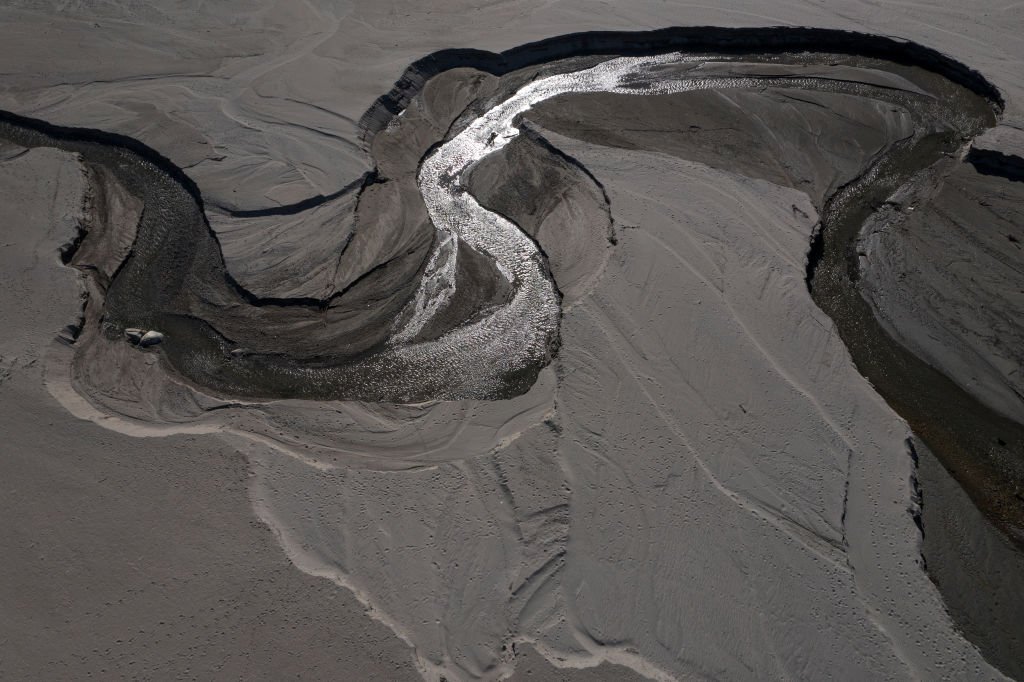 What Is Climate Change?
Well, quite literally, the term is coined for any changes in weather and climate. Here's a brief explanation from National Geographic:
Climate change is a long-term shift in global or regional climate patterns. Often climate change refers specifically to the rise in global temperatures from the mid-20th century to present.
According to NASA, it was known that in the last 650,000 years, there have been seven cycles of glacial advance and retreat, with the last ice age ending around 17,000 years ago, all of which were caused by small variations in Earth's orbit that change the amount of solar energy impacting earth. 
But what about science? What exactly does the term entail when it comes to its effect? Well, here's what the British government said on the topic:
Rising levels of carbon dioxide and other greenhouse gases, such as methane, in the atmosphere create a 'greenhouse effect', trapping the Sun's energy and causing the Earth, and in particular the oceans, to warm. Heating of the oceans accounts for over nine-tenths of the trapped energy. […] The higher the amounts of greenhouse gases in the atmosphere, the warmer the Earth becomes. Recent climate change is happening largely as a result of this warming, with smaller contributions from natural influences like variations in the Sun's output
While the climate had been steadily changing for the last 17,000 years or so—when the 20th century came around, and largely due to various human activities, things took a drastic turn … for the worse.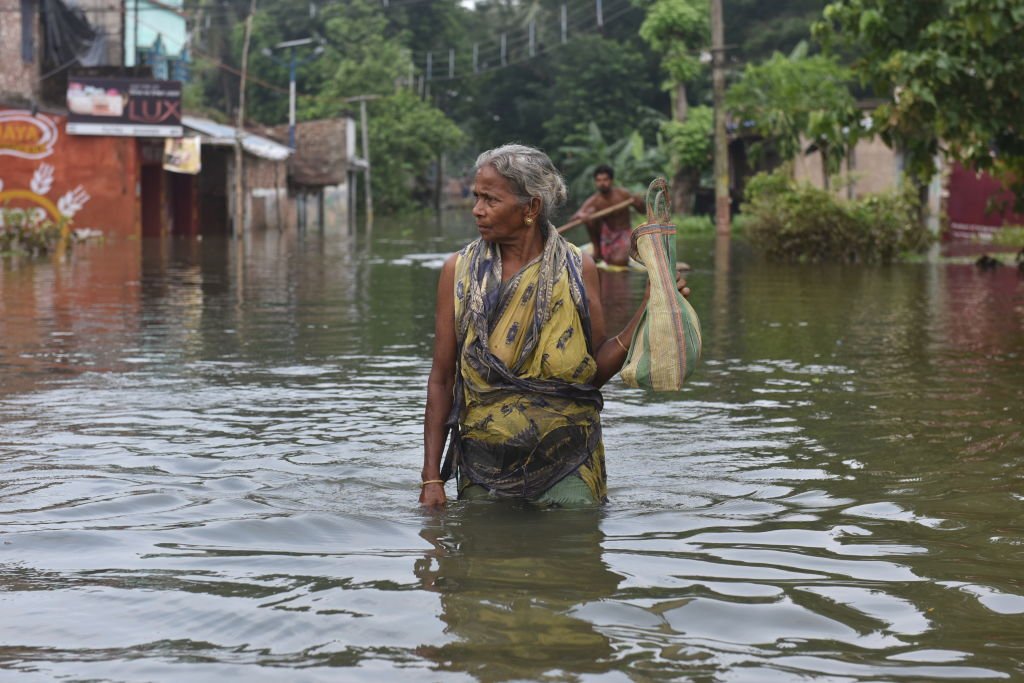 Human Factors 
According to a report from the IPCC from 2013, after a thorough research by 1,300 independent scientific experts from around the world, it was concluded that there's a more than 95 percent probability that human activities over the past 50 years have led to the recent changes in terms of climate.
To put it simply, we now know that since the industrial revolution, our coal and gas usage, alongside the clearing of land for agriculture, industry, and other human activities, have led to a tremendous increase in the concentration of atmospheric carbon dioxide (CO2), which in turn sped up the greenhouse effect and made our planet alarmingly warmer than it should be. 
But just how bad is it? To put it simply—we're pretty screwed if we don't respond adequately.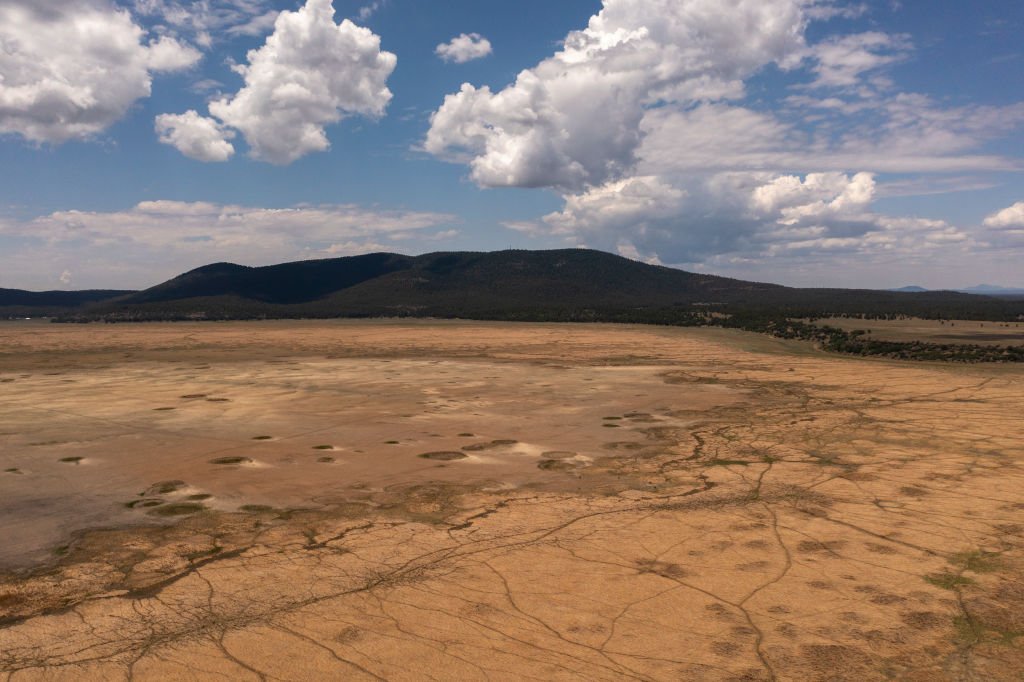 Alarming Developments 
At the time of writing (August 2021), the IPCC released their Sixth Assessment Report, with the last one released in 2013. According to IPCC, the report "addresses the most up-to-date physical understanding of the climate system and climate change, bringing together the latest advances in climate science, and combining multiple lines of evidence from paleoclimate, observations, process understanding, and global and regional climate simulations."
All in all, a very comprehensive review of our current situation regarding climate change. You can find the report here. 
From their newest report, there are a few key findings of note.
Between 2011-2020, the global surface temperature was 1.09°C (33.962°F) higher compared to 1850-1900
According to known records, the last five years have been the hottest since 1850
Rising sea levels—the recent rate of rising sea levels nearly tripled compared to 1901-1971
Since the 1950s, extreme hot weather (and heatwaves) have been more and more common and intense, with cold events becoming less frequent and acute
So what does it mean for you and me?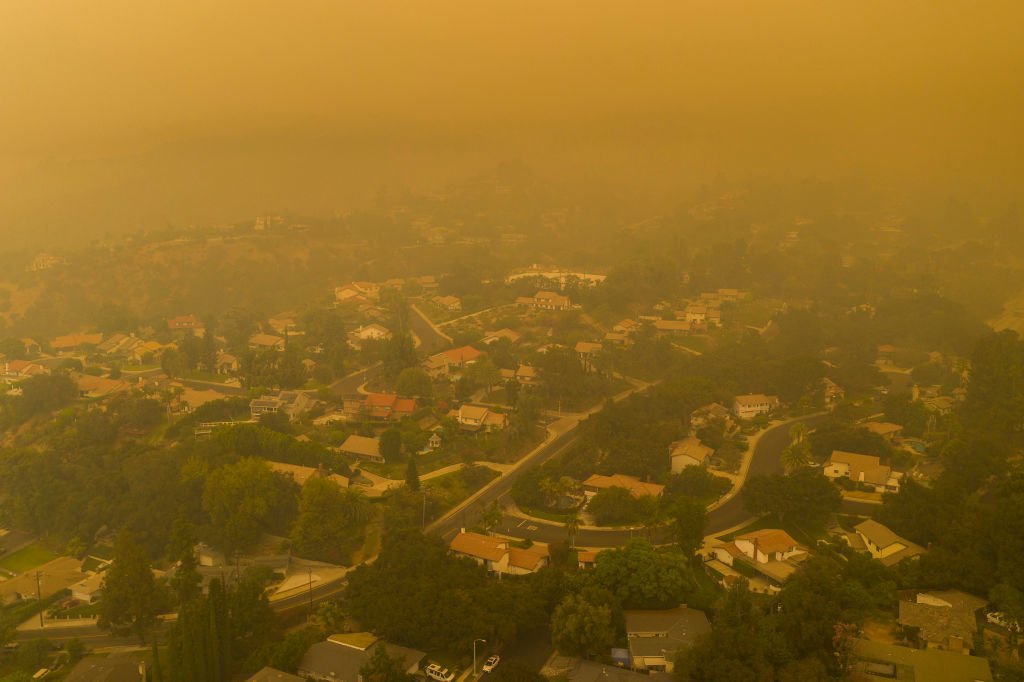 What Does It Mean for You and Me?
Some of the dreadful consequences that climate change entails are pretty self-explanatory—it gets unbearably hot at times, and more frequently as well; rising sea levels can mean that flooding can happen more often, with certain places in lower-latitude potentially being submerged … but that's only the beginning.
You see, the world is a big eco-system, with one balancing out each other—once something gets out of control, it sets off a domino effect and wrecks havoc all over. 
The most concerning part of it all? The impacts that climate change has on many of our planetary support systems are already irreversible. According to IPCC co-author Tamsin Edwards, a climate scientist at King's College London:
"We are now committed to some aspects of climate change, some of which are irreversible for hundreds to thousands of years"
As they say, a picture speaks a thousand words—you can find plenty of information on the internet about how climate change can affect us, but we want to show you how it already does. 
Wildfires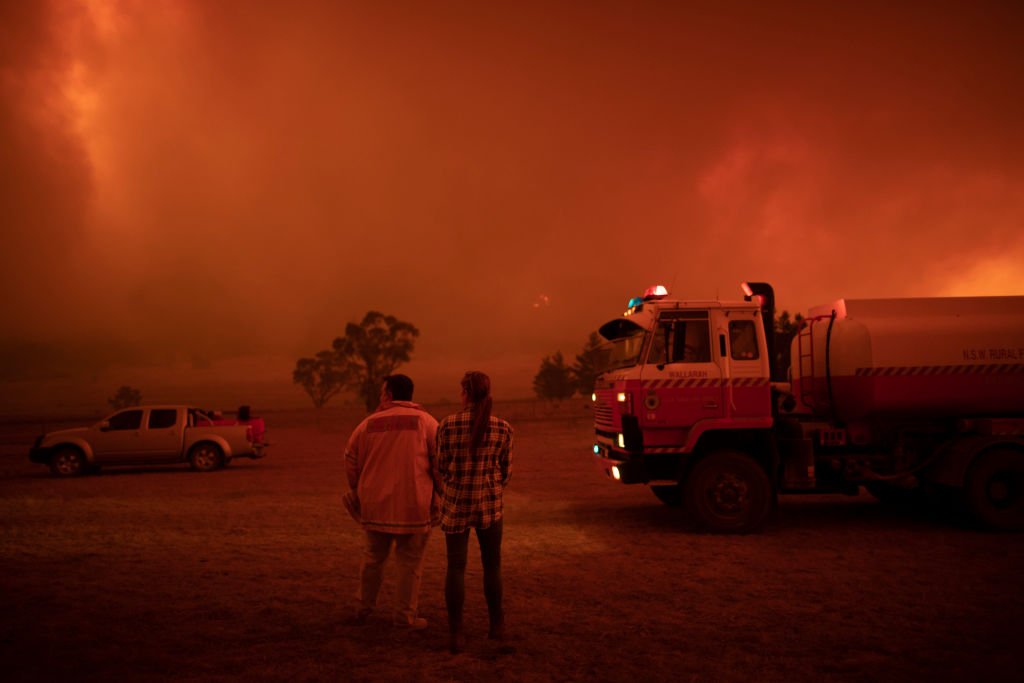 Do you remember the bushfire in Australia back at the beginning of 2020? Right after the New Year? Climate change played a huge role in increasing the risks of wildfires—warmer, drier conditions, as well as longer fire seasons, have led to more frequent and intense wildfires. 
Or the more recent wildfire in Greece, a natural disaster where experts described it as a "harsh reality of climate change."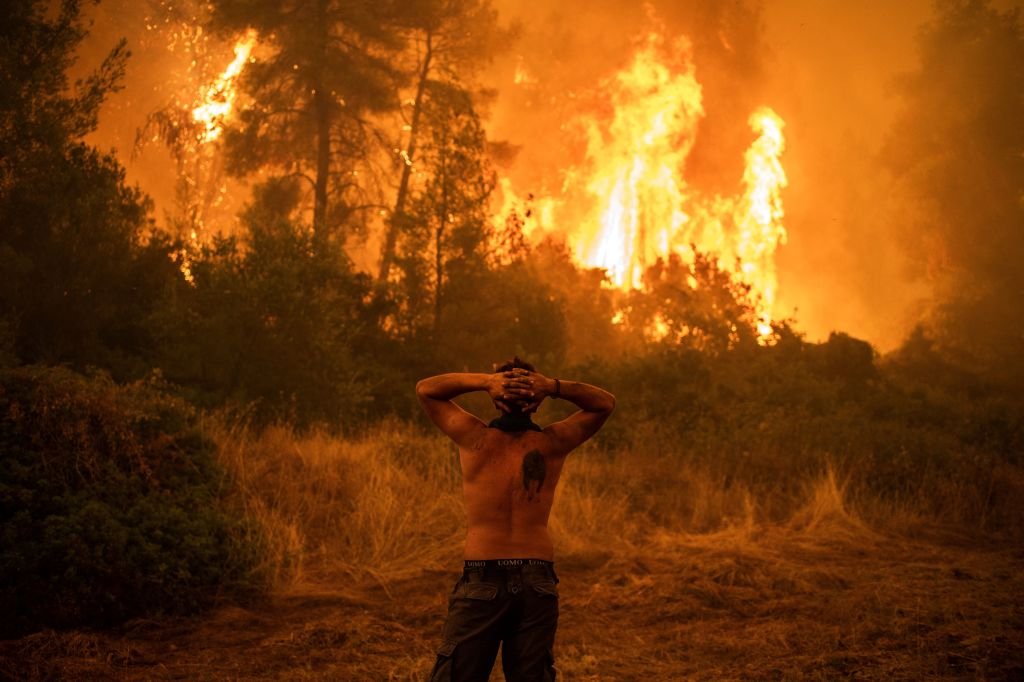 In the picture above, a local resident stood helplessly in front of the ravaging fire that engulfed parts of Greece in August 2021.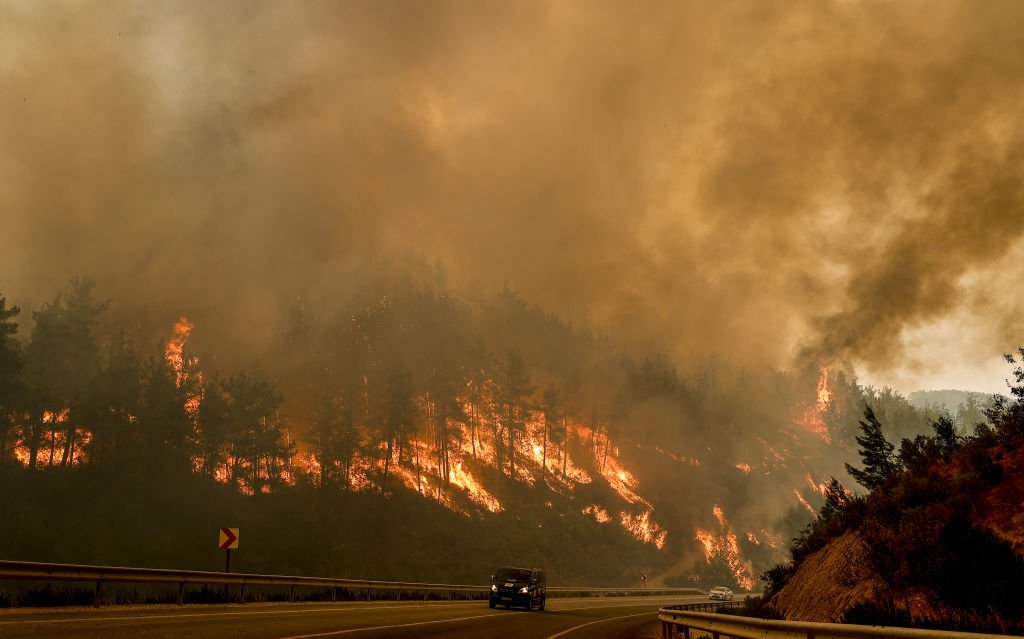 Or here, a picture of a wildfire that ravaged through Turkey, also in August 2021. You can see the fire burning down trees after trees around a highway—also accelerated by climate change. 
Floodings
Frequent wildfires are not the only concern when it comes to climate change—water, or flooding, in this case, is becoming a concern as well. According to a report by IPCC, it is clear that climate change in recent years "has detectably influenced" the variables that are connected to flooding. In their own words, they have:
Medium confidence to high confidence in anthropogenic influence on changes in some components of the water cycle (precipitation, snowmelt) affecting floods.
Here are some of the flooding that took place around the world.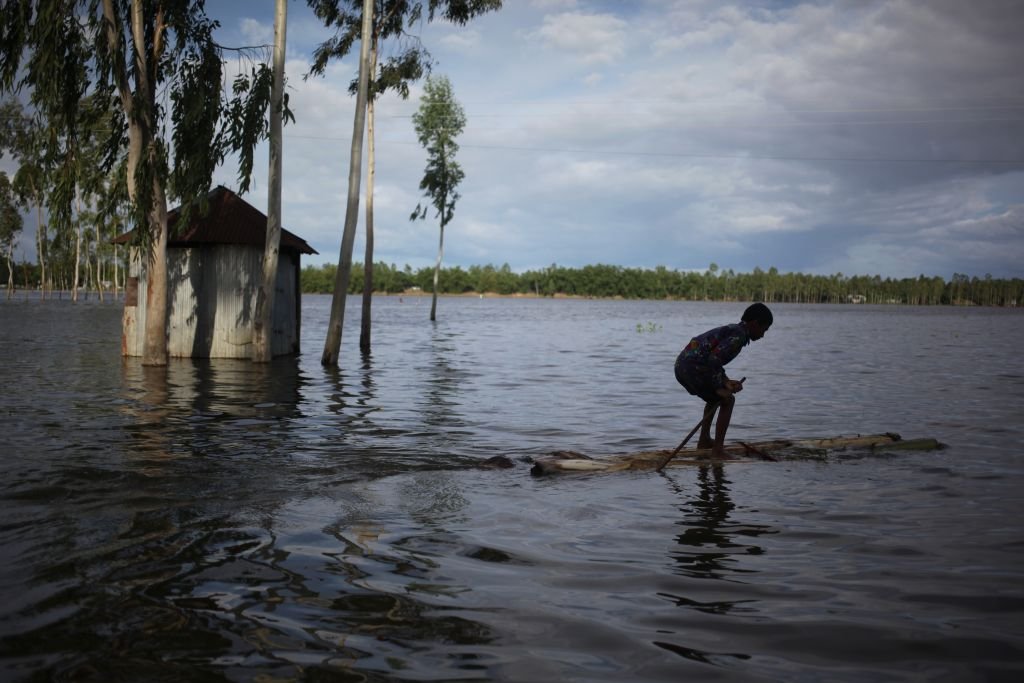 Here you are looking at a child living amidst the aftermath of a massive flood that occurred in Kurigram, Bangladesh. Harrowing, isn't it?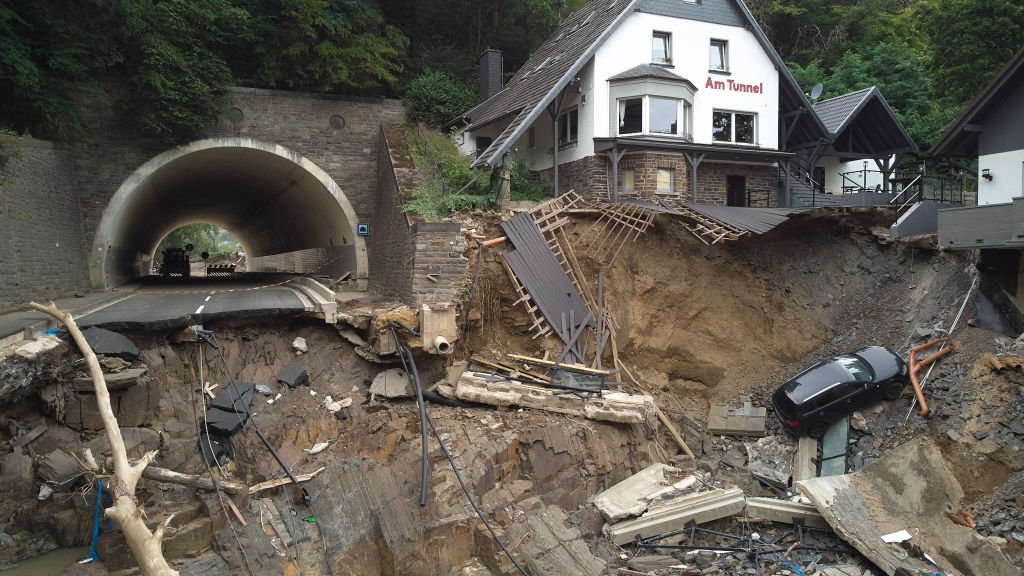 If you think that natural disasters, accelerated by climate change, would only affect the developing countries—think twice. The picture depicted above is the aftermath of a flood in Germany, in July 2021. In fact, the flooding in Germany this year has shocked scientists when it comes to its levels and intensity. 
Hurricanes
There's the fire, there's the water, and now we have the wind—hurricanes. 
In case you're wondering—no, climate change does not necessarily cause hurricanes, but instead, it makes them stronger and much, much more dangerous. According to Professor Pinaki Chakraborty, a professor who led a study on hurricanes, the rising temperature caused by climate change is slowing down the decay of hurricanes and thus, makes them stronger on land. He said:
"Unfortunately, our research also suggests that as the climate keeps warming, the decay of hurricanes will keep getting slower, and consequently, regions farther inland will face the wrath of ever stronger storms."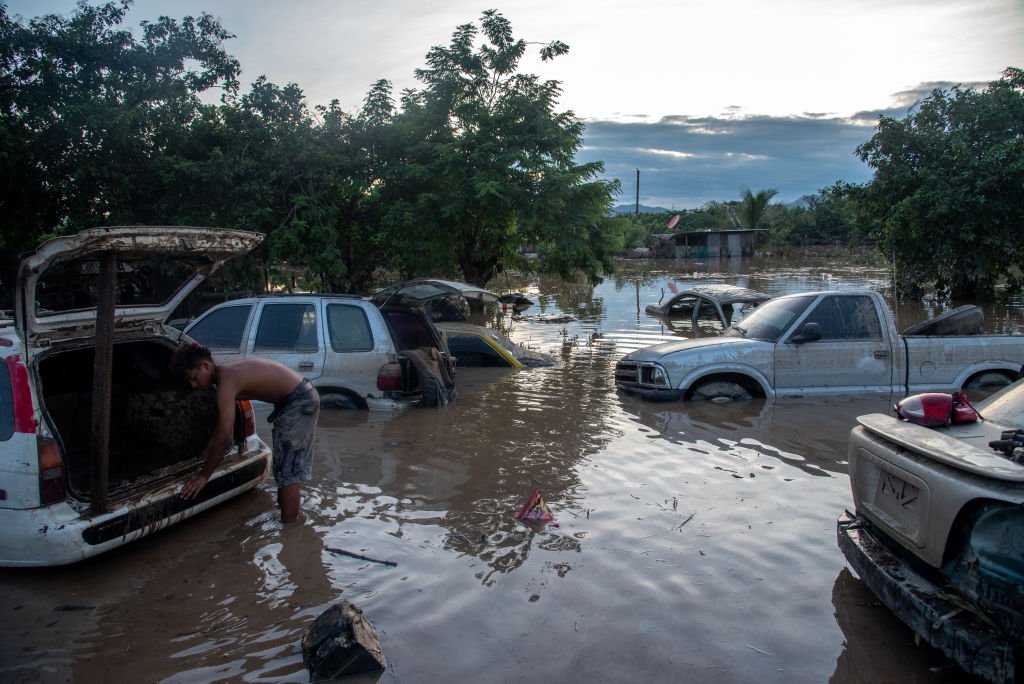 What Can We Do?
The situation is dire indeed, but there are still things we can do to slow it down even if we are unable to stop it altogether. 
On an international level, governments have been trying to work together to lower the emission levels and thus, lessen the impact of global warming. In fact, a climate conference is to be held in Glasgow, Scotland in November this year, where countries will have to negotiate and set targets to dampen the effect of climate change before it's too late. 
And to be fair, given the gravity of the situation, there are not too many things we can do on an individual level that can turn the tide—but like many other things in life, every little effort counts. Reduce our reliance on cars and use public transports instead, take fewer flights, use less energy in general … there are still many ways for us to contribute.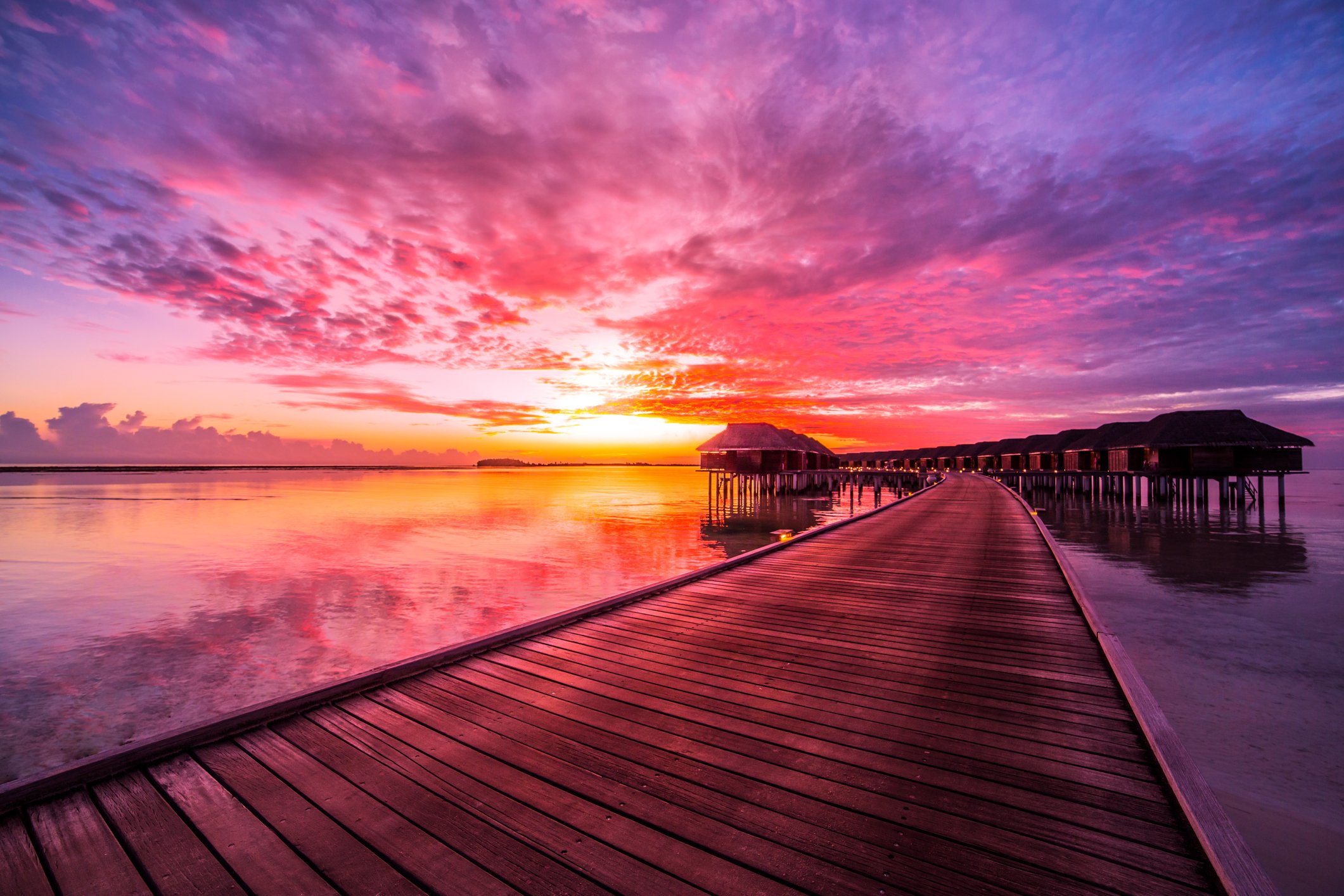 And after displaying various images of disasters caused by climate change, let us end the article with this picture of a beautiful sunset in the Maldives, an island nation in South Asia—due to the rising sea levels, it is currently at risk of being fully submerged underwater by the end of the century if we don't act quick enough. 
It's not just about you or me—it's for our children. Let us give them the chance to witness the beauty we live in; a proud legacy that we can leave behind. 
Things are dire indeed, but it's not too late—every little effort counts. Let us all create a better future for our kids. If you enjoyed reading this article, don't forget to share it with your friends and family. Remember, every effort counts!