Woman Confronts Fiancé over Mysterious Item in His Bathroom Trash
A TikToker by the name of McKenzie Smith recently had thousands of people laughing out loud after confronting her fiancé Jake upon finding a sanitary pad in his garbage can.
In the video, which was uploaded to the social media platform and has since gone viral, McKenzie says that she was visiting Jake's house when she found the pad in his bathroom.
The problem was that she doesn't use pads, and she wasn't aware of any other women that had been in the apartment. Anger can be heard in her voice as she asks him why there is a pad wrapper in his trash.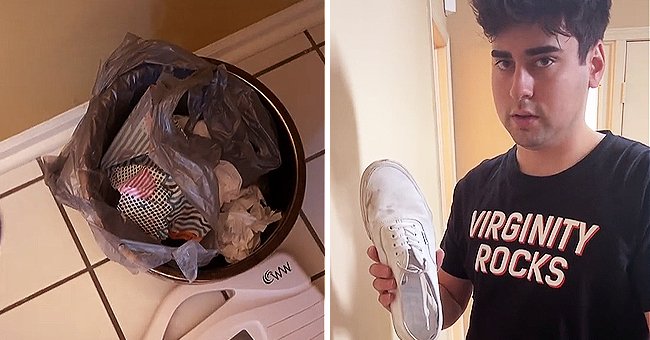 THE SNEAKERS MACGYVER
Jake, who doesn't initially appear on camera, is very confused by what she is asking him and doesn't seem to know what a pad wrapper actually is.
Annoyed, McKenzie calls Jake into the bathroom and points at the garbage, which is when he finally realizes what she is referring to. He even tried to pick it up, but his girlfriend scolded him.
As innocent as he possibly could, Jake tells McKenzie that the pad is his "shoe thing," which didn't help her understand what was going on. He immediately turns around and shows her one of his sneakers.
McKenzie could help but let out a giggle, which eventually evolved into a laugh that made Jake feel very awkward as he realized he had made a hilarious mistake.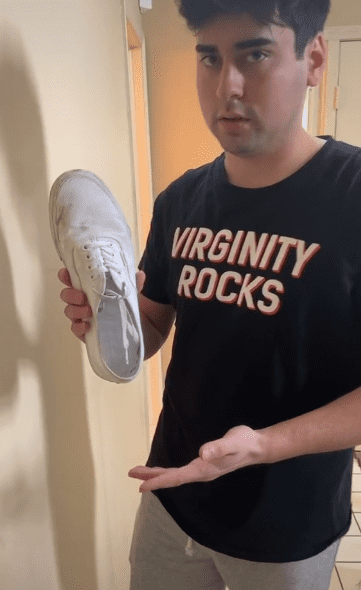 A VALID AND HILARIOUS REASON
As it turns out, he thought the sanitary pad was an insole or a shoe-liner, and when asked why he put the pad inside his sneakers, he said: "My feet were hurting."
Children are also capable of turning something innocent and normal into a hilarious story.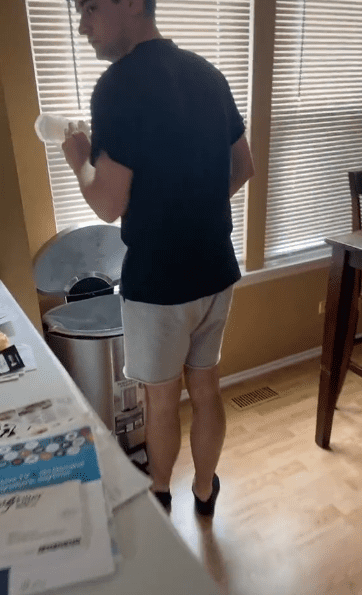 McKenzie then can be heard laughing as she films Jake removing the sanitary pads from inside his sneakers and dropping them in a garbage can, visibly embarrassed.
Some of McKenzie's followers found the whole situation hilarious, while others actually felt bad for Jake. Some even praised him and said that it was a pretty smart idea and that he was onto something.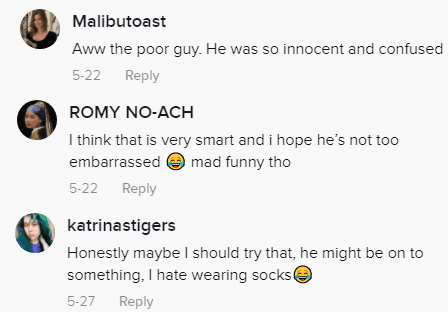 A SPECIAL CAKE
While Jake's innocence led to a pretty fun time for people around the world, a man, whose name is yet to be revealed, also got several laughs after offering his girlfriend a cake.
However, instead of a regular cake, it was a custom-made one depicting a cartoonish figure of his girlfriend Courtney farting to celebrate the first time she passed gas in front of him.
CHILDREN ARE SIMPLY PRECIOUS
Children are also capable of turning something innocent and normal into a hilarious story, just like the little girl who told her mother that she had seen her bra in her father's car.
This set off all kinds of alarms in the woman's head, but, as it turned out, what the girl saw was, in fact, a dust mask, which she described as a "cup thingie with straps."
A 3-year-old girl named Leona also had the internet in stitches after asking for a Lion King-themed birthday cake depicting a dead Mufasa. The reason? Guests would be too sad to eat it, so she would have the cake all to herself.