Girl, 3, Asks for Lion King-Inspired Birthday Cake with a Dead Mufasa & Twitter Loses It
A three-year-old girl generated a lot of reactions from Twitter users with her hilarious birthday cake, which was a Lion King-inspired cake with a dead Mufasa.
Kids are known to make a sweet request for their birthdays, but a certain three-year-old had other concepts about how she wanted her birthday cake to look.
Leona Feigh has become a trend on Twitter after her special request for her birthday cake went viral and sparked a series of reactions from Twitter users after her comedian uncle Casey Feigh shared the post.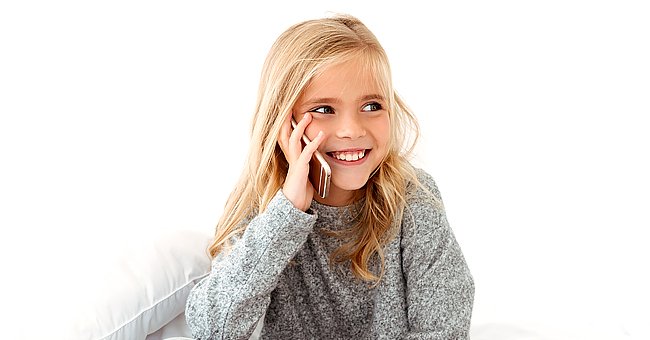 Leona specifically requested for a Lion King-inspired cake but made sure to add some detail to it. She asked for a dead Mufasa to be placed on the cake to discourage others from eating it.
The well-decorated hilarious cake features a bereft-looking Simba on top, looking down at his father's edible body. The moment Leona saw her cake, she was pleased with the detailing.
OMG. I bet they were howling with laughter when they made this.

— carolyn dunn (@carolyndunncbc) May 29, 2021
The cake was specially made by the Thirsty Whale Bakery in Minneapolis, and in an interview with Today, her mom admitted that she was too embarrassed to call and had to email them her request.
The preschooler's Lion King became a thing of concern to most Twitter users who felt it was awkward that a three-year-old would want to be selfish with her birthday cake. One user wrote, "How sad! I remember when three-year-olds were excited to share their birthday cakes with their friends."
She wore black and white makeup and posed beside a creepy blow-up nun.
the detailing pic.twitter.com/oSesDy2EAB

— katy wellhousen (@KatyWellhousen) May 29, 2021
Another displeased user remarked, "She has a great criminal career ahead of her! I would worry about this behavior." A third user noted that he was disturbed that the three-year-old's parents did not deem her behavior inappropriate. A fourth user commented: 
"I don't know dude.... Sounds pretty selfish and without compassion. Not a good sign. Just sayin." 
I thought I was the only one that was concerned that the parents are ok with teaching their child that's it's ok to be selfish and totally self-absorbed. Glad I'm not alone but note that I had to scroll through a lot of comments before I got to yours. 🤯

— Kim Hammond (@azkimhamm) May 30, 2021
Leona's mom Alison, read the comments on the post and reacted to them. She explained that the three-year-old is hilarious and quirky but also has empathy towards other kids.
According to a post, kids' birthday parties can be terrifying and sometimes creepy. Another three year old enjoyed a horror film inspired party. Her story joins the list of kids' birthday parties that shocked the world.
My niece turned 3 today!! She asked for a Lion King cake but specifically the moment where Mufasa dies, because "everyone will be too sad to eat the cake and it will be all for me." pic.twitter.com/UOatqCUSj0

— Casey Feigh (@caseyfeigh) May 29, 2021
The three-year-old Lucia dressed up as a scary nun, inspired by the 2018 horror film "The Nun." She wore black and white makeup and posed beside a creepy blow-up nun.
The post generated a series of funny remarks from other Twitter users after her uncle explained that her friends were part of the fun. Some users noted that it was both fun and creepy.