Judge Mablean Ephriam Has a Look-Alike Daughter Who Is a Famous Producer - Meet Tajamika Paxton
Judge Mablean Ephriam has strong genes, and this is evident as her daughter, Tajamika Paxton, looks every bit like her famous mother. Just like her mom, Paxton also has a successful career. Here is more about the famous producer.
Tajamika Paxton is immersed in the world of entertainment; she is an impressive producer who has scored many victories over the years.
Aside from her skillfulness, she is the daughter of Judge Mablean Ephriam, the star of the legal show "Justice with Judge Mablean." Both mother and daughter have done incredibly well in their careers and share a very close bond.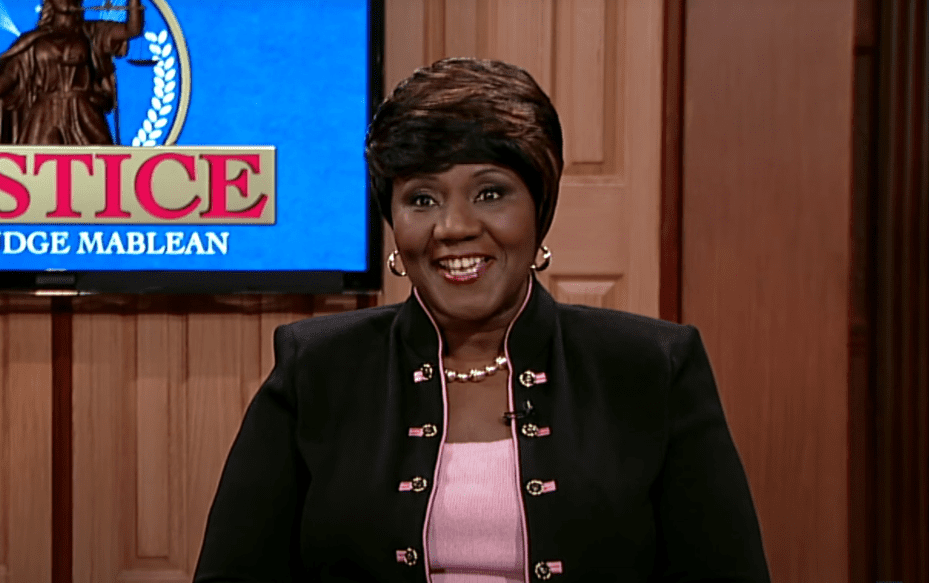 MOTHER-DAUGHTER BOND
Online, Paxton loves to display her unique relationship with her mother so much that it is almost like a ritual. The producer posts photos of herself posing next to the judge and add nothing but admirable words to the caption.
A recent post dedicated to honoring her mom was shared in April. It featured both mother and daughter smiling from ear to ear as they stood closely in a selfie shot. 
The image showed their strong resemblance, and they could easily pass for twins, with one of the pair wearing a honey brown wig and the other rocking her low cut. Paxton's caption, which was for her mom, read:
"As beautiful as she is brilliant. Game changer, rule breaker. A keeper of promises and secrets. Help me wish my Mom a happy birthday today, loves..."
Even when it is not Ephriam's birthday, her mini-me still finds a way to pay tribute to the famous judge. During last year's Mother's Day, Paxton shared a soul-stirring message accompanied by their throwback pictures.
In the post, the pair smiled as they are rocking similar fashion pieces and hairstyles. Via her lengthy caption, the producer revealed how her mother prepared her to handle the problems life throws at her.
A few years ago, the filmmaker shared a snap of her and Ephriam dressed to the nines as they prepared to step out for the Daytime Emmys ceremony. In that same post, Paxton explained that her mom is responsible for her success, owing to the life lessons she taught.
WHO IS TAJAMIKA PAXTON?
Paxton has established herself as a force to reckon with in the entertainment industry. According to her profile, she is a filmmaker and an award-winning documentary producer.
She serves as the Vice President of Documentaries for the Logo TV Network. Through her works that motivate human freedom, this powerhouse has bagged two Daytime Emmys and a Humanitas Prize.
Many have characterized her as a savior who brings unheard stories to the forefront through her captivating documentaries.
She also educates and enlightens the public about occurrences no one has heard of. Some of her works include "Out of Iraq," "A Fat Girl's Guide to Yoga," and "Untitled Judge Mablean Project." 
MOTHER AND DAUGHTER MAKING HISTORY
In 2018, these remarkable figures made history by being nominees for a Daytime Emmy Award at the same time. The "Justice with Judge Mablean" show earned the first nomination for Best Legal/Courtroom program.
On the other hand, Paxton bagged a spot on the nominee's list of the Best Special Class category for her brilliance in the film "Kevyn Aucoin: Beauty & The Beast in Me."
A few months after the groundbreaking moment, Paxton teamed up with Don Handfield to create a family series based on her mom's true-life story.
WHO IS JUDGE MABLEAN EPHRIAM?
Judge Ephriam is a qualified legal expert who developed an interest in law as a teenager. First, she worked as a Correctional Officer in law enforcement for the Federal Bureau of Prisons.
Ephriam then proceeded as a paralegal in the Law Office of Stanley Sanders; she became a certified law clerk and later landed a role as the overseer in the legal show "Divorce Court."
Apart from working as a legal expert, she is a philanthropist who created "The Mablean Foundation" and works as a public speaker for Women's Conferences, civic organizations, colleges and schools, and churches.
Ephriam has also worked on and produced black films like "Madea's Family Reunion," "Diary of a Mad Black Woman," and "Madea Goes to Jail."