Daily Cartoon: The Differences between How Cats and Dogs Perceive Themselves
Dogs and cats are lovable pets, and both dog and cat owners have different reasons for liking their pets. Some of the reasons may be the same across the board but they inform on how these pets perceive themselves.
Usually, dogs tend to be clumsy, often bumping into things when they go about their daily activities. Dog owners would agree that their pets enjoy energetic games that have them bouncing around.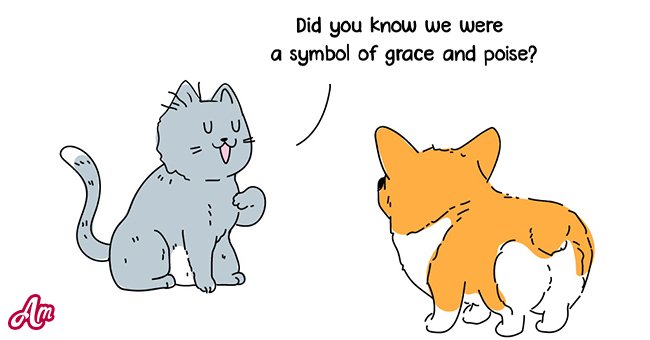 Nevertheless, it does not matter the amount of damage caused, their owners recognize them as a very present help in times of need. This is why dogs often hear their owners refer to them as a good boy or a good girl. 
Cats, on the other hand, are majestic in nature. The words that they often hear from their owners make them behave puffed up and they would really not engage you in games like their dog counterparts. They will rather walk around like they own the place. 
While dogs might be generally humble, cats show pride in the way they perceive themselves. Let's settle the score on how dogs and cats see themselves. Check out these AmoMama cartoons about the charisma of our feline and canine friends.