'Dog the Bounty Hunter' Star Duane Chapman Reveals Details & Date of Wedding – Meet His Fiancée Francie Frane
While many count themselves unlucky in love, Duane "Dog" Chapman considers himself one of the luckiest men to have found love so soon after the loss of his wife, and now, wedding bells are already ringing.
Duane "Dog the Bounty Hunter" Chapman is a lucky man, and just over two years after the passing on of his beloved wife Beth, he's ready to walk down the aisle with his new fiancée Francie Frane.
Fearing that he'd get in trouble with his fiancée for announcing without consulting her, Duane disclosed that they'd already picked a venue and set the wedding date for September.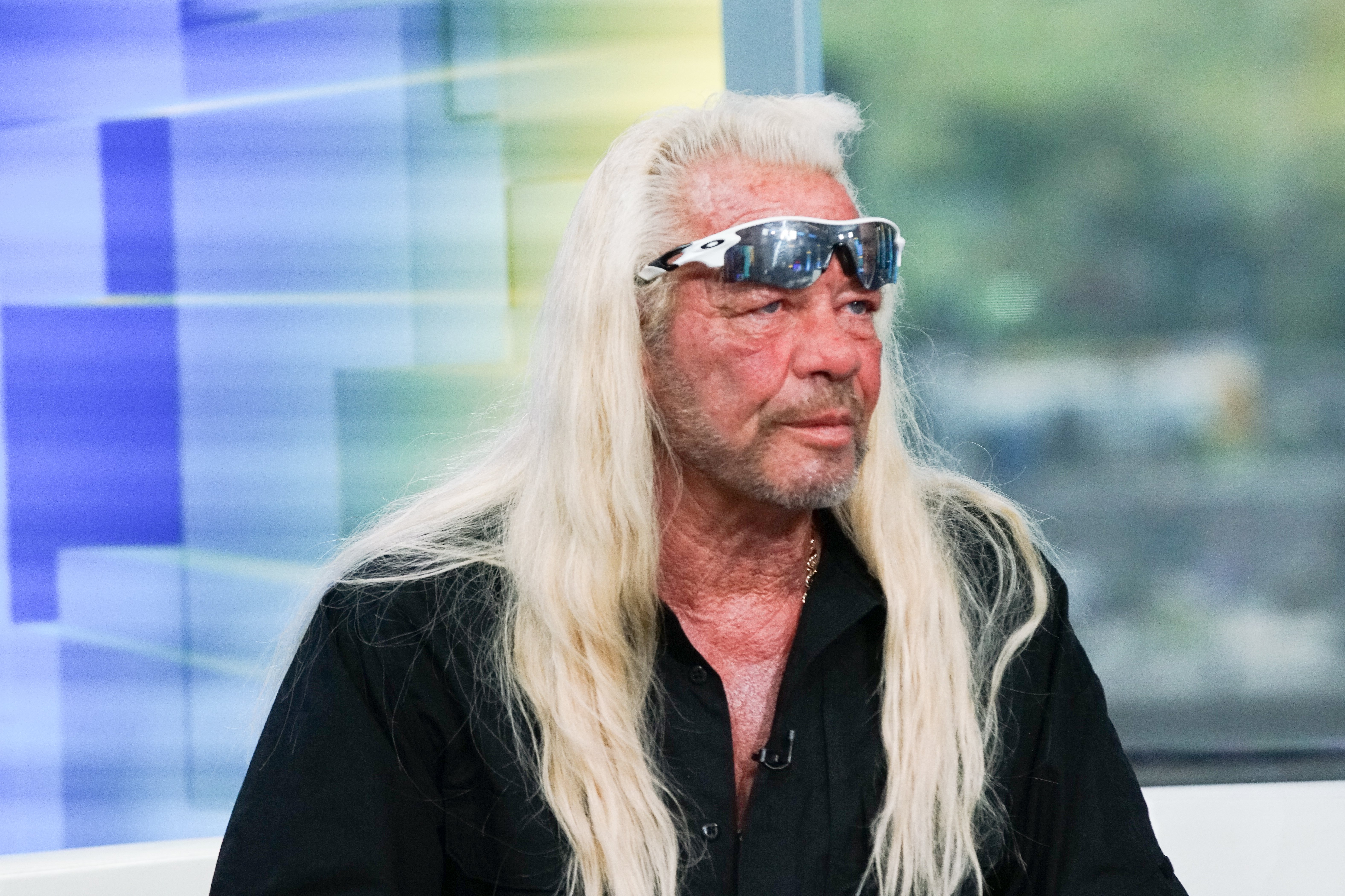 On Tuesday, Duane spoke on the "Two Guys From Hollywood" podcast, disclosing that he and his fiancée had already picked a venue for the big day.
Duane and Frane met under unconventional circumstances after losing their spouses, and only ten months after Duane lost his wife, the romance between them was already brewing. Duane confirmed their wedding plans, saying:
"I'm getting married. We went to the venue, picked it out yesterday, looked at it. Man, it costs a lot to get married."
Duane had earlier hinted at their relationship reaching another level on his Instagram when he declared his love for Frane, saying he would prove it beyond doubt.
On the Tuesday podcast, Duane disclosed that France's husband had passed on a year before Beth's demise, and he felt terrible for wanting to have a companion besides his late wife and so soon after her death.
He says he read the Bible on the part that God created Eve for Adam, and that's when he realized that God does not want a man to be alone, so he went ahead with his plans to date Frane.
Bonnie came out to support her dad and his fiancee, following fans' criticism over how fast he's moved on.
A source disclosed to the US Weekly that since Frane came into Duane's life, his life has taken a turn, and the couple has been looking forward to being man and wife for a while. They, however, had to put off any plans due to COVID-19 restrictions. 
The source also disclosed that the September 2 wedding would be an intimate one, attended only by close friends and family, which is a far cry from what Duane imagined his wedding would be - attended by many, including fans.  
Duane says that he knew Frane was the one since meeting her, adding that they'd both known that their union was special, seeing as they bonded over grief. Duane describes their upcoming nuptials saying:
"This isn't just a wedding ceremony, it's going to be a marriage. I knew Francie was the one almost straight away, and we're both looking forward to spending the rest of our lives together."
The new Mrs. Chapman, a Colorado rancher, may have won Duane's love, but in the time that the two have been together, she has also helped Duane live his best life.
Having gone through the loss of a spouse herself, Frane has understood Duane's grief, which has allowed the two to bond over the circumstances of their loss. They have also bonded over their faith.
Frane has won not only Duane's heart, but his daughter's as well. Bonnie came out to support her dad and his fiancee, following fans' criticism over how fast he'd moved on.
She asked people to be considerate of how hard it's been for her dad, having lost his beloved wife, and asks everyone to be happy that he's found happiness in Frane.
She also went ahead to respond to a fan saying that Beth sent Frane to help comfort Duane. She referred to Frane as a wonderful woman and ended the long rant by welcoming Frane to the pack.