'Dog the Bounty Hunter's Daughter Lyssa Chapman Shares Rare Romantic Snaps with Fiancée Leiana Evensen
Lyssa Chapman, daughter of famous "Dog the Bounty Hunter" star Duane Chapman is enjoying life with her long-term partner and fiancée Leiana Evensen. They recently marked their fifth year together in style.
Since the Chapman family made their onscreen debut in 2004, where they thrilled the world with their ability to catch criminals, they have remained a sweetheart and subject of interest to fans and followers of their show.
While each family member has their charming trait, Lyssa Chapman's life often seems to find its way into the spotlight, especially her love story, which she never fails to share on her social media.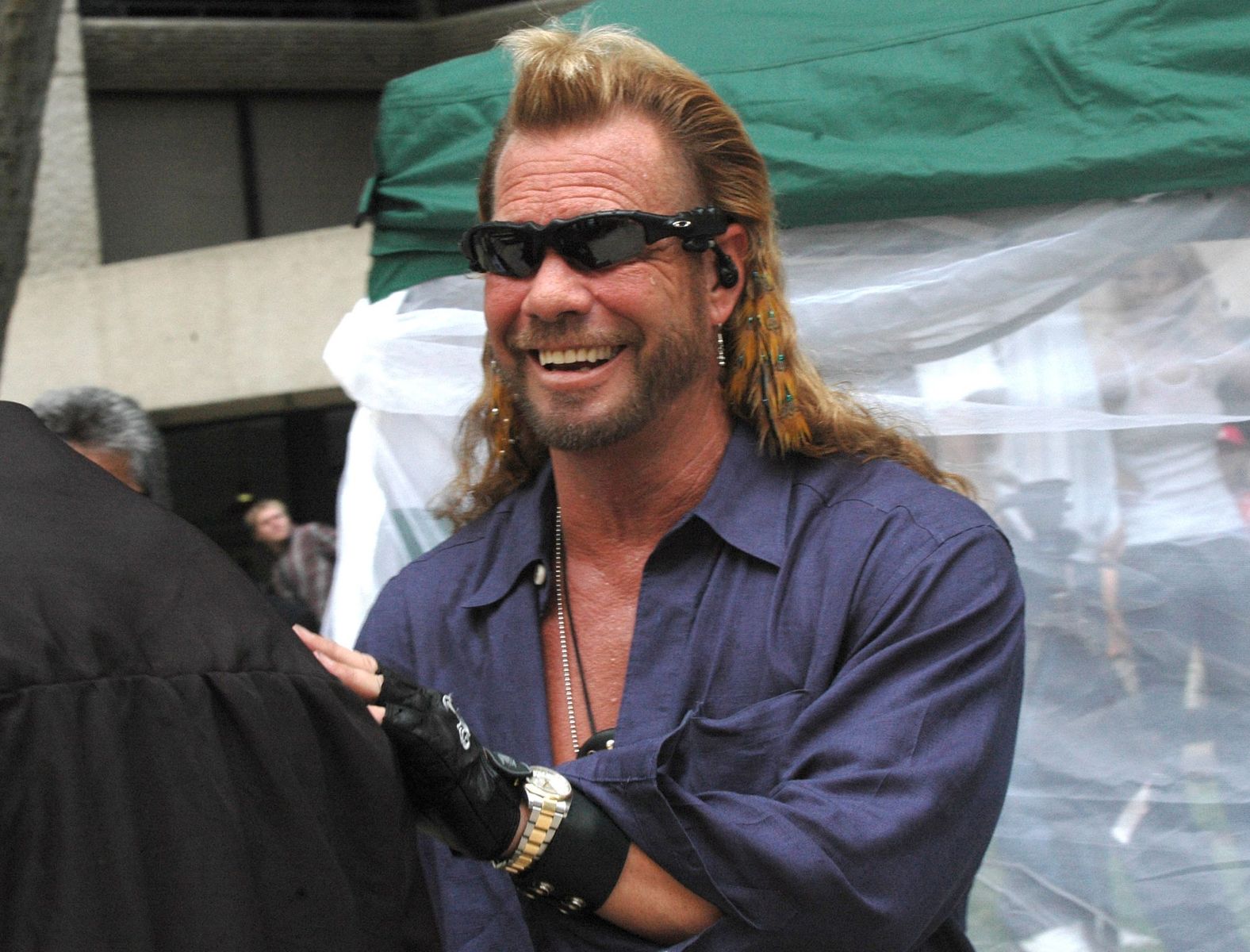 5TH ANNIVERSARY
Lyssa recently took to her Instagram page to share a sweet picture of her and her long-term partner, Leiana Evensen, looking loved up. In the caption of the post, she wrote,
"Happy 5 years my love."
Lyssa and her partner seemed to have marked their special day in the most romantic way possible. In one of the slides Lyssa shared, the lovebirds were pictured sharing what looked like a dinner date.
Although they appeared in simple but stunning outfits, it was obvious that the couple was in love. Lyssa had a broad smile on her, and her partner looked blown away by their romance.
The mother of two and businesswoman is one of twelve children of Duane Chapman, which he shared with his third wife Lyssa Rae Brittain and has been in a relationship with Evensen since 2016.
This seems to be the 34-year-old's most passionate relationship after several failed attempts at finding love, including a divorce from Brahman Bo Galanti, who she married in 2009 and shared her child, Madalynn Grace Galanti with.
THEIR RELATIONSHIP
Since meeting at a store Lyssa owned, the lovebirds have found it hard to go their separate ways. In an Instagram post, Lyssa's wife-to-be also paid tribute to her partner. 
She gushed over how much she has learned in the five years they have spent together and also expressed her excitement towards their future.
Lyssa's first experience of motherhood came when she was just a 15-year-old teenager.
She called Lyssa her favorite adventure person and the only one she wants to be with all the time. Confessing her love for the former bail bondswoman and bounty hunter, Evensen thanked Lyssa for the support and love they have shared.
Their romance was propelled by their sweet mutual interests and drive, including shared birth dates. A few months after meeting, the duo realized their connection was intense. 
They met each other's parents shortly after their relationship began. Lyssa had already imagined a life with her crush and wanted nothing more than to be with her. The couple enjoys going on vacation together, and Evensen gets along with Lyssa's kids perfectly.
POPPING THE QUESTION
Evensen popped the question to Lyssa in 2017 during a 2017 trip to Seattle. As their fans expected, the mother of two wasted no time in saying yes to the biggest question of her life, and since then, fans have wondered when they would be seen walking down the aisle.
Despite being together for five years, the couple does not appear to be in a hurry to walk down the aisle. According to Lyssa, marriage is just a formality; what matters is the love shared.
HER PREVIOUS RELATIONSHIP
In her failed marriage to Galanti, Lyssa revealed she was often subjected to abuse. The union was marred by violence which often left the reality star and businesswoman fearing her life.
Lyssa was said to be reluctant to get the police involved in her marital crisis, but after counseling and therapy, she decided to get a divorce to move on with her life.
PREGNANT AT 15
Lyssa's first experience of motherhood came when she was just a 15-year-old teenager. Her first child Abbie Mae Chapman was born out of an illegitimate relationship to a 24-year-old Brendan.
Brendan was later arrested for statutory rape for having sex with a minor after the details of their relationship were made public, but that did not deter the 34-year-old from being a doting mom.
Last year, on her daughter Madi's 11th birthday, Lyssa shared a touching post alongside a clip of her giving birth to Madi. For Lyssa, being a mom is her most cherished role, and she does it with pride.