Savannah Chrisley Turns 24 as Her Dad Todd Chrisley and Mom Julie Chrisley Celebrate Her B-Day With Unseen Photos
Celebrating a child's milestones is any parent's greatest joy, and today is a joyful day for Todd and Julie Chrisley. They are celebrating their daughter Savannah's birthday with never-seen-before photos.
Savannah Chrisley turns 24 today, and her parents Todd and Julie Chrisley, are beyond themselves with joy as they reminisce over the past years of their daughter's life.
Todd celebrated his daughter with a beautiful photo of Savannah in a black pantsuit and a pair of cute white heels. In the photo, the birthday girl is holding on to a chair and is sporting a bright smile on her face.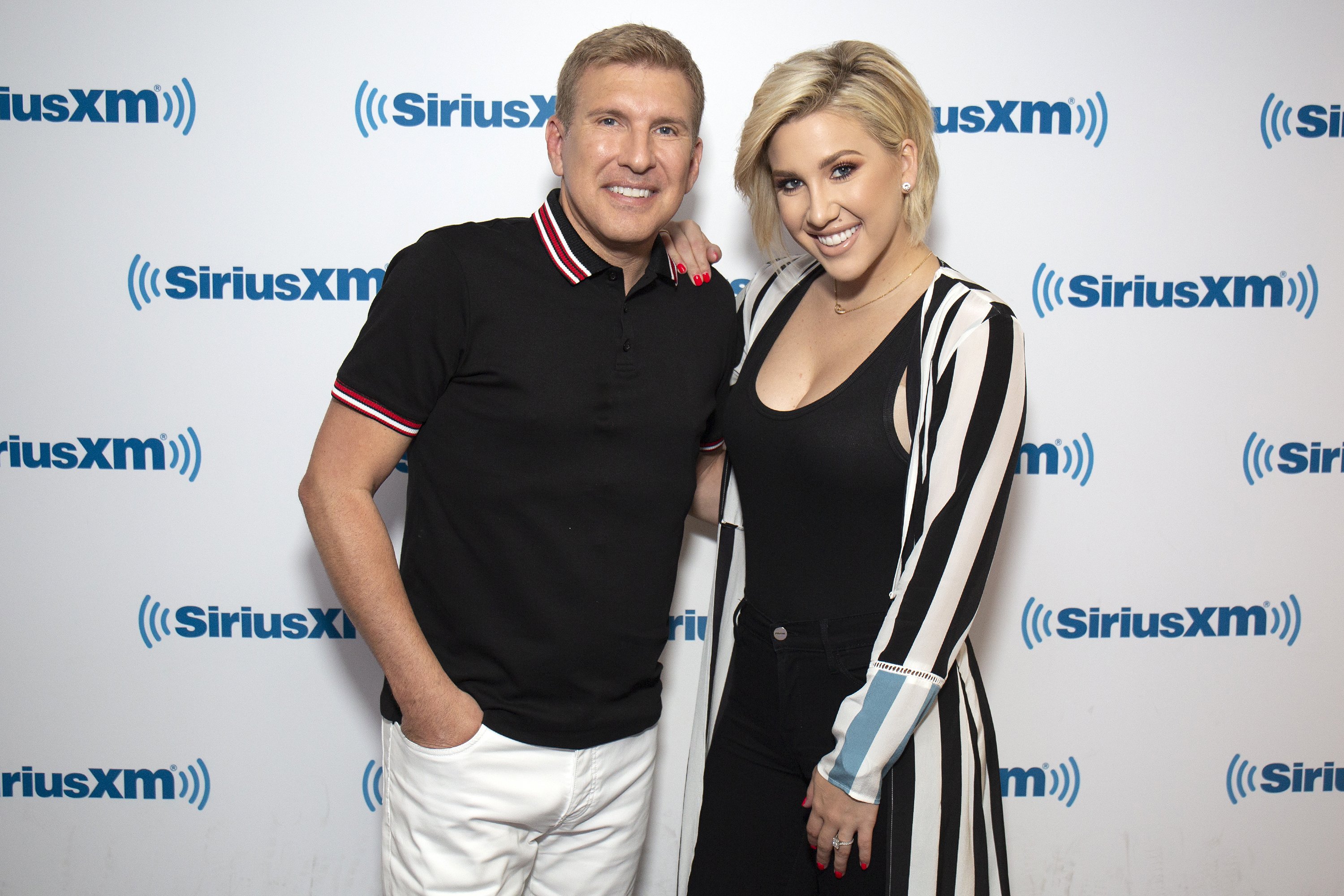 The photo was accompanied by a beautiful caption from the proud father, saying that even though it is her special day today, she makes every other day special. He went ahead to express how much he loved her and wished her a life full of blessings.
He described Savannah as compassionate and kind, a sentiment his wife Julie concurred with in her own tribute to her only daughter.
The proud mother posted a series of photos that included some from Savannah's childhood and throughout her journey growing up. Some also featured special moments between mother and daughter and were accompanied by a beautiful tribute. She wrote:
"I can't believe you're 24 today! Where did the time go? Today and every day I am so proud of you and the young woman you have become."
She described Savannah as a beautiful person inside and out. She went on to commend her on how hard she works, how much good she does to others, and how giving she is.
She concluded the post by thanking God for choosing her to be Savannah's mother before she declared that her love for her daughter went beyond the moon and back.
Savannah's relationship with her parents can only be described as enviable, and during the show "Chrisley Knows Best," father and daughter can often be seen sharing laughter and are practically inseparable. 
Do not be fooled, however, that the Chrisley parents only dot over Savannah. The Chrisley household has four other children, Lindsie, Kyle, Chase, and Grayson Chrisley.
The Chrisley family patriarch and his youngest daughter both share a love for the finer things in life and have the kind of relationship that many only read about in novels. 
Throughout the show, the two have always been cast as best friends, always hanging out and plotting together, which is a reality in their lives, and not only for the cameras. 
In 2017, Savannah opened her new clothing line named "Faith Over Fear," which features open shoulder tops, distressed denim trousers, and loose-fitting t-shirts. 
She aimed at an all-inclusive collection that would cater to people of all ages and still remain trendy. She attributes her success to her dad, who she says is tremendously proud of her. She spoke to People, saying:
 "My dad has been the biggest supporter of me throughout. He's my best friend and without him, I couldn't have made it happen. He loves all of the pieces I have in the line."
Her relationship with her mother is just as tight, and she recognizes Julie as her strongest role model. This was evident in a tribute made on Savannah's Instagram to her mom after she beat breast cancer. 
Despite dealing with her own health issues, including undergoing surgery for endometriosis, she recognized how hard her mother had fought to beat cancer in a beautiful photo of Julie smiling beautifully.
Do not be fooled, however, that the Chrisley parents only dot over Savannah. The Chrisley household has four other children, Lindsie, Kyle, Chase, and Grayson Chrisley.
Lindsie and Kyle Chrisley are Todd's children with his first wife, Teresa Terry, whom he divorced in 1996, while Chase, Savannah, and Grayson are his children with his current wife of 25 years, Julie Chrisley.