How Celebrities Would Look without Hair
We always look up to our favorite celebrities, not just for their impeccable performance as actors, but also for their humanitarian spirit and unparalleled fashion sense. Whatever they wear becomes the talk of the town. 
Fans follow their beloved divas in all walks of life, particularly for the way they carry themselves in reel and real life. Victoria Beckham has been the center of attention multiple times for her signature haircuts. 
Similarly, Pitbull has been rocking the music world with his one-of-a-kind rapping expertise, and his 'bald look' is loved by the audience across the globe. We're all special in our own way and our style statements vary accordingly. 
The fashion world presents the perfect example of diversity, and traveling off the beaten path is slowly becoming the order of the day. And that's why we decided to steal a page from our favorite celebrities' stylebooks as a refresher course. 
At AmoMama, we're always ready to try something fun and exciting, and we thought about doing a little experiment by drawing portraits of some of the shining Hollywood stars in all their glory but without hair! Have a look. 
SNOOP DOGG 
The 49-year-old artist has been blessing the music world since the early 1990s. Also known as Snoop Lion, we've seen him rocking jewelry pieces, cool sunnies, and his signature hat, but have you ever wondered how he'd look without hair? Here you go!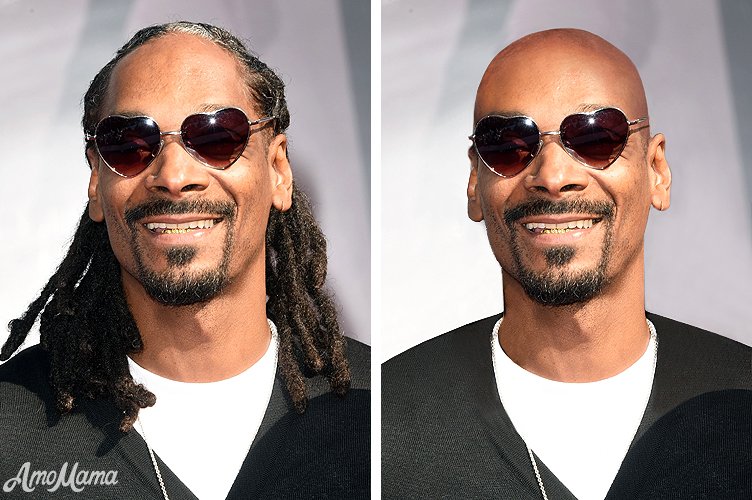 ROBERT PATTINSON 
From playing the sparkling Edward Cullen in the teen sensation Twilight Saga to becoming Batman, Pattinson has come a long way in his acting career. He's popular for his tousled hair look, but even without hair, he looks dashing!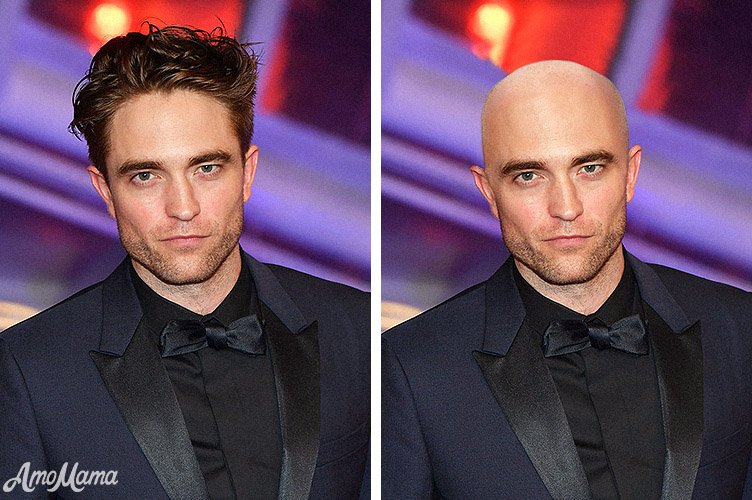 KEANU REEVES 
Mr. John Wick is clearly immortal in real life because he only gets better with time. Our favorite introverted star is a silent fashion influencer, so no matter what style he chooses to rock, we love him all the same!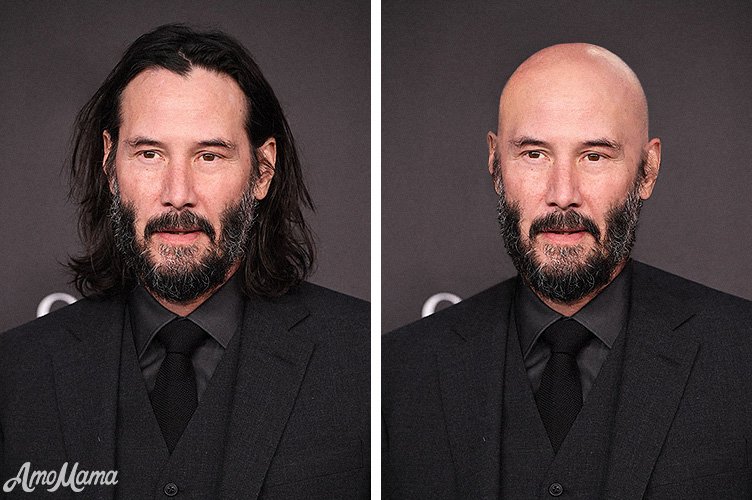 BRAD PITT 
Is aging backward even possible in real life? Of course, it is, but only for a chosen few, and Brad Pitt tops the list. The "Curious Case of Benjamin Button" star continues to stun the world with his grace and grandeur, and we love his bald look!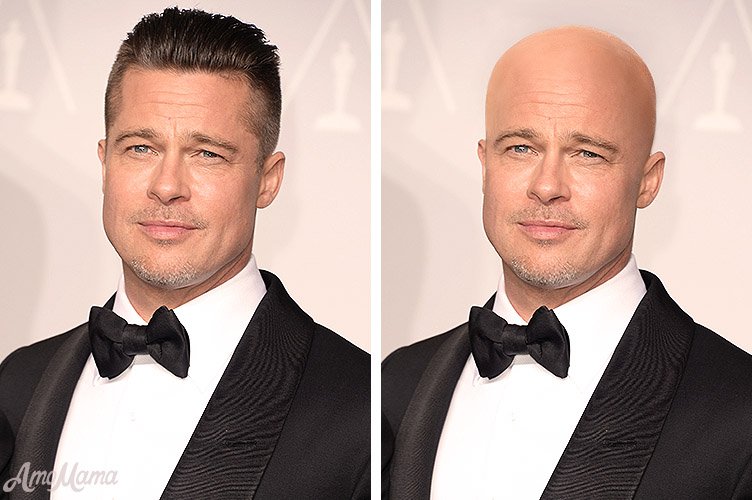 JOHNNY DEPP
Mr. Jack Sparrow's messy hair and french beard have been the talk of the town since time immemorial. As of now, the 58-year-old actor continues to steal hearts with his dashing style. Aye aye captain!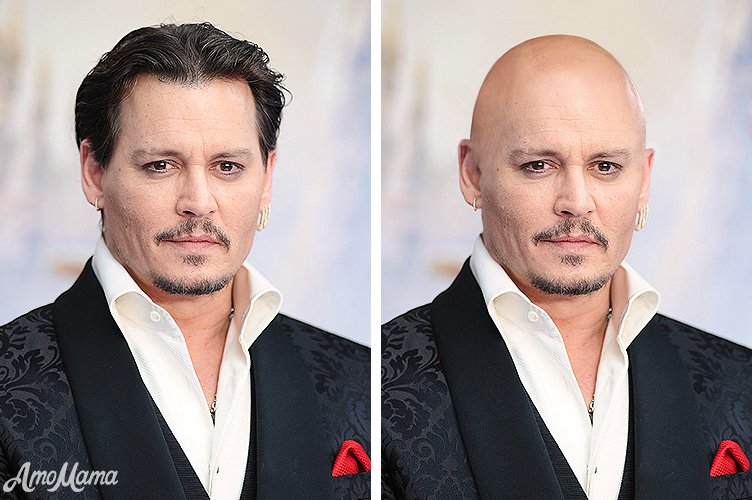 Did you enjoy seeing your favorite stars hairless? Who other stars would you like to see without hair? Let us know and we'd be happy to experiment a little more. Stay tuned!