Khalil Kain AKA Raheem from 'Juice' Has Tattooed Wife & 2 Biracial Kids - Meet His Family
Many remember Khalil Kain, who played Raheem in "Juice," as a 27-year-old young babyface-looking man, now, he is married to a tattooed wife, and they share two biracial kids — meet his family.
For movie lovers, Khalil Kain remains the fantastic actor who gave his all and brought to life the character of Raheem, one of the group members in the film "Juice."
Since the blockbuster movie, the characters have witnessed changes in various areas of their lives, and Kain is one of those with a sweet story to share.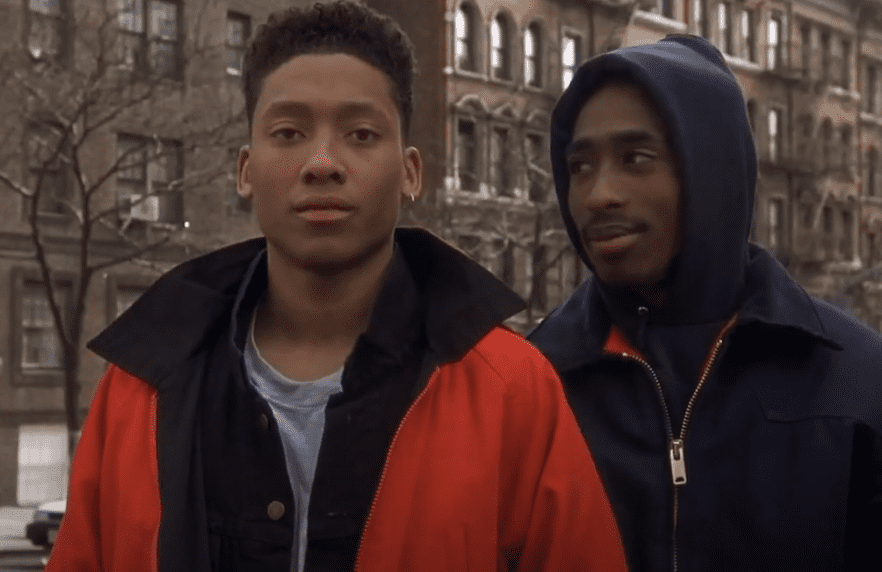 He is a father of two biracial kids and has been married to his wife, who is of a different racial background. Here is everything about Kain's army.
WHO IS KHALIL KAIN'S WIFE?
Kain's wife is Elise Lyon, a New York-based artist who was born in Evansville, Indiana. She intends to tell a story that would last through generations through her incredible works using textile mediums, stitching, and fibers in her canvas.
Lyon has been active for about a decade, becoming interested in using colors and textures to represent a traditional story as a young girl. The artist was raised by a mom who was a native of Papua New Guinea, and her family often talked about tribal stories. 
This also ignited her love for experiencing other cultures by traveling the world and creatively representing them in her body of art. Lyon's creativity is also expressed with her body inks. The mother of two has many tattoos beautifully crafted on her skin.
THE COUPLE'S LOVE STORY
Both Kain and his wife have a sweet relationship, despite being from two different races. While the actor is an African American, his wife is Caucasian.
Lyon often gushes on her husband online by sharing adorable photos and adding heart-melting messages. When they celebrated their wedding anniversary in 2018, the artist shared a picture of her and the "Juice" star all loved up. The caption read:
"Another year...couldnt ask for a better best friend. Love you bub."
Even when it is not a special occasion, the mother of two always celebrates her leading man. A few years ago, after sharing a close-up up snap with him, she explained that Kain is a great partner. She quipped:
"He's brilliant. Handsome. He is supportive and talented. He's a mean cook. He has a sense of humor that just makes life easier...My best friend. I really like this guy.
PARENTHOOD 
Kain is a great lover and scores excellent as a parent who is never too busy to flaunt his love. Like their mom, his kids have been beneficiaries of this invaluable affection.
Online, the "Juice" alum has nothing but sweet comments to make about his family. In one of his updates, he posted an image of his son, Luka Kain, an upcoming actor, and added:
"Proud of this young man...My son Luka is absolutely wonderful in this starring role."
When his daughter Noa Drake turned 21 in 2019, the proud dad uploaded a throwback picture and laced it with an honorable message. Kain wrote:
"This little baby right here turns 21 today. What a glorious woman you've become. So proud. Party hard, mama… You will always be my heart. Dad."
Noa is taking her time and charting a course, it is unclear what she is up to, but her brother, Luka, is following their dad's footsteps.
The young actor who shares a striking resemblance to Kain has been in productions like "Law & Order: Special Victims Unit," "Adam," and "Saturday Church."
WHO IS KHALIL KAIN?
Apart from being an incredible actor, lover, and father, Kain possesses a creative mind that has made him explore other entertainment mediums. He is a writer, producer, poet, socially conscious songwriter, and guitarist.
CAREER-DEFINING MOMENT
Kain became a professional actor after appearing in "Juice." He had worked odd jobs and featured in commercials but never on any big-time production. When he auctioned for "Juice," he was 27, as opposed to the other teenagers Tupac, and Omar Epps.
He explained that his colleagues were experienced in acting, and what helped him was his life's experience which fueled his confidence during his audition.