Serena Williams Shows off Her Afro & Killer Curves Posing in $50.00 Martina Asymmetrical Sweater Tank in Ivory
Serena Williams is not only successful in her career as a tennis player, but she is also the CEO of a clothing brand. The icon recently launched a new outfit and shared a picture of herself in it, which caught the attention of fans. 
Serena Williams remains one of the greatest athletes ever to step foot on a Lawn Tennis Court. At 39, the icon has 23 Grand Slam titles to her name and is an inspiration to millions of people, with her impact in the world of sports.
Even though Williams is known to be a great athlete, she has also proven to be a professional in the world of fashion. On Wednesday, the mom showed her social media fans how fashionable she could be with a post.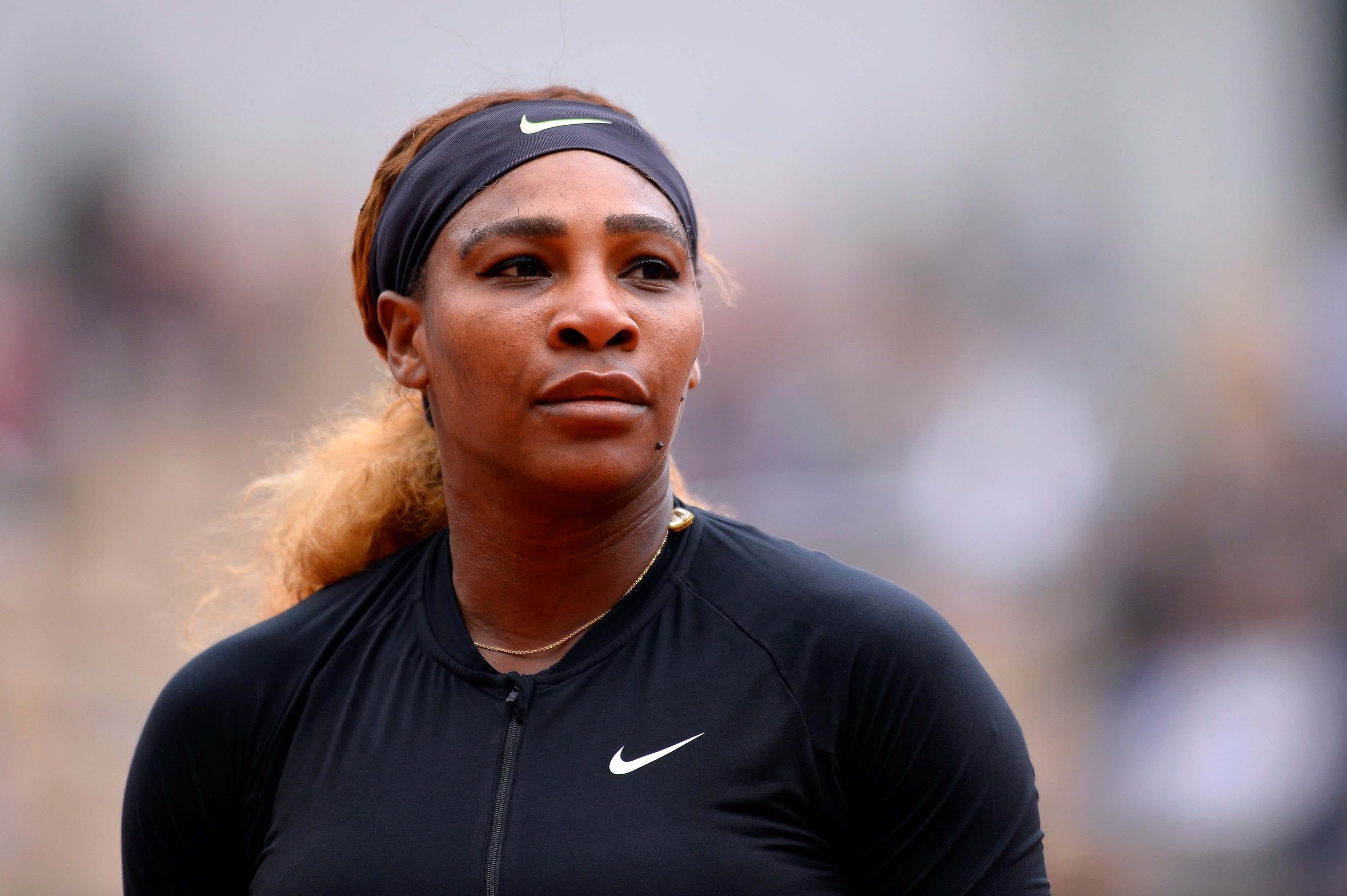 BEAUTIFUL SERENA WILLIAMS!
On her fashion brand's Instagram page, Williams shared a snapshot that saw her looking beautiful in a new collection. She donned a white Martina Asymmetrical Sweater Tank top in Ivory and a pair of polka-dot pants. 
The tennis icon flaunted her black Afro and posed, sitting on sofa-like furniture. Williams sported a subtle yet elegant face beat and topped off her look with an array of accessories like golden earrings, a bracelet, and rings. She captioned the post:
"Lounge, but make it fierce."
The Nike ambassador also urged her fans to purchase the outfit, which is sold for $50.00 according to the brand's official website. Since the post was shared, over eight thousand people have clicked the like button, with over a hundred comments.
SERENA WILLIAMS, THE BIG INSPIRATION 
Williams does not only flaunt her fashion sense and curvy body on Instagram; the star also showcases her fashion prowess on the Tennis court. While some fans may see her outfits as ordinary, Williams has revealed that many of her attires have connotative meanings.
During the 2002 US Open, Williams appeared in an all-black Puma Catsuit and a $29,000 Harry Winston diamond bracelet. Although she received backlashes for her outfit choice, the icon noted that the outfit made her like a cat, who could go very fast.
Williams does not only wish to motivate women to feel their best when they dress up but also has a dream of being a constant inspiration to her little daughter, Olympia Ohanian. 
During an interview, the star confessed that all she wanted was to make Olympia proud, show her the strength of women and inspire her to become the best person she can be.
OLYMPIA OHANIAN
Williams has successfully passed down many things to her adorable daughter, including her love for dressing up. Fans of the toddler get to see Olympia flaunt her sense of style on her Instagram page.
In one of those posts, the little girl shared some photos from a trip to the Palace of Versailles. Olympia was dressed in a yellow ballroom dress paired with gold peep-toe sandals, and fans adored the tot.
SERENA WILLIAMS' VIEW ON MARRIAGE
Williams shares her three-year-old daughter with her husband of three years, Alexis Ohanian. Even though the gold medalist appears to be enjoying her marriage, she has revealed that marriage is not bliss. 
In an Instagram Q&A video, Williams made it known that marriage could be blissful if one worked at it. But, for the star, a relationship or marriage is all about commitment and loyalty. 
In her final words, the fashion enthusiast admitted that love was a fantastic feeling and further noted that if anyone had the opportunity to experience it, it would be an extraordinary feeling.
SERENA WILLIAMS' SAD EXIT
Over the years, Williams has shown immense love for her husband, daughter, culture, and the tennis court. In searching for her 24th grand slam title, Williams entered the 2021 Wimbledon Championship Tournament in June. 
Although she looked forward to giving her supporters a show, her dreams were cut short after she slipped while serving in the fifth game and was injured.
Williams was forced to withdraw but got tons of encouragement from the crowd. As Williams still tries to recover from her severe injury, fans are optimistic that the star would be returning to the court in no time.