Fans Can't Stop Gushing after Toni Braxton's Son Diezel Shows off Curly Hair Posing in Black Jacket
Toni Braxton's son, Diezel, recently showed off his slick good looks in an Instagram update. He is a model who has worked with big brands; here are a few more things about him and his talented family. 
Toni Braxton is a proud mother of two boys who inherited her good looks and subsequently her fan base. One of the two kids, Diezel by name, recently took to his Instagram page with gorgeous shots of himself that flaunted his curly hair, and fans of the boy have not stopped gushing over it. 
The first picture in the slide Diezel shared was taken from a higher angle that drew attention to his healthy-looking hair, which was so long, strands of it fell past his handsome face to tease his slim shoulders.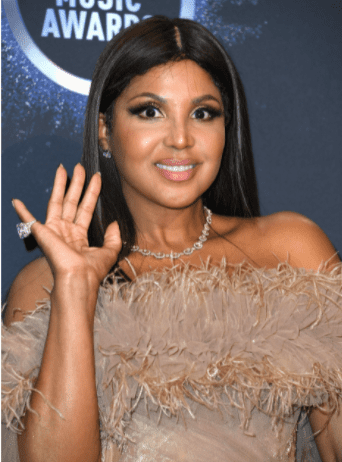 He was seated on a green lawn with a somber look on his face. The second shot saw the camera lowered to his level, bringing the viewer face to face with the boy's soulful gaze.
The pictures were taken under natural lighting conditions that highlighted a delicate, near-perfect facial structure reminiscent of his mother's. 

For the shoot, Diezel was dressed in a simple black suit worn over a white inner shirt and coupled with black matching suit pants. The pictures speak a thousand words, so Diezel did not weigh in with a lot more in his caption. He simply wrote, "Love$ick(sic)." 
Immediately the post went live, Diezel's followers took to the comment section with compliments, most of which were centered on his curly hair.

One fan went as far as demanding that she be given the hair while another declared that it was "everything." It is no surprise that Diezel's picture has his fans in their feelings; after all, as an experienced model, the boy knows exactly how to make people pay attention.
In 2018, he signed a modeling contract with one of the world's leading modeling agencies — Wilhemina Models. The whole world was aware of the major achievement because his mother would not stop talking about it.

She proudly made the announcement on social media with a picture that captured her posing with Diezel and Bill Wickerman, the CEO of the agency. 
Diezel is Braxton's second son with her former husband, Keri Lewis, his brother, and Braxton's first child is Denim. Here are a few more things people don't know about Diezel. 

HE USED TO HAVE AUTISM 
Diezel was diagnosed with Autism at a very young age, which pushed his mother to become involved with organizations fighting for those who fall in the autism spectrum.
Braxton was very candid about the whole affair and even brought the diagnosis into the spotlight. She documented his journey publicly and was vocal about her belief that it could be cured.

Her views created controversy among netizens who believed Autism was a lifelong diagnosis. Because of her son's diagnosis, Braxton took it upon herself to use her voice to draw attention to Autism.
She became deeply involved with Autism Speaks, an organization that aids research on the medical condition. Braxton's journey as a mother with an autistic son started making headlines when she started to reveal her boy's notable strides.
At age eight, he seemed to have made a total recovery as he was talking and playing with other kids. It was shocking, even disbelieving, but the proof was right there. 
By 2016, Braxton revealed that her son had overcome his diagnosis which meant no more Autism and this has been proven with the life he's been living ever since.