Toni Braxton's Son Diezel Poses in Graduation Gown with Both Parents & Brother in New Photos
Toni Braxton's younger son, Diezel, made her a proud mom in new pictures shared on social media as he celebrated his high school graduation with her and other loved ones.
Music star Toni Braxton's son, Diezel, is done with high school and ready to continue his academic journey into higher education. His happy mom did not hesitate to share the big news on Instagram.
On Diezel's Instagram page, fans got to celebrate him as he posted some photos from the occasion, chronicling the events of the day and how his family "turned up."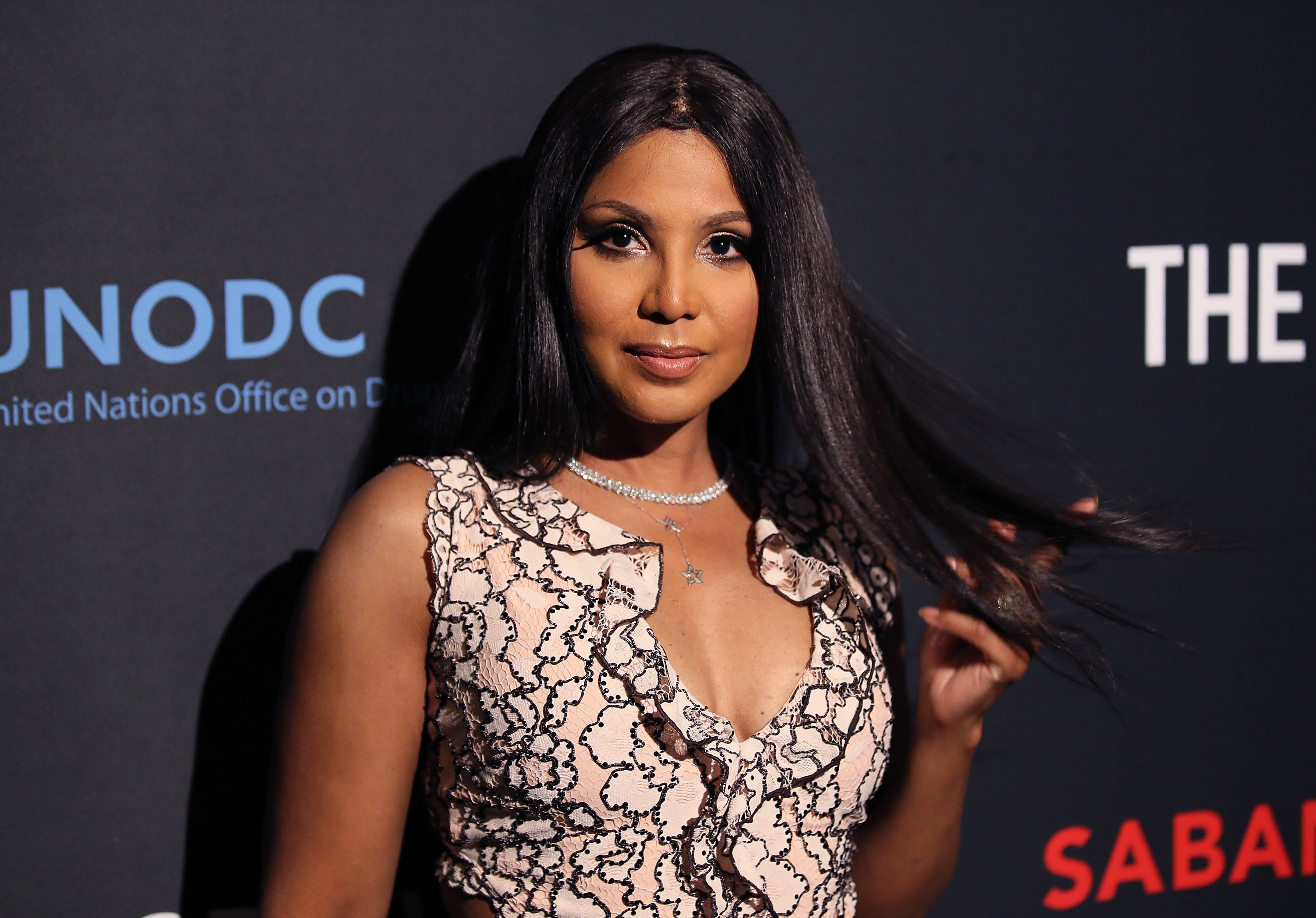 Braxton shared a post showing the high school graduate in his purple ceremonial garb as he took pictures with his loved ones. Diezel's celebratory look included a colorful garland and a pair of dark shades.
He posed for the camera while his mom placed a sweet kiss on his cheek. His older brother, Denim, also posed for the camera, showing a big smile. In the next photo, he had his hand over Diezel's shoulders. Braxton gushed in her caption:
"Congratulations, @diezel.braxton! Mom is so proud of you. Howard University, here he comes!"
The award-winning songstress was not the only one who celebrated the youngster. Her former husband, Keri Lewis, flaunted images of his son as he posed with him and Denim.
Denim pretty much kept his personal life off the spotlight, but now that he is a young adult, he has complete control of his social media pages, where fans get to see him live his best life. 
He made his mom a proud parent after he got signed to Wilhelmina Models.
On the other hand, his younger brother, Diezel, received public attention as a child. This was so after Braxton announced that he was diagnosed with autism. She also documented her daily life for the sake of awareness. 
Once in an interview, the "Unbreak My Heart" crooner revealed she felt like her son's condition was a "punishment" to her for once terminating a pregnancy.
However, she praised the then-little boy's abilities and called him a special child. Braxton worked with Autism Speaks, a society dedicated to research on autism, and her influence was quite profound.
The narrative changed when Diezel was 13 years old. Although her news caused quite a stir, Braxton established that her son was no longer autistic, adding that the signs were no longer evident.
In years following her announcement, Diezel became conversant with social media and often shared pictures of his handsome features and showed his avid fashion interest. 
As of 2018, he made his mom a proud parent after he got signed to Wilhelmina Models, one of the most reputable modeling agencies. Braxton shared the news on social media with her multitude of admirers.