Check Out Toni Braxton's Youngest Son Diezel's Outfit Featuring Luxury Brand Dior
Music icon Toni Braxton's younger son, Diezel Ky, flaunted his styling game in new pictures posted on social media, giving premium inspiration on men's fashion.
Toni Braxton's teenage son, Diezel, let fans know he was the ideal fashion influencer in his recent Instagram show-off. The youngster donned classy fashion fits.
Diezel posed like a pro outdoors, displaying his modeling skills. He stood tall and handsome in a sky blue sweatshirt worn over a white shirt. He let the collar stretch above the neckline of his sweatshirt.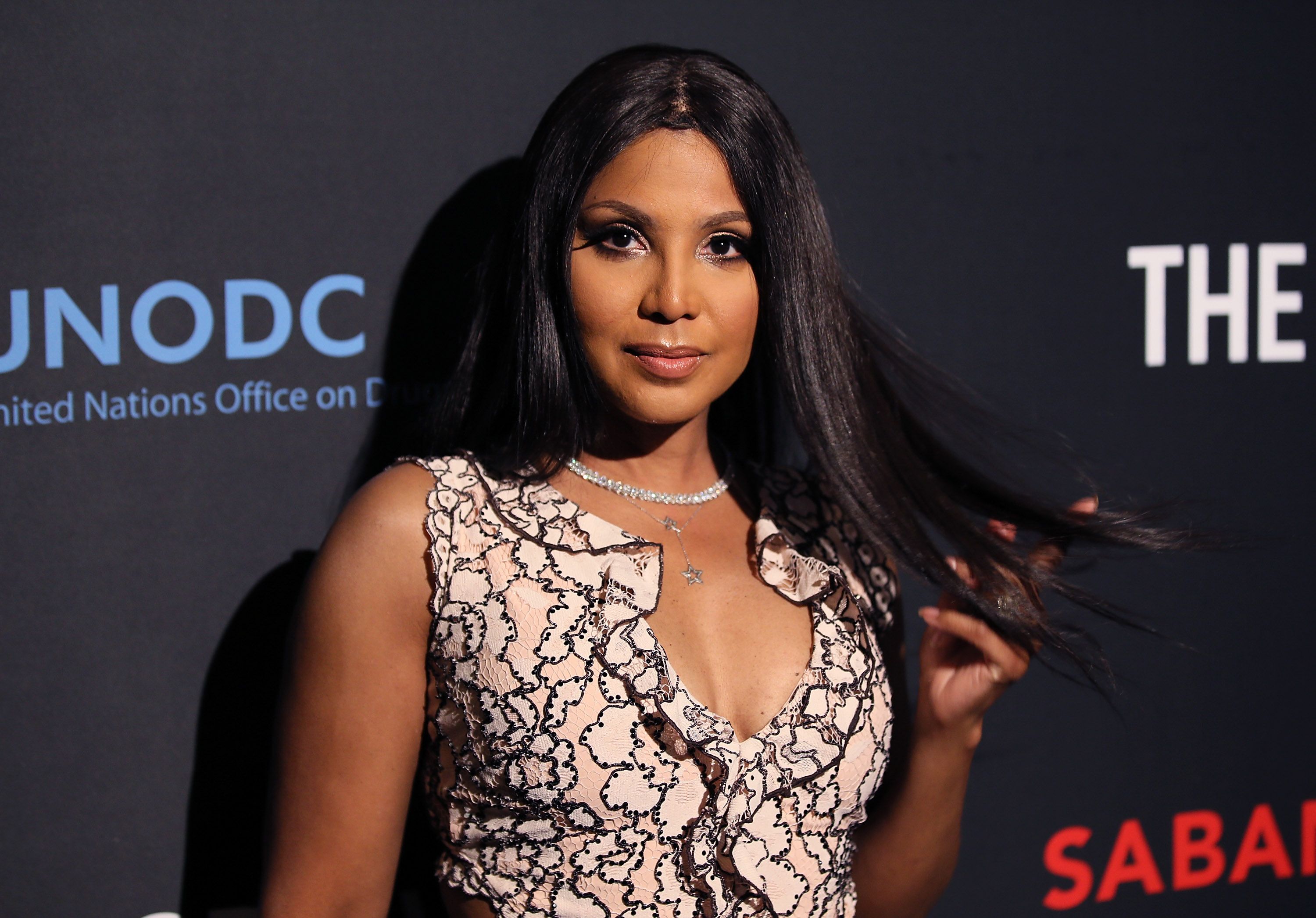 The 18-year-old tucked out one half of his shirt's hem as he channeled a street style. Diezel rocked a pair of black pants that contrasted with his white sneakers.
His location added more aesthetics to the eye-catching look. The teenager posed in a seemingly empty street with well-manicured greenery in the background. He captioned the post:
"Inhale & Exhale 💎."
Diezel is the youngest of two kids the award-winning singer Braxton shares with her ex-husband Keri Lewis. His older brother is Denim, and he recently celebrated his high school graduation.
Denim pretty much lives his life like a teenager, all about his business. While in his New Jersey High School, Denim actively played basketball. 
This meant that Diezel no longer showed symptoms associated with autism. 
From childhood, Diezel was in the news. This was so after Braxton opened up that he was diagnosed with autism. She became pretty active with Autism Speaks, an organization that centers on research for autistic people. 
In an interview, Braxton made it known that she felt autism was a punishment from God to her because she once had an abortion. However, she established that her son was special. 
The Grammy-winning vocalist shared that it was ideal to explain such situations to the autistic child's siblings, and to this effect, she added that Denim was quite protective of his younger brother. 
In 2016, Braxton, 53, had good news for fans, as she relayed that her son was off the autism spectrum. This meant that Diezel no longer showed symptoms associated with autism. 
The star mom credited the late co-founder of Autism Speaks, Suzanne Wright, who helped Diezel improve and overcome his diagnosis. She noted that Wright helped her with a lot of tips.
These days, Diezel is all grown and celebrating milestones. He recently got signed to Wilhemina Models, the world's leading modeling franchise. His proud mom took to social media penning her unfiltered joy.