Clint Eastwood and Jonah Hill Were Family Members for a While Back in 2013
In 2019, Clint Eastwood and Jonah Hill teamed up to produce a movie that the National Board of Review chose as one of the ten best films of that year. However, that was not the first time these men shared a unique bond.
While Clint Eastwood and Jonah Hill may be at different points in their life and career at the moment, they have not just shared the stage as producers but also shared family ties a while back.
Clint and Hill became family members when Francesca Eastwood, Clint's daughter, and Jordan Feldstein, Hill's brother, married at the Simple Wedding Chapel on 17th November.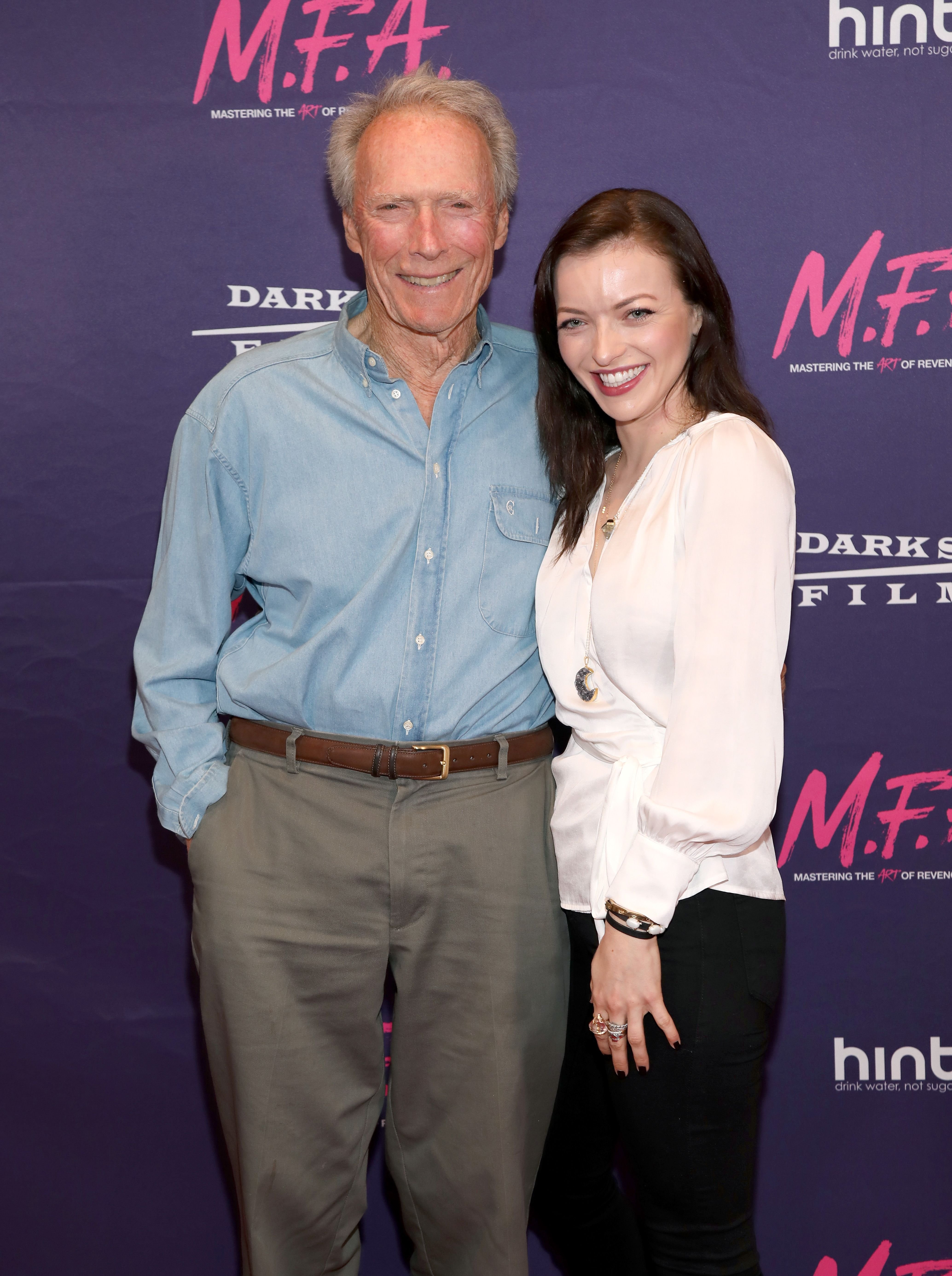 The wedding, which came as a shock to everyone, was shrouded in mystery, and at the time, it seemed like an ill-thought and impromptu wedding.
In an episode on Bethenny Frankel's talk show, Dina Eastwood, Clint's wife, insisted that while her stepdaughter would not get married as a publicity stunt, she could get married thinking that no one would find out. 
The TV news anchor and reporter admitted that she was surprised when Francesca called her to give her the news of her wedding to Jordan.
News of a possible wedding annulment started whirling around barely days after the couple tied the knot. A week later, the rumors were confirmed.
On November 25, 2013, Us Weekly confirmed that Francesca was seeking an annulment to the wedding which had taken place in Las Vegas.
Francesca revealed her baby's name to be Titan Wraith.
After the annulment, Jordan continued to run his entertainment industry management firm, which included managing Maroon 5: the Adam Levine-led band.
On 22nd December 2017, Jordan was found dead in his home after calling 911. A detailed Coroner's report in March 2018 explained that the primary cause of his death was pulmonary thromboembolism and deep leg vein thrombosis.
Jordan died at 40 and was survived by two children Joshua and Charlie, whom he had with his ex-wife Dana Feldstein.
Francesca also moved on after the annulment of her wedding and announced the birth of her first child with actor and trainer Alexander Wraith on 16th September 2018.
The actress and model had earlier revealed at the 2018 Environmental Media Awards in Beverly Hills that she would be adding to her family that summer. 
At her baby shower at the Hotel Bel-air in Las Vegas, which was attended by close friends and family of the couple, Francesca revealed her baby's name to be Titan Wraith.
The relationship between the couple may have been short and rushed, but it was long enough to bring their fathers closer together as family members.