Francesca Eastwood Pays Sweet Tribute to Dad Clint Eastwood on Father's Day
Francesca Eastwood paid a heartfelt tribute to her iconic dad Clint Eastwood in honor of Father's Day. The actress blessed fans with several heartwarming photos that included some special throwbacks.
Francesca Eastwood is super proud to call the legendary actor Clint Eastwood dad and doesn't shy away from proudly celebrating him. Although the actress wasn't able to honor her dad on Father's Day, she made up for it the following day.
Yesterday, Francesca went all out to commemorate Father's Day with a series of uploads on her Instagram, all dedicated to Clint. In the first post, she warmed hearts with a touching photo of Clint doting on his grandson, Titan.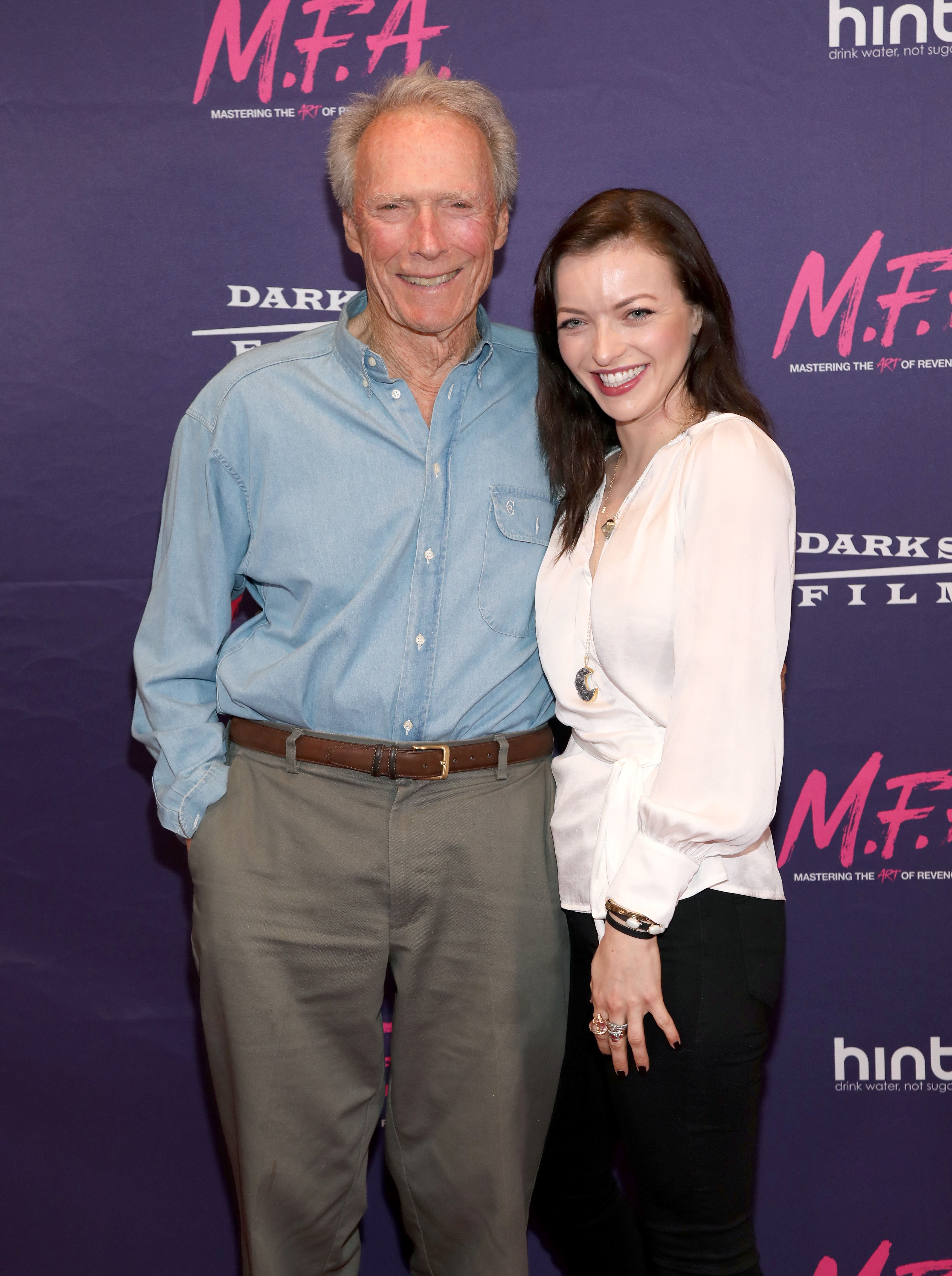 The "Gran Torino" star was all smiles as he carried her son Titan in his arms as they posed for the camera. The then-toddler looked up adoringly at Clint, and in the caption, Francesca hailed the actor for being the best dad and grandfather.
The four-time Golden Globes winner has a total of eight children from six different women but has a close bond with each of them.
In the subsequent post, Francesca took fans on a trip down memory lane. In the heart-melting throwback image, a young Francesca was seen tightly hugging her dad as they walked the red carpet. The accompanying caption read:
"As always, a day late but sharing some appreciation for Father's Day."
The final post was a more recent picture of Francesca and Clint at an event, posing for photos on the red carpet. The lovely father-daughter duo shared a hearty laugh with Francesca resting her arm lovingly on her dad.
The 27-year-old added mum to her title when she welcomed son Titan Wraith in September 2018 with her longtime boyfriend, Alexander Wraith. She first shared the news of her pregnancy months earlier at the 28th Annual Environmental Media Awards.
Francesca debuted her baby bump at the award show, which she graced with her mother, Frances Fisher. The "Awake" actress is Clint's seventh child and has seven other half-siblings.
The four-time Golden Globes winner has a total of eight children from six different women but has a close bond with each of them. As a result, he sometimes attends events with all of them present.
The oldest of the bunch is 67-year-old Laurie, whom the actor didn't know about until she was in her thirties. Clint had Laurie in his younger years, but her mother, whose identity is unknown, kept her a secret until she was older.
His second child is daughter Kimber Lynn from his relationship with Roxanne Tunis. During "The Mule" actor's first marriage to Maggie Johnson, he welcomed son Kyle and daughter Alison.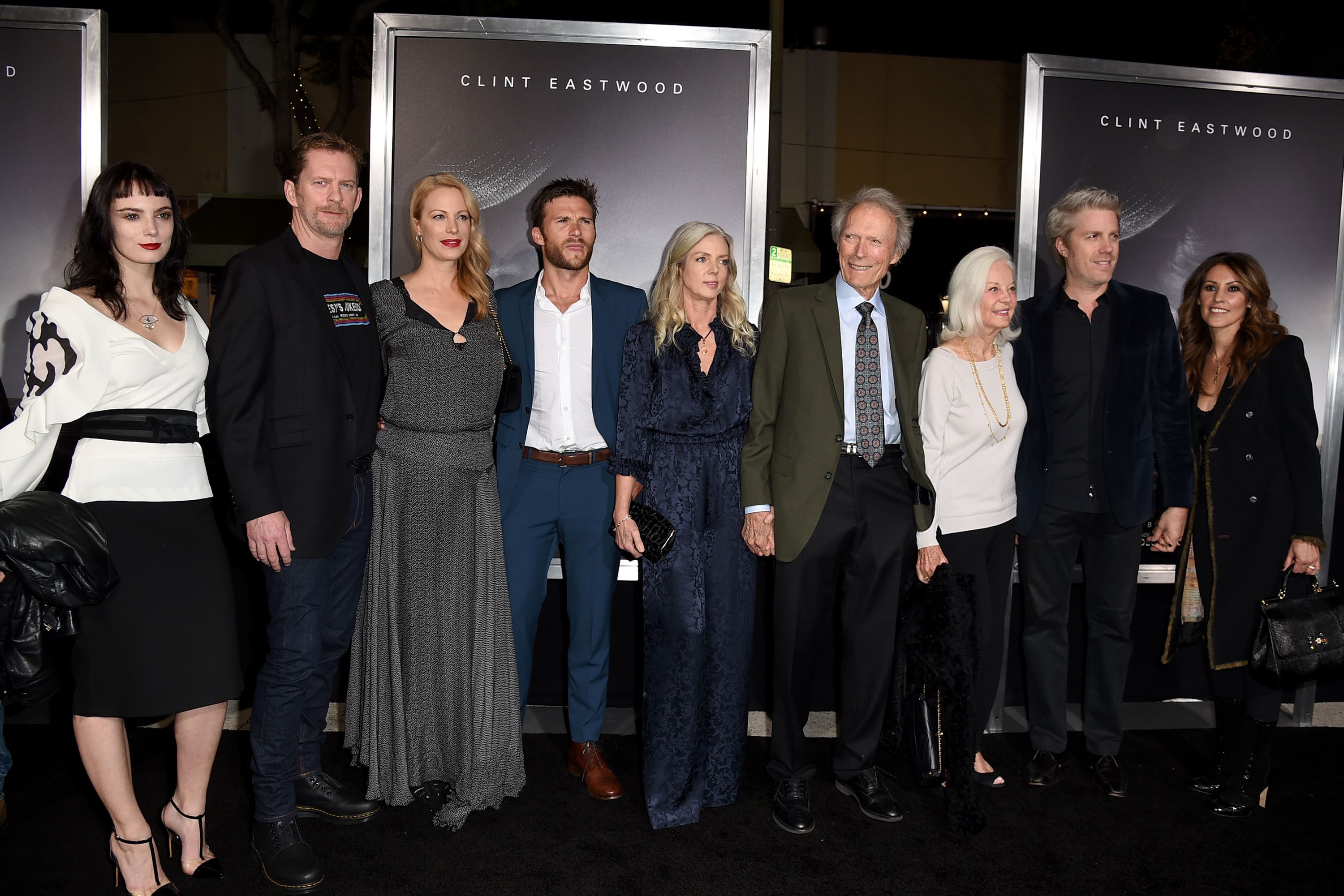 His most famous child, Scott, who followed in his acting steps, was from his relationship with Jacelyn Reeves. The former couple also welcomed a daughter, Kathryn. The eighth child is 25-year-old Morgan from his marriage to Dina Eastwood.
Clint is also a doting grandfather of five thanks to his large family, with Titan being his last grandkid yet. His other four grandchildren ― Clinton, Graylen, Lowell, and Kelsey ― are from Kimber, Kyle, and Laurie.