Eminem's 2 Out of 3 Kids Are Not Related to the Rapper and One of Them Is Not Related to His Ex-wife Too
Eminem is one of music's most revered rappers, and while he has made a name for himself, his other role is being a dad to three children, two of which are adopted. 
Eminem's life has been in the spotlight since he burst into the rap scene with his unique sound and soul-stirring messages. He is a Grammy-winning rapper and also a father of three.
The "Stan" rapper's three children are all grown. While one is his biological child with his ex, Kimberly Scott, the other two are adopted. Here's a look through the life of the Rapper's kids.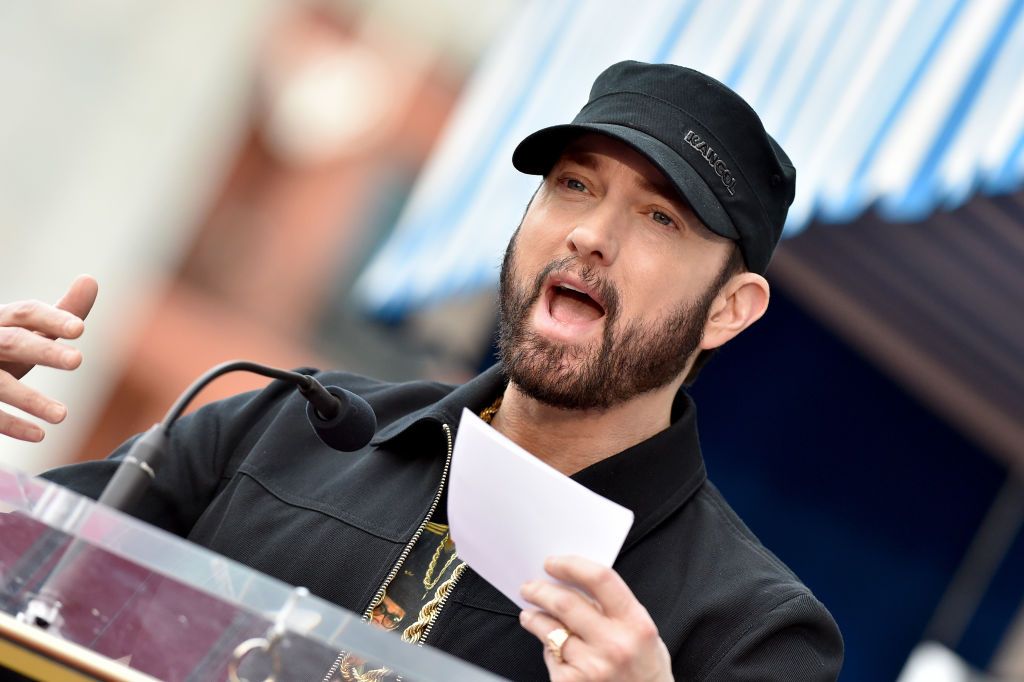 WHO ARE EMINEM'S CHILDREN?
The "Lose Yourself "crooner's daughter Hailie Mathers is his only biological child with ex-wife, Kimberly Anne Scott. Hallie graduated from the University of Michigan, where she studied Psychology.
Lane reportedly called out their dad for keeping the knowledge of being adopted from them.
Over the years, Eminem has spoken of how proud he was of her, evident in his music. Stevie Lane is another of Eminem's children. Lane, formerly Whitney Scott Mathers, is Kimberly's daughter with her former lover, Eric Hartter. 
Lane became Enimem's adopted child after he and Kimberly reconciled in 2006. Lane prefers to stay away from the spotlight but has also received some recognition in Eminem's music.
Aging rapper Eminem's adopted daughter Whitney has come out as gender non-binary, saying she has changed her name to Stevie, and is now going by "all pronouns." https://t.co/F9RuV3eijH

— Breitbart News (@BreitbartNews) August 14, 2021
The "The Real Slim Shady" singer's third child is Alaina Mathers. Alaina is Kimberly's sister, Dawn Scott's daughter. In the early 2000s, Dawn was shrouded in substance abuse, which prompted Eminem and Kimberly to adopt her.
Alaina graduated from Oakland University, and she is in a relationship. She often documents her romantic life and lifestyle journals on social media. Hallie is a media personality with a large following.
LAINE IS NON-BINARY
Laine is the youngest of the award-winning Rapper's children, and they came out as non-binary early this month. Laine appeared on Tik Tok, noting that they intended to alternate among the pronouns, they/she/he.
Laine reportedly called out their dad for keeping the knowledge of being adopted from them. The teenager posted an eccentric Tik Tok clip where they seemed to alternate among a few people discussing the terms of their adoption.
INSIDE HIS LOVE LIFE WITH KIMBERLY 
The "Godzilla" crooner and Kimberly found love when they were teenagers, but their relationship was filled with ups and downs. The lovebirds walked down the aisle in 1999 and split up in 2001.
Within that time, the pair made headlines for how rocky and public their love life was. After Eminem found fame, he channeled much of his anger into music, addressing his romance with Kimberly.
Legendary rapper Eminem's ex wife Kimberly Scott was hospitalized after attempting suicide on July 30 following her mothers death.https://t.co/8t2XcRE7Q0

— Classic 105 Kenya (@Classic105Kenya) August 12, 2021
The mom-of-one tried committing suicide at the time. There was a long hiatus until they got back together in 2006. Eminem and Kimberly ultimately divorced and agreed to joint custody of their daughter.