Kimora Lee Simmons' Daughter Ming Channels Medusa in Leopard-Print Ensemble & Thigh-High Boots in Photoshoot
Ming Lee Simmons stunned in a new picture she shared on her Instagram page that showed her channeling a Medusa look while clad in a leopard-print top. 
Kimora Lee Simmons is a model of repute and has passed her incredible modeling talent and sense of fashion to her daughters, Ming Lee Simmons, 21, and Aoki Lee Simmons, 19.
Recently, Ming showed off her beauty and love for fashion and modeling with three gorgeous pictures she shared on her Instagram page.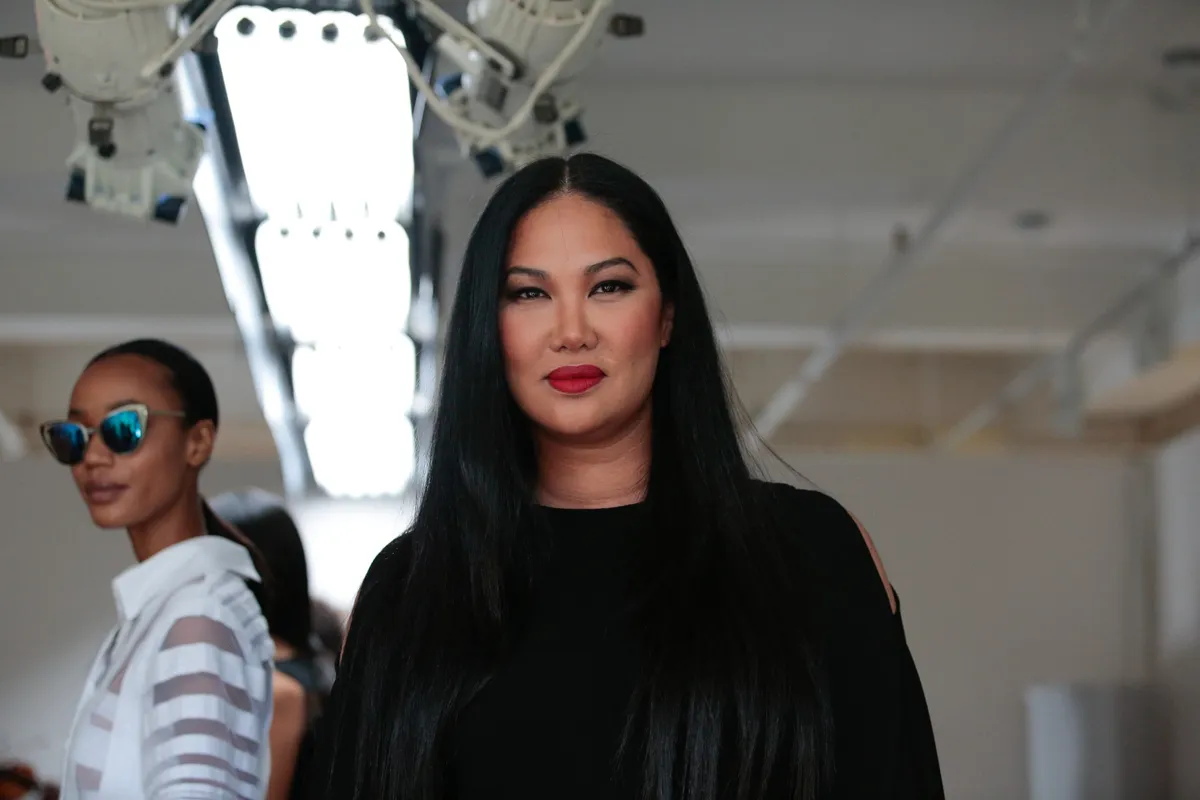 In the pictures, Ming's pose channeled a Medusa look by rocking a hairstyle that featured three thick and snake-like branches. She wore a long-sleeved leopard-print top, which she paired with long leather boots that reached her thighs. 
In the first snap, she posed by sitting on the floor and crossing her legs while looking fiercely at the camera. In the second photo, Ming maintained the same pose but looked relaxed as she bent her body backward, using her hands to support herself. 
The final snap in the post showed Ming with her legs still crossed while she made a crouching tiger pose. In the post's caption, she wrote: 
"Medusa but make it ✨fashion✨ With my fav team ever." 
She paid tribute to the members of her glam squad, who collaborated in making her look so stunning in the pictures. Many of Ming's fans took turns in complementing her gorgeous look in the pictures. 
Last month, Ming flexed her design skills when she debuted a 40-piece collection with e-retailer, Boohoo. She collaborated with the brand to create an array of stylish looks perfect for the summer. In an interview with Essence, Ming said: 
"When I first got the opportunity to work with boohoo, I was really excited because they were offering a chance for me to design my own collection and put my own thoughts and heart into it." 
At the launch of the collection in Catch, Los Angeles, Ming made a bright appearance by wearing bright green, and blue marble printed flared pants with cutout detailing on each hip. She also wore a solid neon green long-sleeved blouse with knotted detailing in its middle. 
He alleged that the transfer to their accounts was to help pay Leissners legal and bail fees for a 2018 money laundering case.
Ming was joined at the event by her mom and sister. Kimora wore a cream-colored fitted tank top and brown leather pants. She also carried a Christian Dior bag and completed her look with white heeled sandals. 
Meanwhile, Aoki wore a black mini gown and carried a black designer bag. She also rocked black gladiator heels. 
In July, Aoki spoke to W Magazine. The interview came two weeks after she walked the runway for the first time at the Pyer Moss haute couture presentation. During the chat, she revealed her mom's most impactful beauty advice.
She said her mom told her to embrace her features. Aoki revealed she used to look at techniques to achieve a more Euro-centric standard of beauty when she was younger, but her mom told her she was Asian and should be proud of that. 
Kimora is very proud of her darling daughters and introduced them to fashion when they were young. In March, the proud mom and her girls modeled dresses they designed together from her brand Baby Phat. 
Kimora shares Aoki and Ming with her ex-husband Russell Simmons. In May, Kimora and Russell were in the news after he sued her for fraud and allegedly stealing stocks to pay her new husband, Tim Leissner's bail fees. 
Russell said Kimora and Leissner conspired to fraudulently divert almost four million shares of Celsius, an energy drink company, to their accounts. 
He alleged that the transfer to their accounts was to help pay Leissners legal and bail fees for a 2018 money laundering case he pleaded guilty to. 
Kimora and Simmons were married from 1998 to 2009 and have maintained a good relationship since ending their marriage. They have also co-parented their daughters effectively. Time will tell what effect their legal issues will have on their relationship.